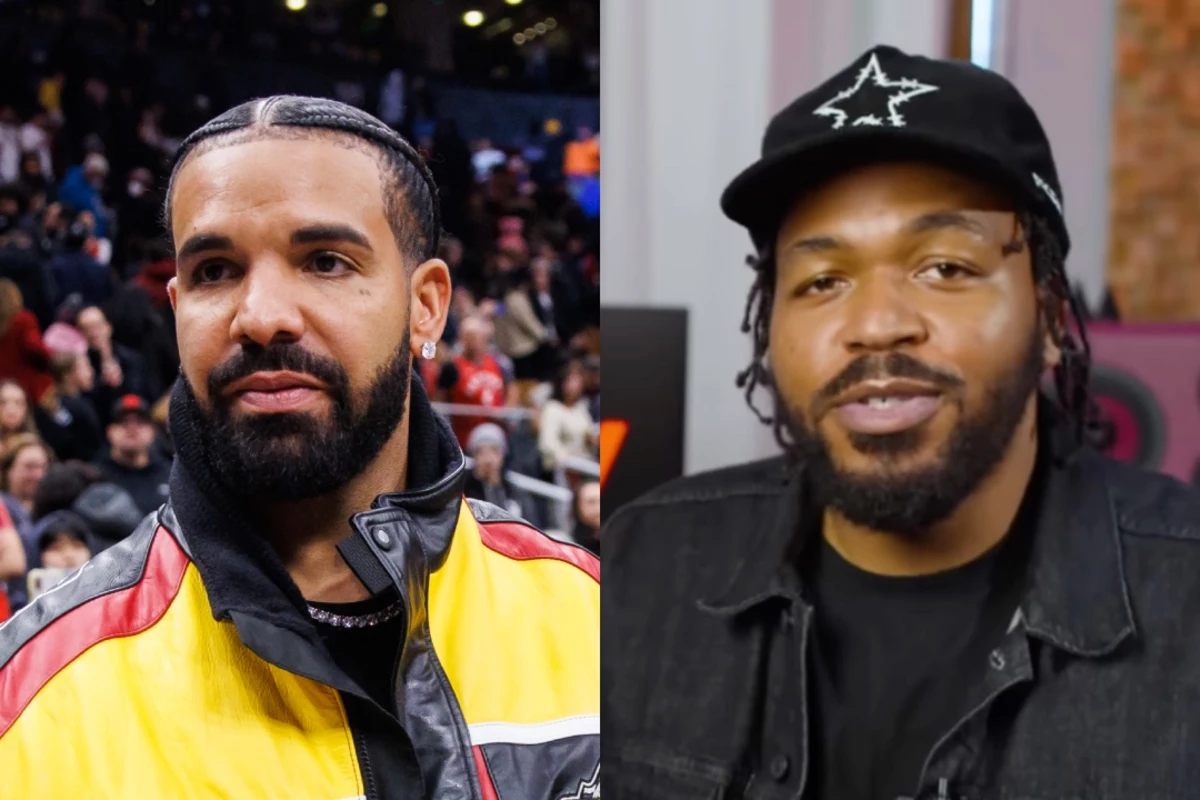 Quentin Miller, the Atlanta artist and songwriter known for being outed as Drake's ghostwriter in 2015, is now claiming he was never officially paid for working with Drizzy due to a bad publishing deal.
On Tuesday (Jan. 3), VladTV aired a portion of their interview with Miller, where he talked openly about working with Drizzy on his If You're Reading This It's Too Late mixtape. At one point, Miller revealed he has never received a single publishing check for co-writing several songs on the project.
"I never got a publishing check off any Drake songs," Miller told Vlad. "I had to feed my family off getting paid under the table in that situation. [Music exec] Tricky [Stewart] and them wouldn't let me [out of my deal]. I didn't get out of that deal until 2019, 2020. I signed in 2011. I had to let go of a lot of shit just to get out. Even when I was in it, I never got a publishing check or nothing. I was just grinding it out. Just hoping that one song, working with that one artist, is gon' change something. That was the Drake thing and it just didn't change anything."
In another segment of the interview that aired on Wednesday (Jan. 4), Miller claimed he got a $30,000 advance for his publishing deal, but never got any money on the back end for writing credits on six Drake songs.
"By the time it all blew up, I hadn't worked out whatever situation could have been worked out to where my life would have been changed," Miller continued. "By the time it all blew up and Drake wasn't fucking with me no more and [DJ] Drama wasn't fucking with me no more, I still was in that publishing deal."
"That was one of the most my hurtful situations in my music business scenario 'cause they look like me," he added. "I put my trust in them. I just don't understand why you wouldn't teach me the game."
XXL has reached out to Tricky Stewart for comment.
Quentin Miller was a mostly unknown name to the public until he was outed as Drake's pen in the summer of 2015 when Meek Mill sparked a beef with Drake. Funkmaster Flex later leaked a reference track from Miller of the IYRTITL track "10 Bands." Miller initially responded to the news by denying he was the Canadian rap star's penman.
Drake later addressed the allegations saying "I need, sometimes, individuals to spark an idea so that I can take off running. I don't mind that. And those recordings—they are what they are. And you can use your own judgment on what they mean to you."
The situation also led to issues with Meek Mill, with Miller claiming Meek and his crew beat him up in March of 2016. Miller continued with his solo career, saying he would never work with Drake again in 2018. In 2020, Miller admitted Meek putting him on front street combined with the backlash ruined his good memories of working on If You're Reading This It's Too Late.
See Video of Quentin Miller Explaining How He Was Never Officially Paid for Working With Drake Below
See Your Favorite Rappers' Secret Weapons to Success