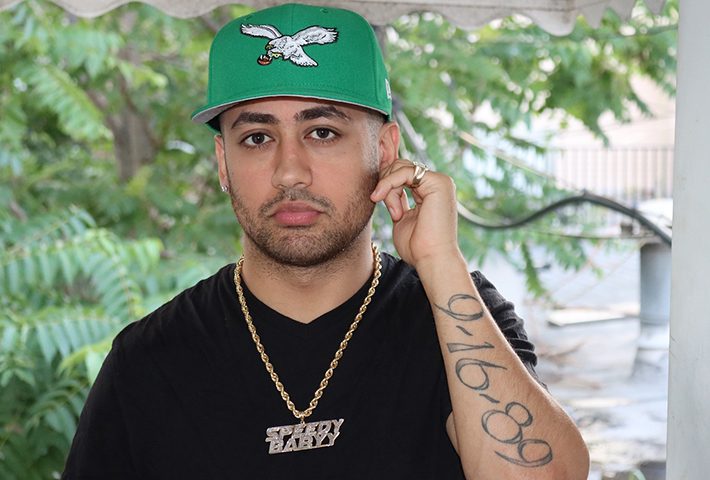 Today we had an exclusive chance to interview aspiring rapper Speedy Perez:
Where are you from?
Jersey city, NJ
Who would you say inspired you the most, as an artist?
Swizz Beatz, Dipset
Where and how do you work best?
Alone, and anyplace i can spend time working at my own pace.
What's the best advice you ever received?
Stay Consistent
What is still your biggest challenge?
To buy my parents a house
What's the best compliment you've ever received about your music?
"Your one of the best producers in the city"
What would you have done differently if you knew then what you know now?
Focus on yourself for the future 100%, then everything else is 2nd
What's your latest release?
GodSpeed Vol. 2
Who do people say you sound like?
Rapping: French Montana sometimes or Mase
Beats: Swizz Beatz sometimes or it sounds like a Speedy Babyy beat
Who would you most like to collaborate with?
Drake, Jay z, Bad bunny, Nicki Minaj, Wayne, Daddy Yankee
What do you want your legacy to be? How do you want to be remembered?
Cool, Real, always love to help, and be one of the Hottest Producers in the game.
Hulda Hicks was born in Brooklyn, NY in the late '70s, at the time when Hip-Hop music was just emerging as an art form. Her entire life was influenced by the culture, having grown up in the epicenter of the creative movement.
As a trained musician and vocalist, Hulda got exposed to the industry in her twenties and has worked on projects with iconic figures such as the Chiffons, the Last Poets, and Montell Jordan, to name a few. Her passion for music extended past the stage on to the page when she began to write ad copy and articles as a freelancer for several underground publications.
A written review from "Jubilee Huldafire" is as authentic as it gets, hailing from one creative mind that has a unique voice, on paper and in person.