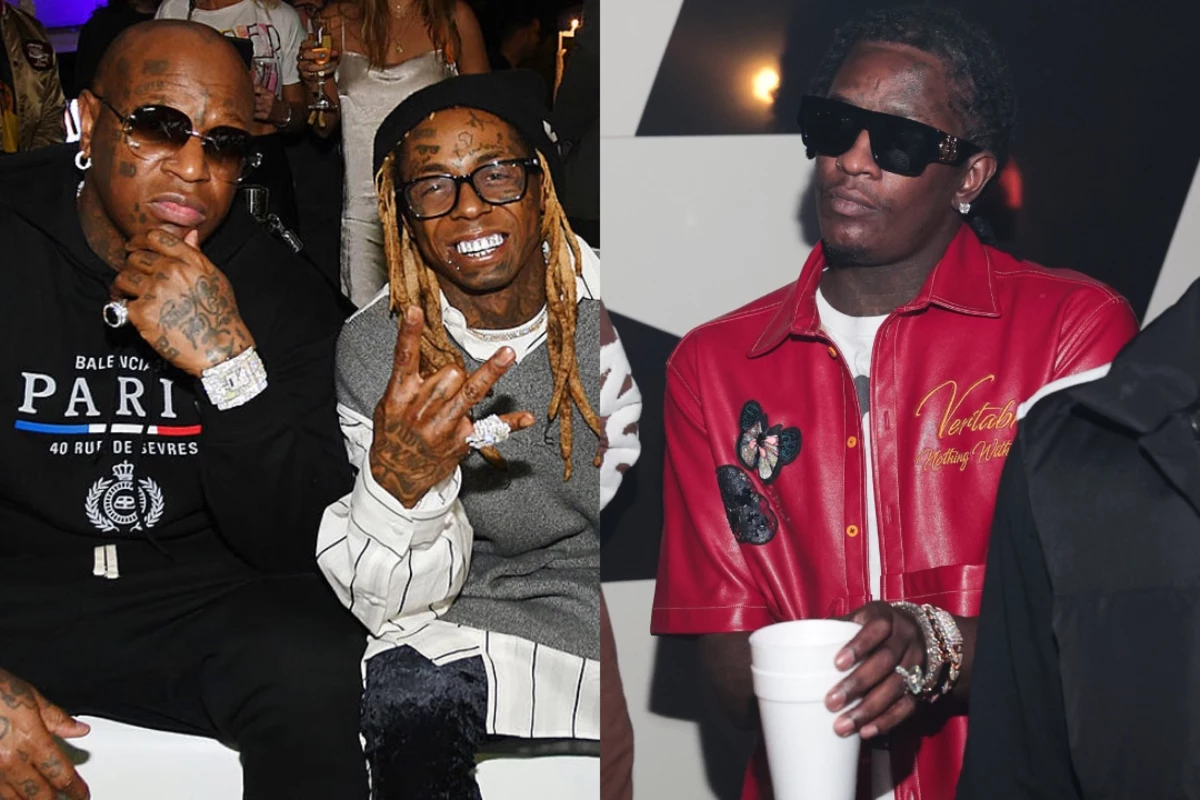 As Young Thug's trial begins later this month, the state has reportedly released a list of potential witnesses that includes Lil Wayne, Birdman and others.
Jury selection in the Young Thug YSL trial began today (Jan. 4). Local Atlanta news station WSB-TV obtained a list of people the prosecution and defense could potentially call into court to testify. According to the news outlet, Killer Mike, Young Thug's fiancée and "music executives" are among the people the defense plans to call to speak on Young Thug's side. Oppositely, the prosecution's list also reportedly features a number of people in the music industry including Lil Wayne, Birdman, YFN Lucci and Rich Homie Quan.
For Young Thug's codefendant Miles Farley, the state has reportedly listed several rappers as well. Most notably, T.I., Future and Trippie Redd.
This does not mean any of the individuals on the list will testify in the case. Last week, YFN Lucci's attorney Drew Findling released a statement denying his client would be involved in the YSL case after it was reported Lucci was on the list.
"Rayshawn Bennett (Lucci), has never been interviewed or subpoenaed by law-enforcement, the Fulton County District Attorney's office or any of the party's regarding the YSL case," Findling told XXL. "Any party can announce for example that Abraham Lincoln is on their witness list, but those words alone are meaningless. So, to be 100% clear, Rayshawn Bennett (Lucci)will not be a witness in the YSL case. His focus, as it should be, is on his pending Fulton County case."
XXL has reached out to reps for Lil Wayne, Birdman and the Fulton County, Ga. District Attorney's Office for comment.
While several of the 28 people charged in the YSL RICO case have taken plea deals, including Gunna, who was released from jail last month, Young Thug and others are going to trial. The Fulton County, Ga. District Attorney is accusing Thug of being the ringleader of a violent street gang, which he has allegedly masked as productive music label.
Jury selection is expected be completed this week. Young Thug's trial is expected to begin on Jan. 9.
See 44 of the Longest Prison Bids in Hip-Hop History
C-Murder, Max B, B.G. and more.