The Washington Commanders unveiled their new mascot, Major Tuddy, at halftime of Sunday's 24-10 loss to the Cleveland Browns.
The 6-foot-5 and 230-pound male hog is a reference to "The Hogs," the nickname given to Washington's offensive line during the 1980s and early 1990s, when the franchise won three Super Bowl titles.
His name ties into the Commanders' nickname, which pays tribute to the region's military community, as well as the slang term for "touchdown," which evolved from the abbreviation "TD."
Major Tuddy's uniform is inspired by Washington's look during the 1980-90s, with the Commanders' wordmark on the front and his name and No. 00 on the back as a visual reference of a pig's snout.
Lastly, his headgear mimics the helmets worn by active duty military members. It comes in two colors, burgundy and silver, which he will alternate between, and has Washington's primary logo on the front.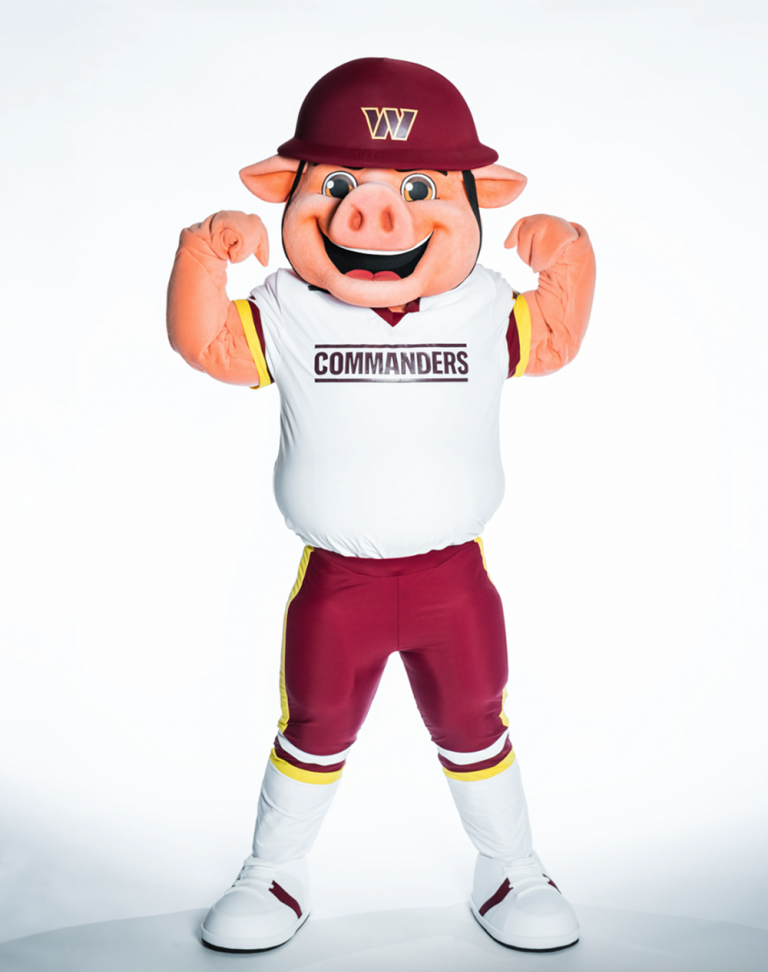 The Commanders are now the 28th team in the NFL with a mascot, leaving the Green Bay Packers, Los Angeles Chargers, New York Giants and New York Jets as the only franchises without one.
Photos courtesy of @Commanders on Twitter.