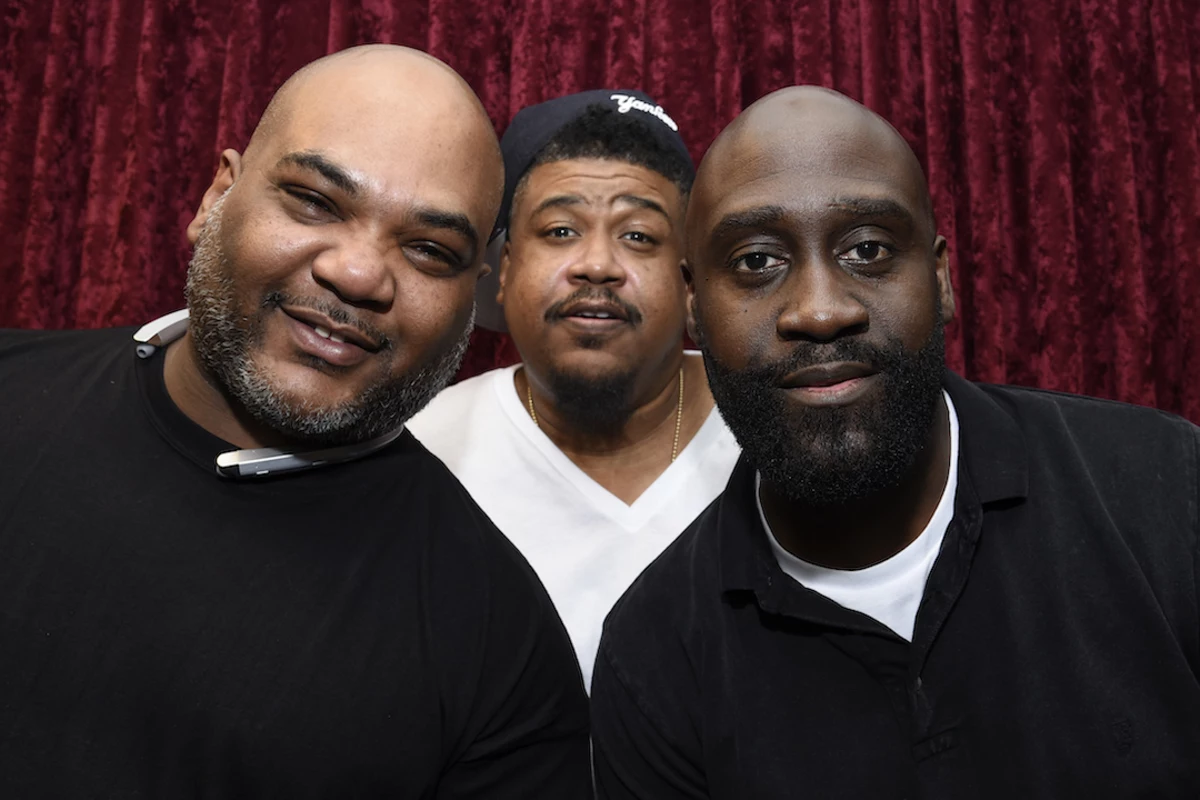 After decades of legal battles and delays, De La Soul has announced that their music catalog will be available on streaming services in March.
On Tuesday (Jan. 3), De La Soul announced that their back catalog—including their classic 1989 debut album, 3 Feet High and Rising, 1991's De La Soul Is Dead, 1993's Buhloone Mindstate and 1996's Stakes Is High—will be hitting Spotify, Apple Music and other digital streaming platforms on March 3.
"We can't believe this day is finally here, and we are excited to be able to share our music with fans, old and new," De La Soul said in a statement (via The Hollywood Reporter).
To commemorate the good news, the Long Island, N.Y. trio—Kelvin "Posdnuois" Mercer, David "Trugoy" Jolicoeur and Vincent "Maseo" Lamont Mason Jr.—will release their 1989 single, "The Magic Number," on 7-inch vinyl and cassette tape on Jan. 13. Fans will likely remember the Prince Paul-produced song featured during the final credits of the Marvel film, Spider-Man: No Way Home in 2021.
De La Soul's music catalog was acquired by Reservoir Media in 2021 as part of its purchase of Tommy Boy Records and will distribute through Chrysalis Records.
In an interview with Billboard, published on Tuesday, De La member Posdonus acknowledged the long journey for them to secure their music catalog and get them ready for DSPs.
"It was a long journey when we got to this point, but it was still a great journey to see that people were willing to help," he told the publication. "People weren't trying to make it that hard for us. And we got to really revisit a lot of the albums, which brought about a lot of great memories."
To purchase De La Soul's 3 Feet High and Rising on double vinyl, CD or on cassette tape, head over to wearedelasoul.com.
Watch De La Soul's "Me, Myself & I" Music Video Below
See Best Comeback Albums in Hip-Hop