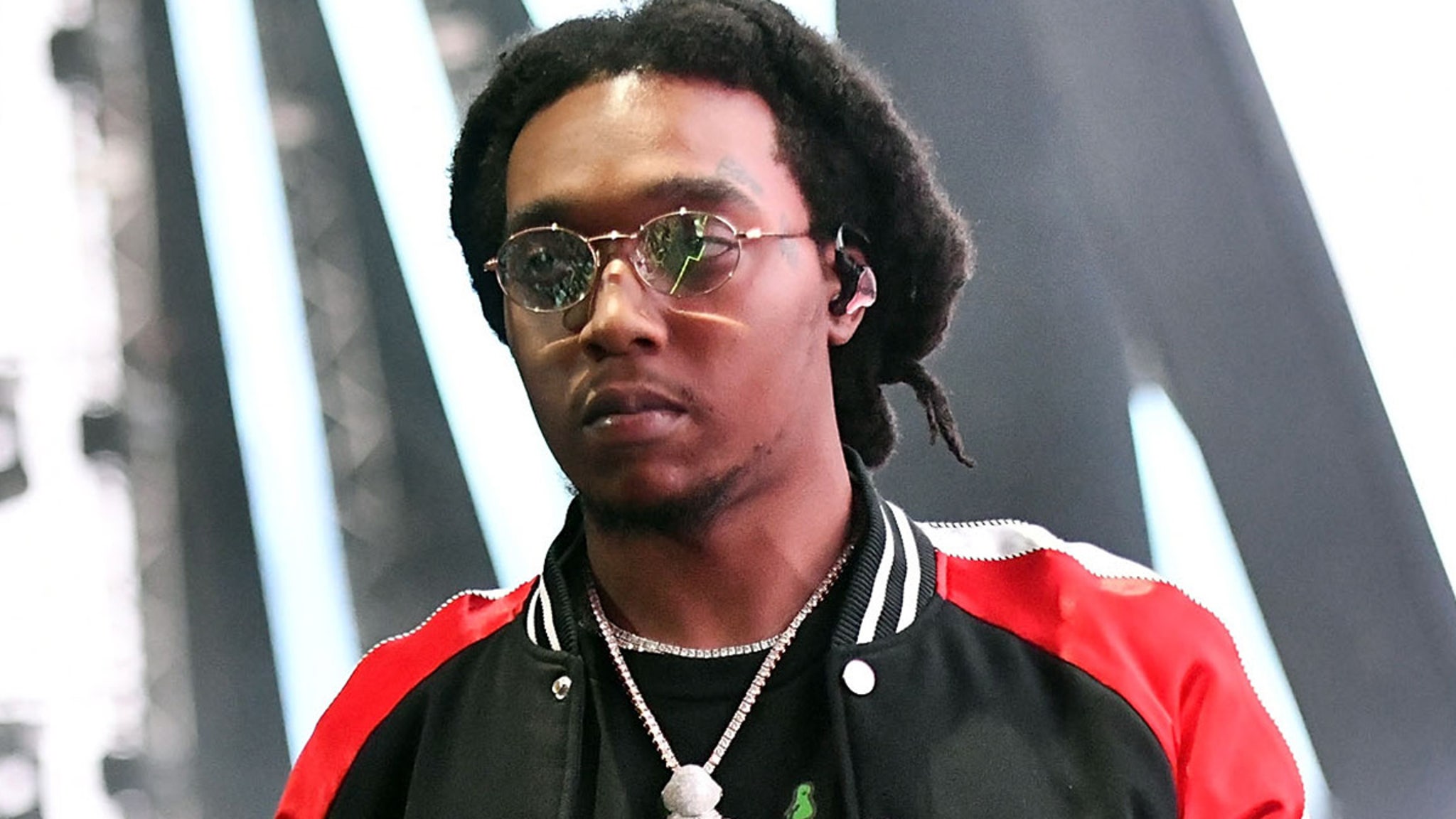 The suspect charged with murdering Migos rapper Takeoff is no longer behind bars.
Patrick Xavier Clark posted $1 million bond and walked out of Harris County Jail in Texas Wednesday night.
His initial bond was set at $2 million, but the court dropped the amount after his lawyers, Carl Moore and Letitia Quinones, argued it was excessive and, therefore, unconstitutional. Texas law requires that bond not be used to hold defendants (i.e. financially speaking) … but rather to ensure their return to court. Clark surrendered his passport to the judge.
Now that Clark is out … he must abide by the conditions of his release. According to court documents, he will submit to house arrest and have no contact with certain people connected to the case — including Takeoff's family and music exec J Prince and his relatives. Clark is also barred from possessing deadly weapons and must wear a GPS monitor so law enforcement can track his movements.
As we reported … Clark was arrested in December and charged with the murder of Takeoff. Police tied Clark to the crime mainly by using surveillance and cell phone footage to identify him.
TMZ broke the story … Takeoff and his Migos collaborator, Quavo, were partying with about 30 people at a bowling alley in Houston on Nov. 1. Video shows some of the attendees getting into an altercation, which quickly escalated into violence.
Clark allegedly pulled a gun and squeezed off several shots … Takeoff was fatally struck in the head and torso. What's worse … the hip hop star was an unarmed innocent bystander, who had NO involvement in the initial argument.
Two other people were also shot, but their injuries were not life-threatening.