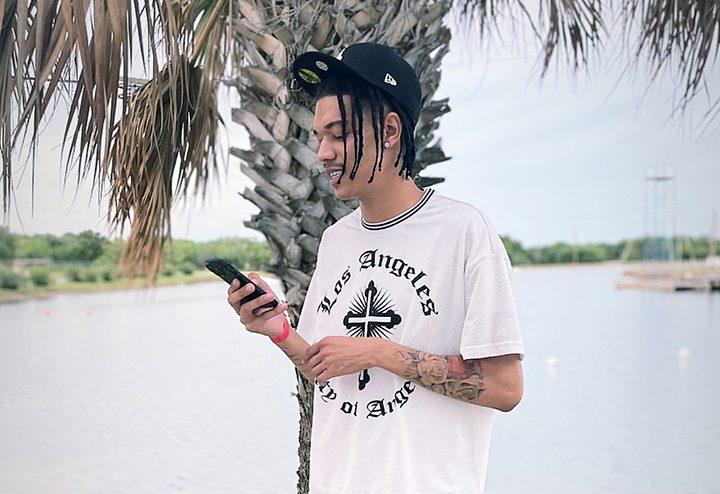 From the beginning of his musical journey in 2018 to the present, LilTonyRose has accomplished more than many others before his time. With his YouTube numbers steadily on the incline and a notable feature in the New York Times daily post, he is well on his way to becoming a successful independent artist.
Today we had an exclusive chance to interview the artist:
What is your stage name and how did you come up with it?
LilTonyRose (one word) "Lil is my childhood, Tony is my nickname , and rose is my last name
So I put it together like that lol.

Why did you first start making music?
Started making music because I felt like no one understood my quiet voice.
Who would you say inspired you the most, as an artist?
Sade inspires me the most.
Do you remember the first rhyme you wrote?
"Oh I'm turnt like future".
Where and how do you work best?
@RichTheEngineer_ Studio San Marcos, TX.
How would you describe the music that you typically create?
Vibey, Relaxing, Caring, Emotional.
Who do people say you sound like?
21 savage lol NBA Youngboy lol.
Who would you most like to collaborate with?
Rod Wave.
What's your best advice for handling criticism?
Don`t say anything keep it moving its the test, evil tries to bring us down.
---
Follow the storytelling guru as he changes the world with his music.
Links: https://linktr.ee/LilTonyRose
Natalia is a Rap and Hip Hop enthusiast. After graduating from The New School of New York's Public Relations Program, she decided to dedicate her life to the music publishing business and to the discovery of new talent. She helps new artists gain exposure to the masses via online marketing and publications.