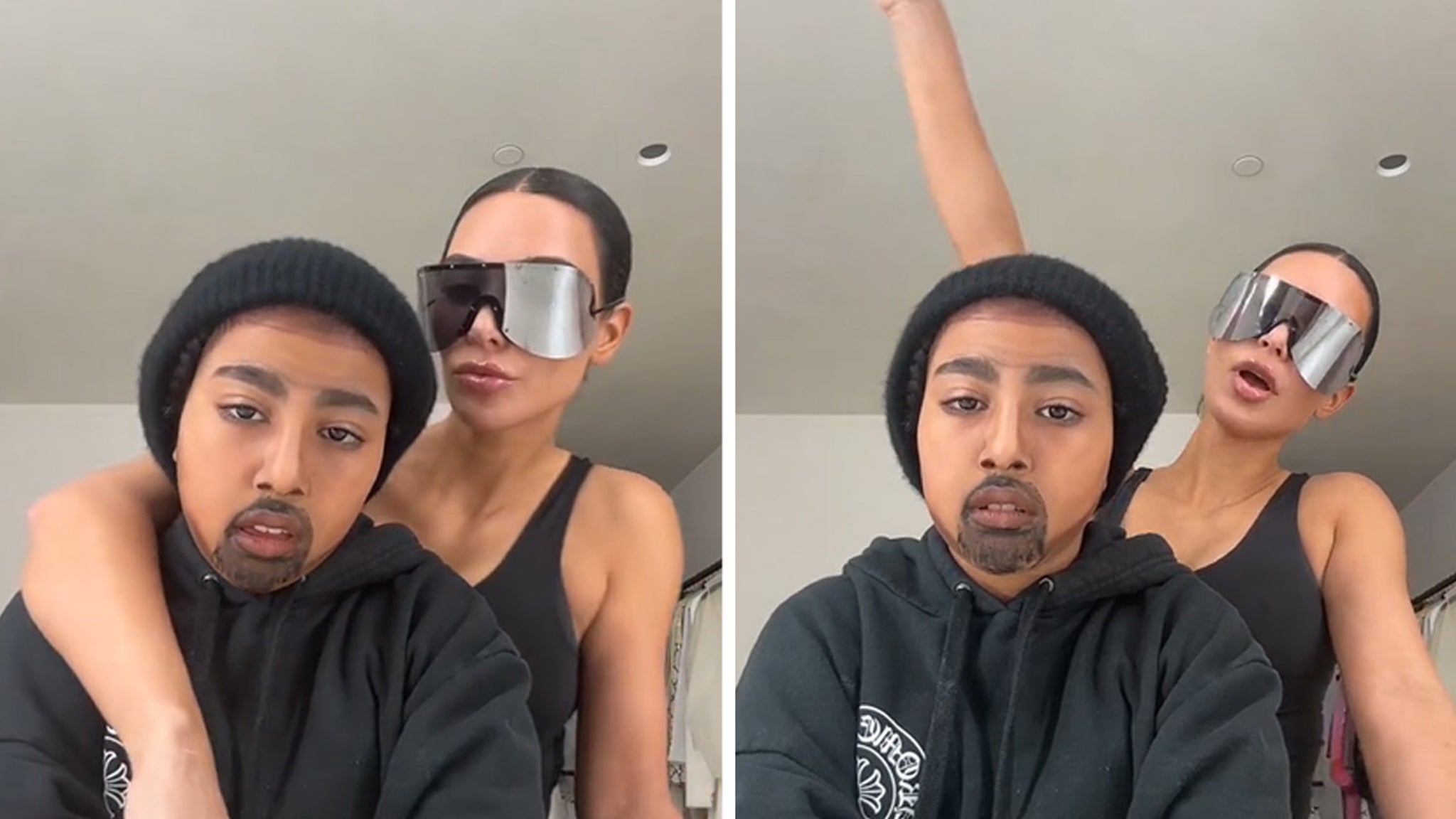 North recreated her dad's look with a damn good makeup job, and Kim recreated — well, herself — to make a TikTok with Ye's song "Bound 2." They didn't do any lip-synching, but ya gotta hand it to North … she's got Ye's brooding look down pat. Kim famously co-starred with her then-husband in the OG 2013 music video.
We know North loves her some TikTok, so using it to pay tribute to her father has gotta sit well with Ye — who hasn't always been a big fan of her even being on the platform. As for why they did it … well, that's what's really interesting.
Before the "Bound 2" TikTok, Kim and North posted a different one — a fully lip synched and choreographed routine to T Swift's "Shake It Off."
As everyone knows, there's nothing but "Bad Blood" between Ye and Taylor since the 2009 VMAs Taylor interruptus incident.
So while their Taylor TikTok is totally playful and seemingly innocent … it wouldn't necessarily land that way on dear ol' Dad, who took another infamous swipe at Taylor in his "Famous" song and music vid.
Remember, back in better times for the couple, Kim was fully in lockstep with her then-hubby when it came to the war of words with Taylor.
So, you could see this as an olive branch to the singer on Kim's part.
As for the Ye clip — we're not saying Kim and North's TikTok was a make good to him … but, we're not NOT saying that either.
Interestingly, both vids — posted on the kimandnorth page — have comments turned off. Definitely for the best in this case.