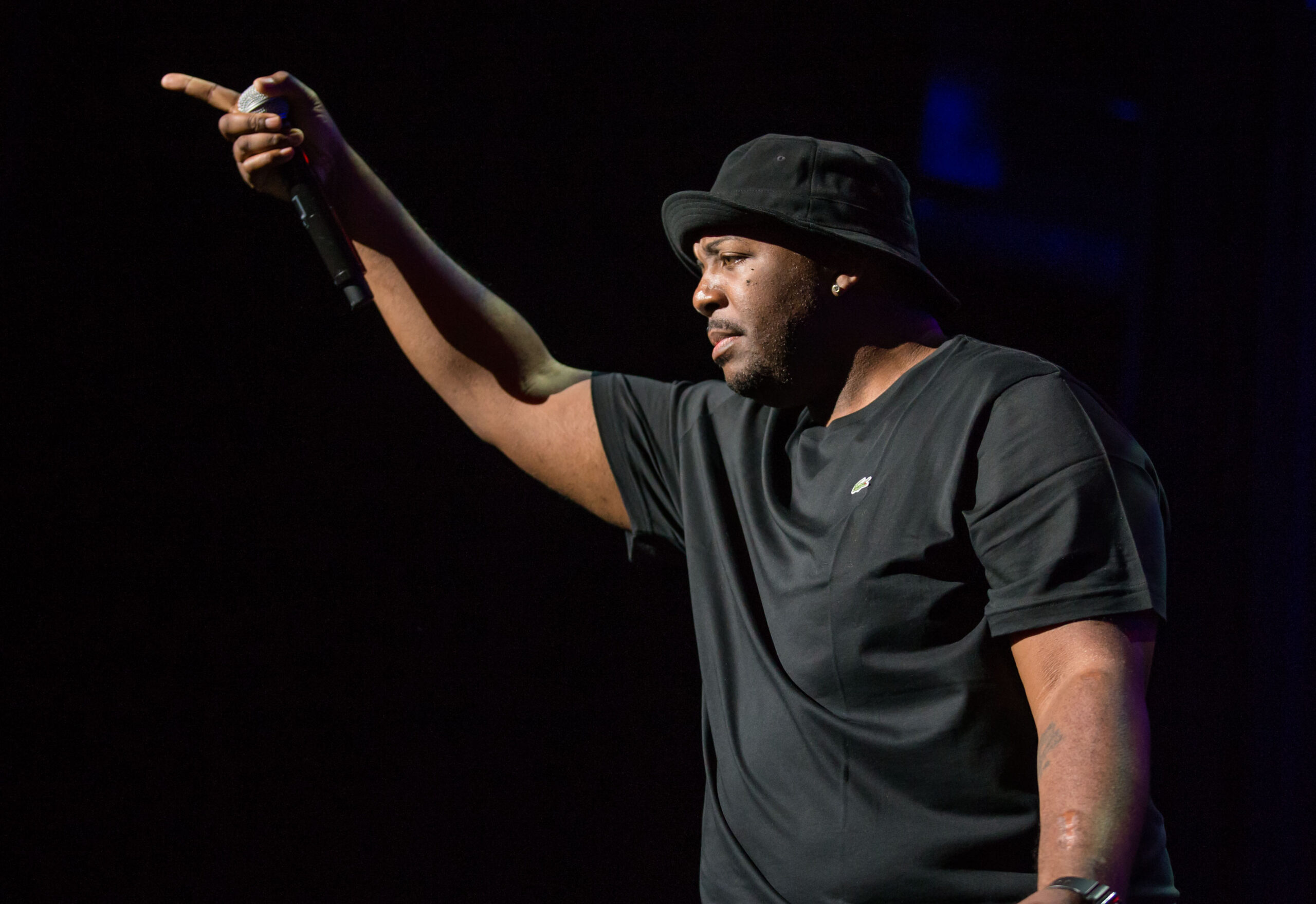 EPMD has a complicated history. The legendary Hip Hop trio—comprised of Erick Sermon, Parish Smith and DJ Scratch—have broken up numerous times over the years. Despite the ups and downs of their relationship, DJ Scratch recently showed his support for his EPMD brethren on one of Sermon's Instagram posts. On Saturday (January 7), Sermon confessed he was fresh out of rehab where he was battling an addiction to opioids.
"2023 WOW," he wrote in the caption. "So blessed to have lived this long. Life isn't guaranteed so don't take it for granted. I'm fresh out of rehab . 7 months clean from opioids. During this time my moms was diagnosed with stage 4 cancer liver kidney and chest. Changed my entire life around. My family is being attacked from every angle but the devils a liar.
"I'm believe that my GOD has us. Time to move forward in a loving manner. Without love it doesn't work. Believe me. Through all of this, I love life. I just wanna find a different way to function in it. Blessings ppl. Oh yeah. My new project on the 300 label coming SOON. Don't ever think I'm gonna stop. DYNAMIC DUO S. u never heard anything like this before. RIP GRANDMA VERNIA MIMS pray for my moms ppl.# love #family."
DJ Scratch wrote in the comment section: "I'm so happy you finally went & got some help. I'm proud of you @erick_sermon."
But there was a time when DJ Scratch likely would've looked the other way. In December 2016, Scratch went on an extensive Instagram rant, blasting Parish Smith and Erick Sermon for alleged "shady" business practices.
"A year ago tonight was the last show I did with my former group," he said at the time. "I was tired of the lies, the money stealing & the sneaking around doing shows without me to keep more bread in their pockets meanwhile RUINING the brand!!"
He added: "I left a group who couldn't afford to pay one DJ & joined a group who can afford to pay 2 DJ's. So from now on, I'll stick with the group that makes $100,000 minimum per show instead of the group that makes $6,000 maximum per show […] They thought they buried me, but they forgot I was a seed!"
In 2018, Parish Smith opened up about the DJ Scratch fallout and said it helped bring he and Sermon closer.
"The situation with DJ Scratch was just an adjustment, and Erick and I getting back in sync with ourselves," he said. "That's what I think that was because we was out of sync for so many years that we had issues and communication things that we had to iron out, you know?
"I just think there was a tremendous amount of miscommunication at the time when the industry was in a transition of switching from CDs to downloads and all of that. It takes a tremendous amount of communication. You really don't know until you put yourself in a situation, until you have a calm atmosphere where everybody can just speak from their point of view to resolve old issues, move past them, and then keep your mind in the present."