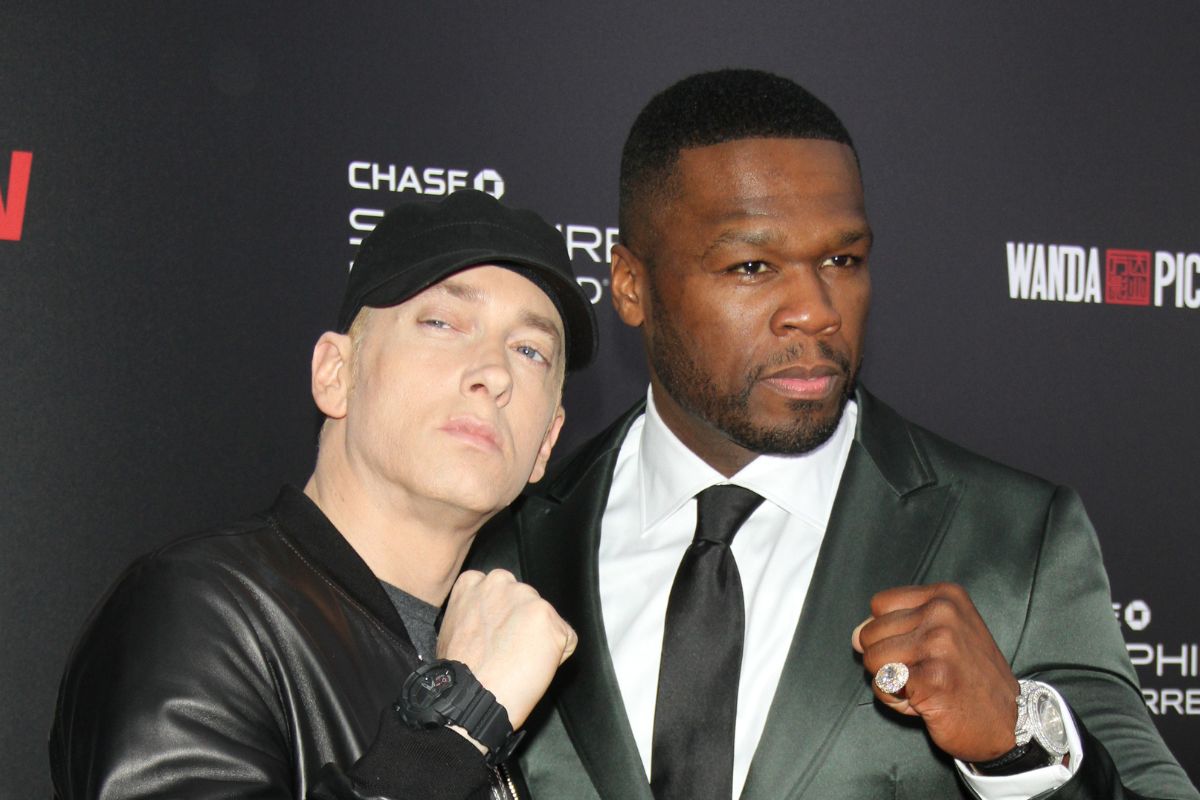 50 Cent claimed that he and Eminem were offered $9 million to perform at the FIFA World Cup but the Shady Records honcho declined the invitation.  
Advertisement

The G Unit CEO stopped by REAL 92.3 FM's Big Boy's Neighborhood, where he revealed he lost out on the opportunity to make $1 million.  
"I got an inquiry about World Cup, and they had a budget of $9 million. I would've taken one, and then the other eight would have been for him," 50 Cent explained. 
However, Eminem's manager Paul Rosenberg delivered the bad news. "[Paul] like, he's not gonna do it," Fiddy said before discussing the lucrative deals Em's turned down in the past.
50 Cent Talks Eminem Rejecting World Cup Performance
While 50 Cent didn't mention which year Eminem rejected the World Cup spot, 2022 show organizers were rumored to have struggled to find talent to perform at the event in Qatar.  
Nonetheless, 50 Cent understands Em's decision to perform at the Super Bowl with Dr. Dre, Snoop Dogg, Mary J. Blige, and Fiddy himself. 
"If you would do a one-off show, maybe you would do the biggest live sporting event in the world," he added. 
Elsewhere during the interview, 50 Cent revealed Eminem approved his decision to "bring 8 Mile to television." Furthermore, his plans for a "modern" reboot of the movie are already "in motion."  
50 will also be making his musical comeback, despite telling fans in December not to expect new music.  
"Im gonna remind people i'm nice this year," he shared in an Instagram post on the first day of the year. "New Music ?New Tv ?New movie ? let's go!" 
According to the rapper turned TV exec, the announcement excited his former collaborators.  
"As soon as I said that, I got a text from [Eminem] that he had already spoke to Dre," he said. He added Dre "got some crazy stuff for me to go hear," he said.