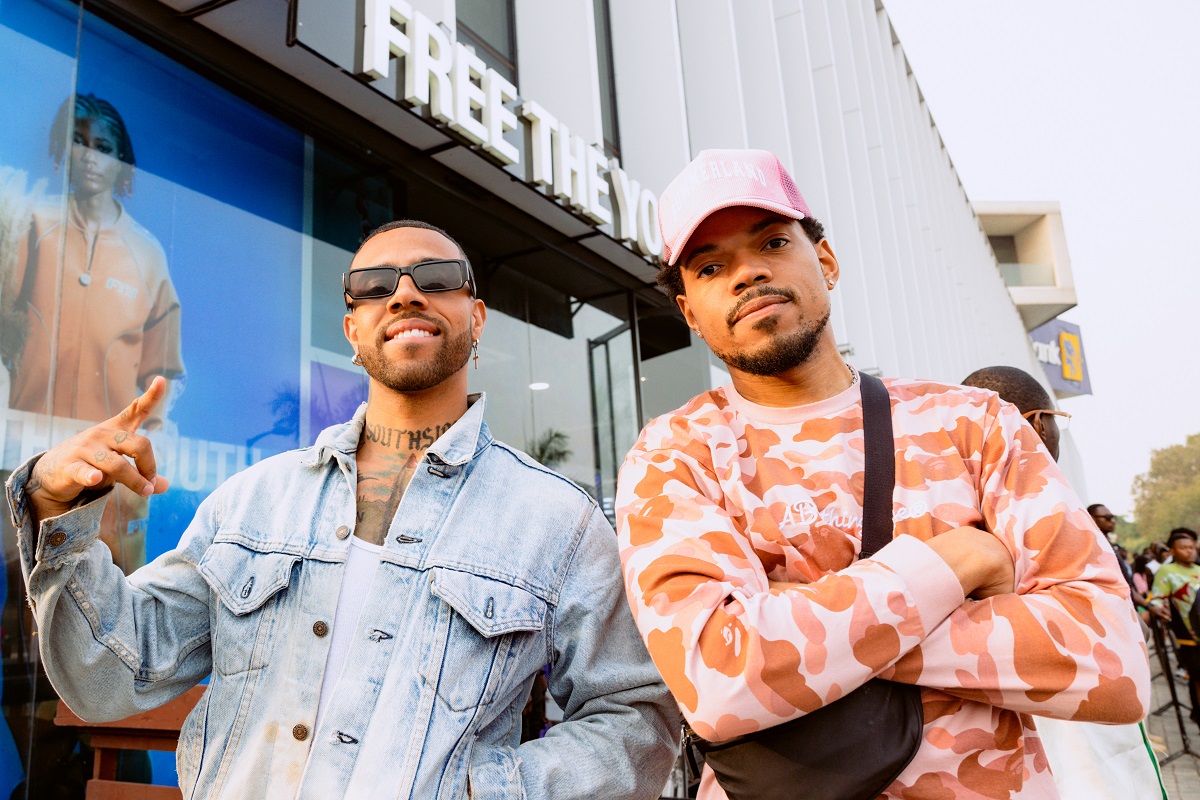 It appears the 2023 Black Star Line Festival was a huge success for Chance The Rapper and Vic Mensa. The "Wraith" collaborators presented the star-studded event in Accra, Ghana.
Advertisement

Erykah Badu, T-Pain, Jeremih, Sarkodie, Tobe Nwigwe, and more were part of the Black Star Line Festival lineup. The free January 6 concert drew 52,000 fans to Accra's Black Star Square for the live music showcase.
"The Black Star Line Festival is more than just a celebration of Black culture and music, it's a chance for the Diaspora to come together as a community and remind ourselves of the power that lies within us," says Chance The Rapper.
The Chicago native adds, "It's an opportunity to honor the legacy of those who came before us, and to inspire and uplift each other. It's a historic event and I can't wait to see what the future holds for the Black Star Line Festival."
Chance The Rapper & Vic Mensa Wanted To Bring "Major Artists" To Ghana
Pan-African activist Marcus Garvey's Black Star Line shipping corporation served as an inspiration for the Black Star Line Festival. The Ghanaian government launched a fleet under the same name in homage to Garvey.
Chance The Rapper and Vic Mensa traveled to Ghana in 2022. During their overseas trip, the SaveMoney collective members met with Ghanaian President Nana Addo Dankwa Akufo-Addo as well as local artists.
"When we came here and touched down and felt the love that we received and the fans that we got to connect with, the understanding for the need for the connection became apparent to us. We need a music festival bringing major artists to Ghana," stated Chance last year.
Additionally, Vic Mensa teamed with his Ghana-born father to help provide clean water to certain communities in the African nation. Mensa is facilitating the building of boreholes in the Koforidua, Effiduase, and Amedzofe areas.