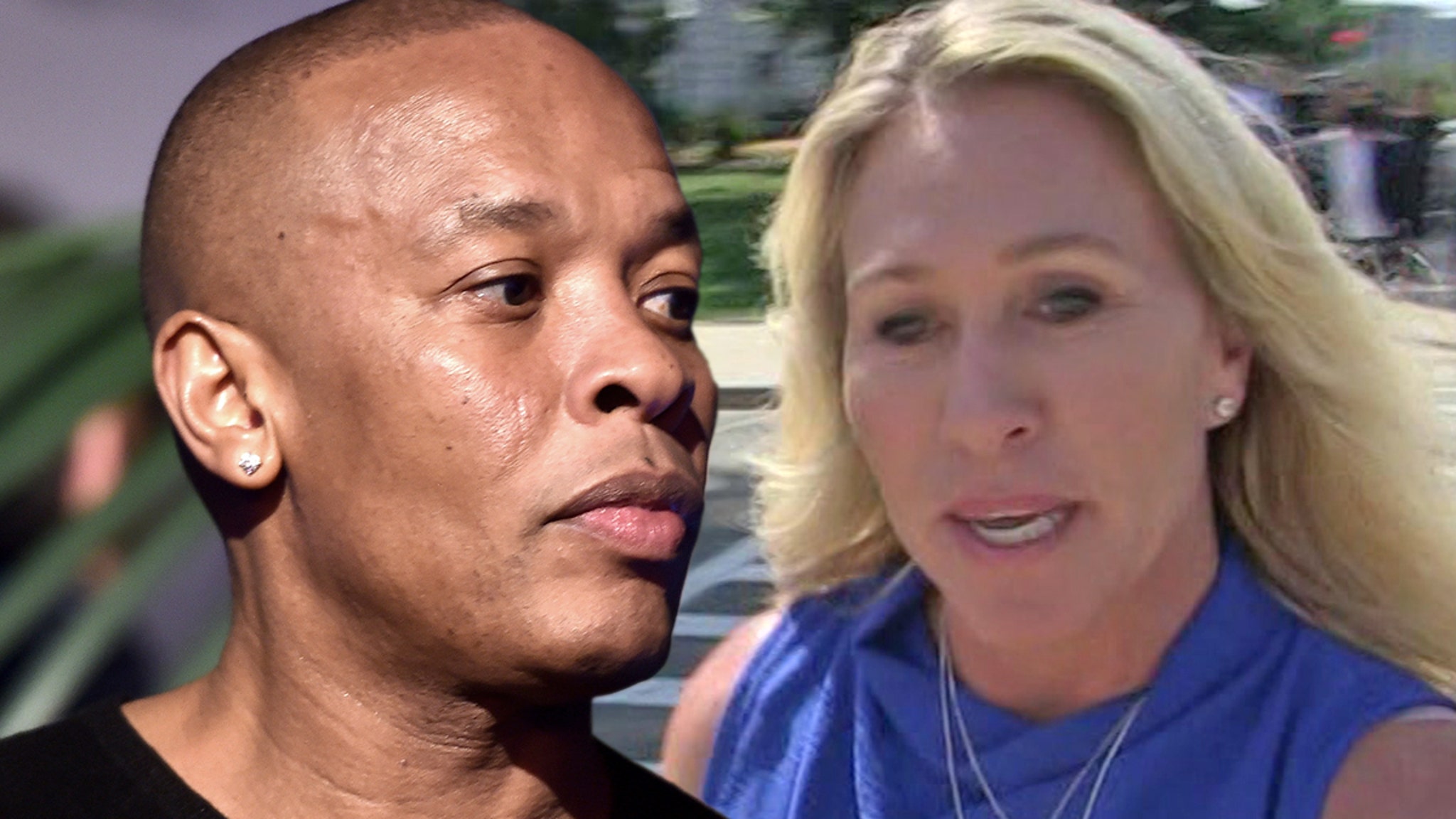 Rep. Marjorie Taylor Greene used a Dr. Dre song to tout her political prowess — but she didn't have the green light for it … according to Dre himself.
The Georgia lawmaker posted a highly-produced clip to her social feeds showing her strutting her stuff through the halls of Congress, apparently flexing the fact that she helped get Rep. Kevin McCarthy elected as House Speaker … after an excruciating process.
In the video, you see her walking around and feeling herself — even taking a call from "DT" at one point — and all throughout … DD's "Still D.R.E." beat is playing in the background.
The fact she even knows the song took some by surprise, let alone her feeling free to drop it into her GOP-fueled vid. You can count Dr. Dre as one of those shocked to hear his work being used by MTG … because he tells TMZ he never gave the okay for this to happen.
The mega-producer tells us … "I don't license my music to politicians, especially someone as divisive and hateful as this one." So, yeah … he ain't a fan of her collab here in the slightest.
No word on whether he plans to do anything about it, or if he's just gonna let it be. Fact is … Republican politicians have long used popular songs for their political purposes for years now, starting with the head honcho himself — Donald Trump — who does it often at rallies.
Countless artists have told us they don't condone it, and some have even demanded he stop — but Trump has continued on anyway … often without any real repercussions of note.
We'll see if Rep. Greene follows his lead and does the same with Dre.