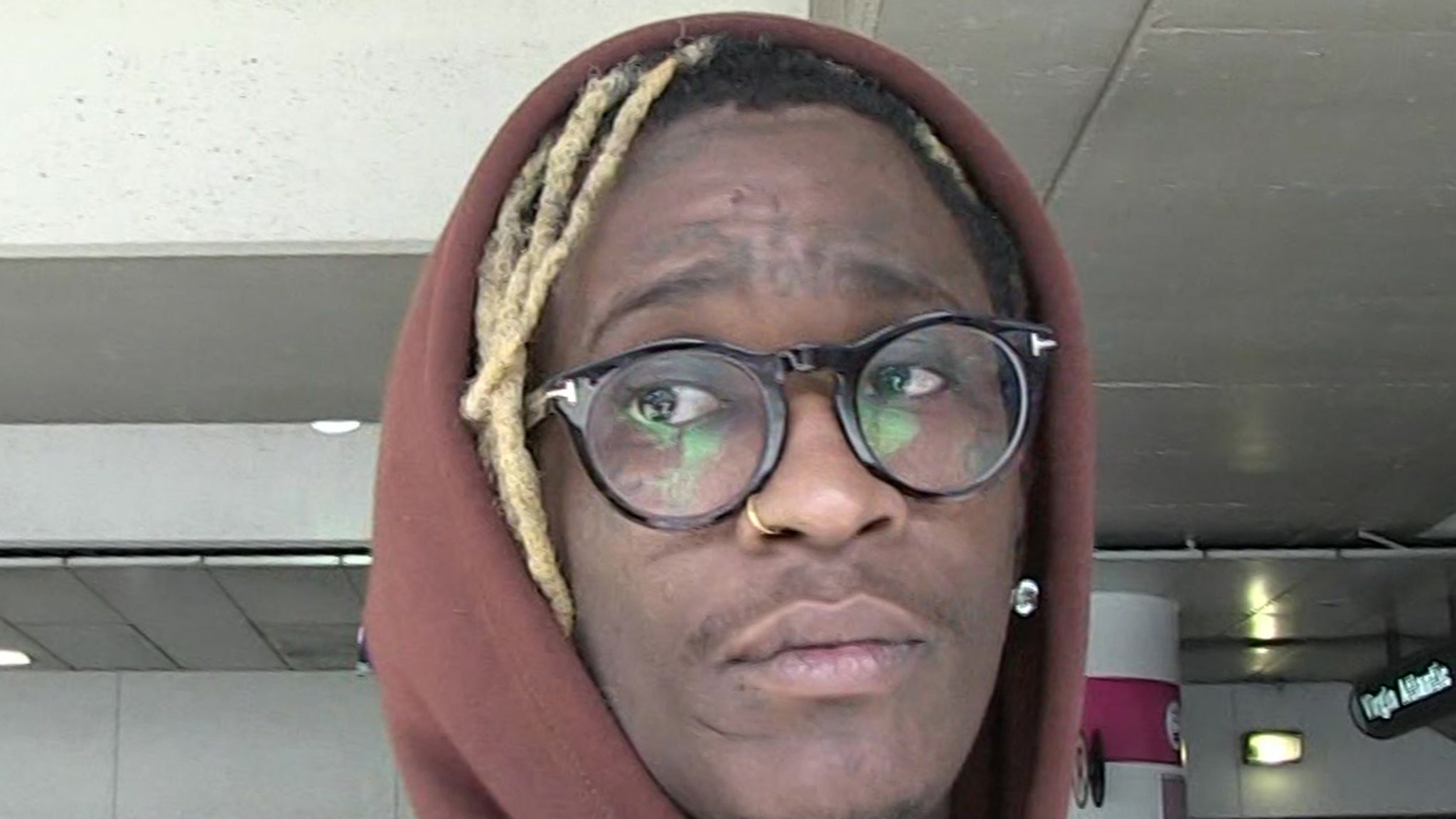 Young Thug's RICO trial is about to get started — during which prosecutors will present evidence backing their case, and, controversially, that will include some of his lyrics.
Opening arguments are scheduled to kick off Monday in Fulton County, where YT is facing serious charges … including conspiracy, participating in criminal street gang activity, possession of a firearm and controlled substances charges, among others.
He's pleaded not guilty — with his defense attorney insisting his name will be cleared through the proceedings.
Thug is just one of several individuals who've been charged in the sweeping case — but he's a key defendant, as the feds allege he's one of the head honchos of YSL (Young Slime Life) … which they claim is not only a music label/brand, but a violent criminal enterprise too.
The allegations against Thug and the other 27 co-defendants date back to 2015, and some defendants — not Thug — are facing murder, attempted murder and armed robbery charges. Even more alarming is the fact prosecutors are expected to cite specific lyrics YSL members have rapped to help build the case against them.
It's caused a lot of outrage, with some arguing rap lyrics shouldn't be allowed as evidence in the case … claiming they often blur the lines between artistic expression and reality.
It's unclear which lyrics, exactly, are going to be mentioned … but some of the songs prosecutors are looking at have been revealed. They include Young Thug's 2018 hit, "Anybody," plus tracks from YSL's 2020 compilation album like … "Take it to Trial," "Ski" and "Slatty."
Prosecutors allege YSL members, including Thug, explicitly refer to criminal activity in those tracks — and that they furthered the objective of the group … namely, "Preserving, protecting and enhancing the reputation, power and territory of the enterprise."
While Thug is about to have his day in court … one of his cohorts and fellow labelmates, Gunna, already accepted a plea deal that saw him released from custody. He was sentenced to 5 years with one year credit for time served. The remaining 4 years were suspended, so no more time behind bars if he stays out of trouble.
We'll be monitoring the trial and providing updates.