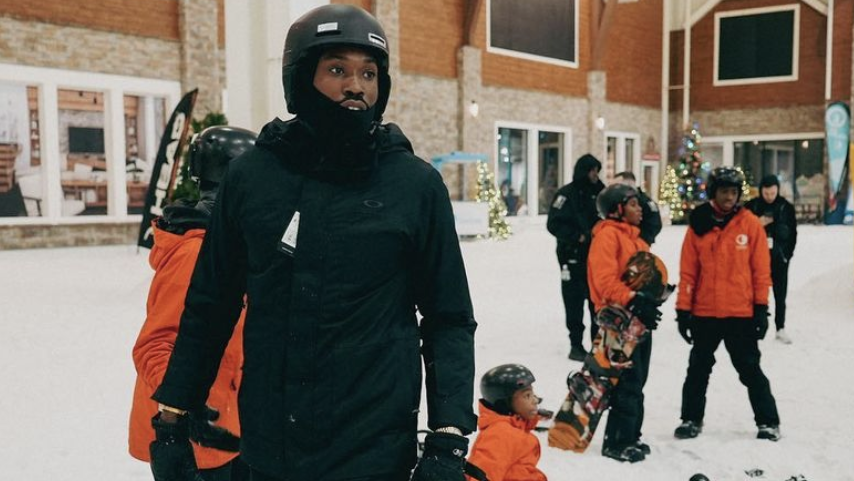 Philadelphia rapper Meek Mill has been spotted doing a little shopping in the American Dream megamall.
The "Dreams and Nightmares" chart-topper went snowboarding on Sunday, Jan. 8, and made a pitstop at the Big Snow American Dream, North America's first indoor, real-snow ski and snowboard center.
The Big Snow is based in New Jersey and is set on 180,000 total square feet, of which 4 acres are available to ski on.
The rapper copped a black Oakley jacket, black Burton bib, green Oakley goggles, and a black Smith helmet from the Big Snow retail shop.
A family man, he was out on the slopes kicking it with his children, other family members and his friends for about two hours, according to New Jersey 101.5.
And he wasn't just there for the fam. Sources says he was out hanging with fans and making sure everyone had a great time.
Meek was one of the first to post about his snowy adventure, posting on his Instagram a few flicks from the day, captioning, "And we slideeeeeee."
After the family was done, he took the crew over to the Yard House to eat.