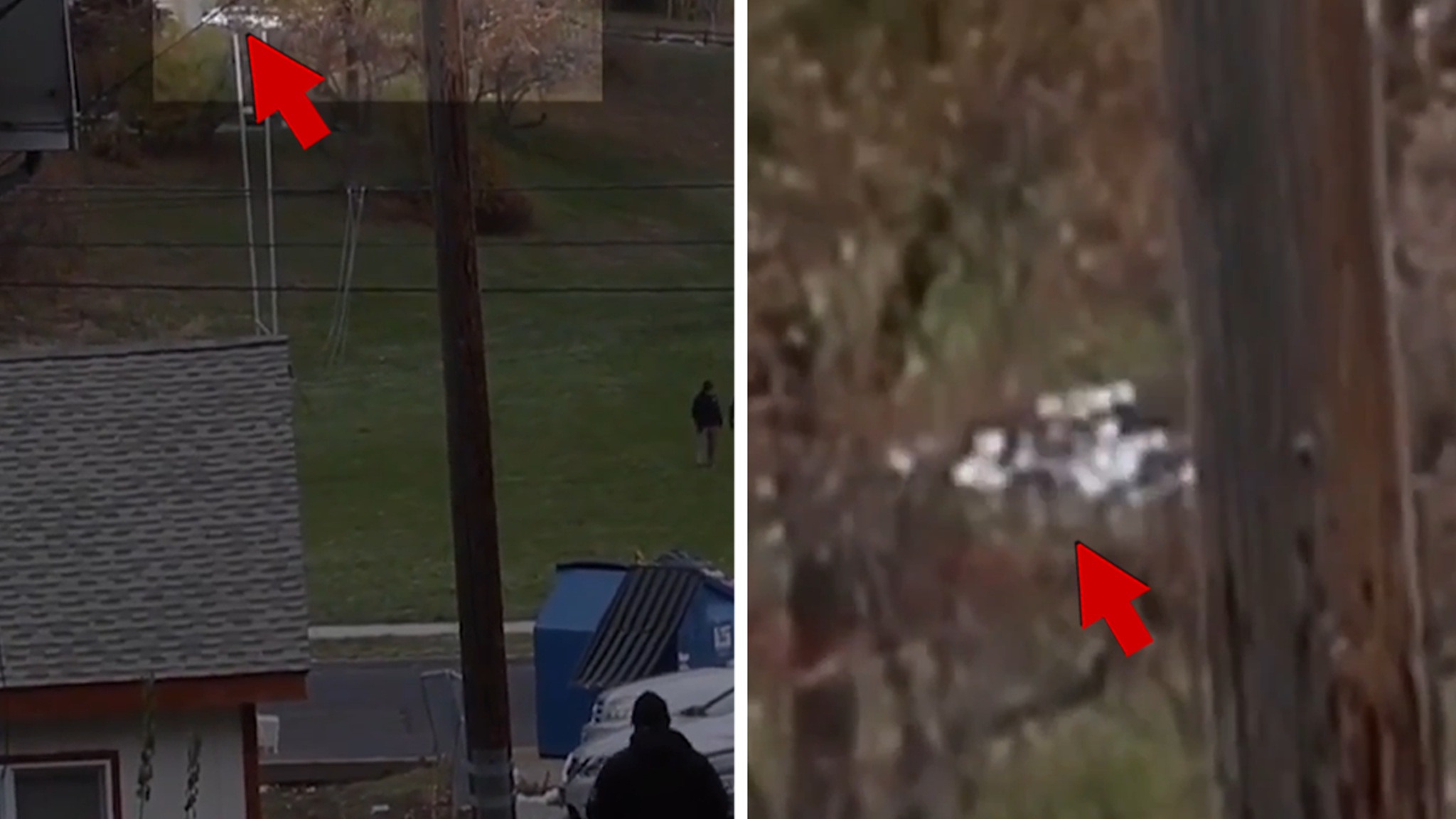 Derek Shook for Fox News Digital
Bryan Kohberger's white Hyundai may have been caught on video driving near the crime scene after he had allegedly slaughtered 4 University of Idaho students.
Fox News published the footage Monday showing a white sedan cruising after daylight on the morning of November 13 in the proximity of the Moscow, ID, house where Kaylee Goncalves, Maddie Mogen, Ethan Chapin and Xana Kernodle were murdered.
Remember, police believe they were killed around 4 AM on November 13, so this video was recorded a few hours later.
In the video's background, you can clearly see the vehicle, which matches the description of Kohberger's Elantra, but it's hard to tell the make and model of the car.
Fox reporters recently reviewed the footage — although it's not clear when they obtained it — and found the potential evidence. The video could bolster what investigators said Kohberger's cell phone data already shows … that he returned to the murder scene.
We already know from the police affidavit that a white Hyundai Elantra thought to be driven by Kohberger was seen passing by the students' home four times on the morning of the murders. Police say that same car was also captured on video speeding away from the area near the crime scene.