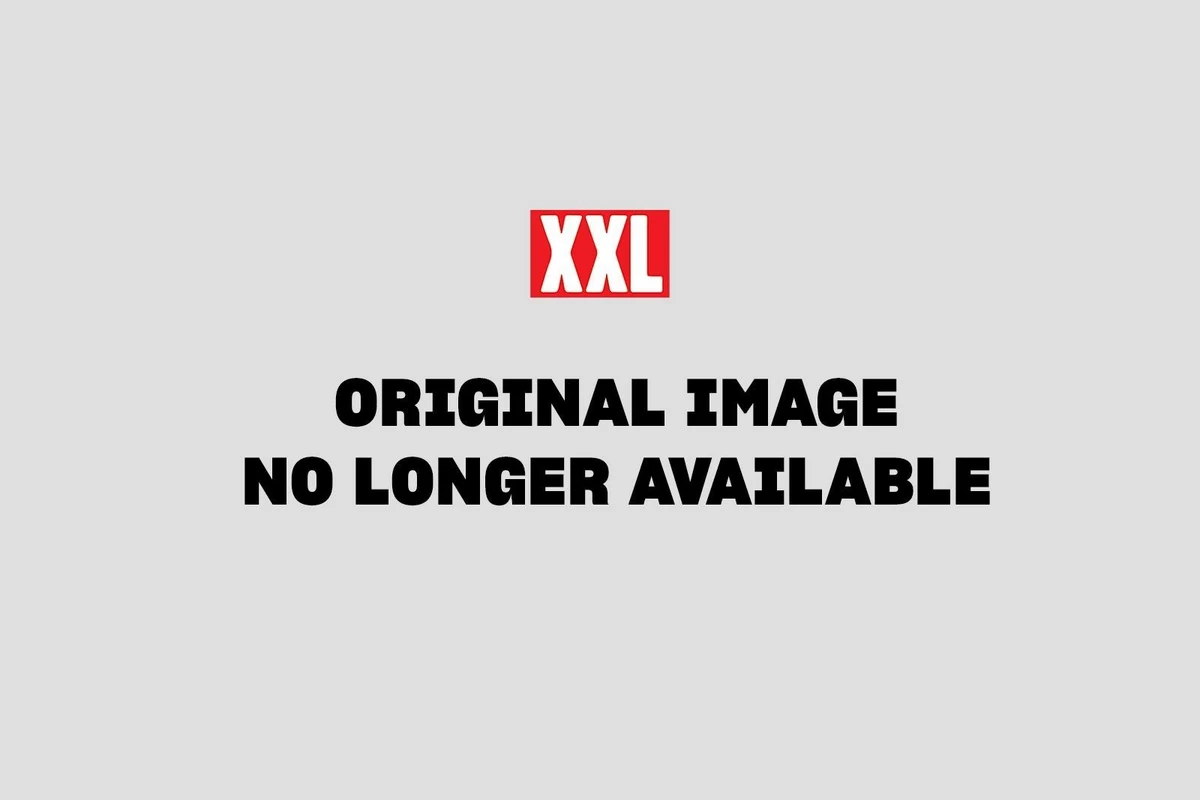 Videos have surfaced of Big Scarr's friends and family shooting a music video at his funeral while wearing the late rapper's 1017 chains.
Big Scarr was laid to rest on Jan. 7 in Memphis following a home going service with artists like NLE Choppa and 1017's BigWalkDog in attendance. Footage of a music video reportedly being filmed on location has since spread online. In one clip posted to YouTube, Scarr frequent collaborator Quezz Ruthless is surrounded by several people all wearing dark clothing and filming a video for a song that appears to be a tribute to their late friend.
In another clip posted on Facebook, Big Scarr's father is right next to Quezz holding a bottle of Dusse as they appear to continue shooting for the music video. Quezz is wearing multiple 1017 record label chains in both videos.
The drama surrounding Big Scarr's funeral has been playing out online over the past few days, beginning with Quezz and other family members calling out Gucci Mane for his contributions to the burial cost. Quezz initially claimed on Instagram Live that Gucci Mane said he would pay for the funeral but later reneged.
"You ain't getting them chains back," Quezz said in the video. "You can't get them chains. It's no way you getting them chains. It ain't no way that's happening. Come on, now. You tripping, cuz. Thought we was just gon' let that go? No. It's over with. You played. And we don't need your money to pay for his funeral. He was gon' get buried either way. It's just the point that you supposed to be his CEO. And you supposed to be this, this and that, and you done lied like that. How do you even feel real with yourself?"
Gucci Mane's wife Keyshia Ka'oir later provided proof that Gucci sent a total of $20,000 to the Memphis funeral home N.J. Ford & Sons Funeral Home on Dec. 30, 2022. Big Scarr's sister Alexandra Woods responded by scoffing at the contribution, saying it only covered flowers and obituaries.
Big Scarr's father has since come out in defense of Gucci Mane, thanking him and Atlantic Records. "We made it happen, but we couldn't have did it without y'all. The truth is the truth," he said in a video on Instagram.
Rising Memphis rapper Big Scarr died on Dec. 22, 2022 from what is believed to be an accidental prescription drug overdose.
See Videos of Big Scarr's Family and Friends Shooting a Music Video at His Funeral Below
See Hip-Hop Artists We Lost in 2022
Rest in power to these beloved artists.