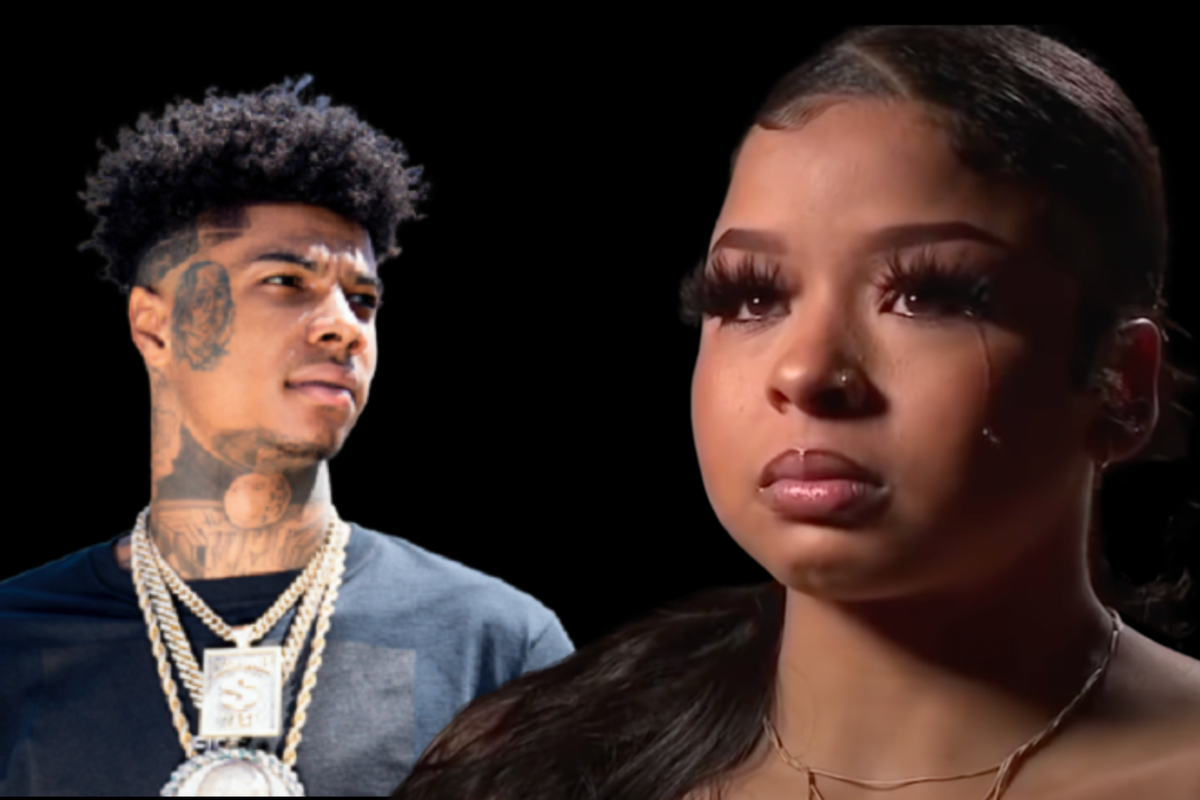 Chrisean Rock has taken to social media to clear up rumors that she hit Blueface over the head with a Hennessy bottle, causing a bloody head wound. According to the reality tv starlet, she assaulted him with a glass cup instead. 
Advertisement

Fans are being given a glimpse inside the couple's toxic relationship via their new reality show Crazy in Love. A clip from Sunday's (Jan. 8) episode began making the rounds on social media, showing the aftermath of an alleged violent altercation. The footage included Chrisean attempting to clean a gaping wound on the back of Blueface's head.  
"I'm getting the glass out," she explained as her main winced in pain. "You can't just rip it like that," he replied. Chrisean then tells Blueface she was trying to be gentle, before bizarrely going to get a vacuum to clean the wound.  
"I'm not ripping it. I'm getting it out," the "Baddies South" star said before adding, "I'm 'bout to go and get a vacuum. But I didn't want to be that rough." 
While Chrisean goes off to fetch the vacuum Blueface was left to reflect on his partner. "Why are you like this?" he asked. 
Chrisean Rock Clarifies Hitting Blueface With Glass Cup
While some reports claimed Chrisean injured Blueface with a Hennessy bottle, the 22-year-old said if that was true, she would have killed him.  
"It was a glass cup stop trynna play me," she tweeted on Wednesday night (Jan. 10), admitting she hit Blueface. However, she added, "Cuz if I hit him with a henny bottle dat boy wouldn't be alive…."
The couple's history of violence is well documented. Last month Blueface referred to Chrisean Rock as the "heavyweight champion of the world," during an Instagram Live session. She shared a photo of the "Thotiana" rapper sporting two black eyes as he admitted she punched him twice. 
In October, Chrisean accused Blueface of assault before walking back her allegations. She claimed the West Coast rapper was trying to save her after she had a "mental breakdown." 
The pair have also engaged in a brawl on the streets of Hollywood and got into it outside an Arizona club.