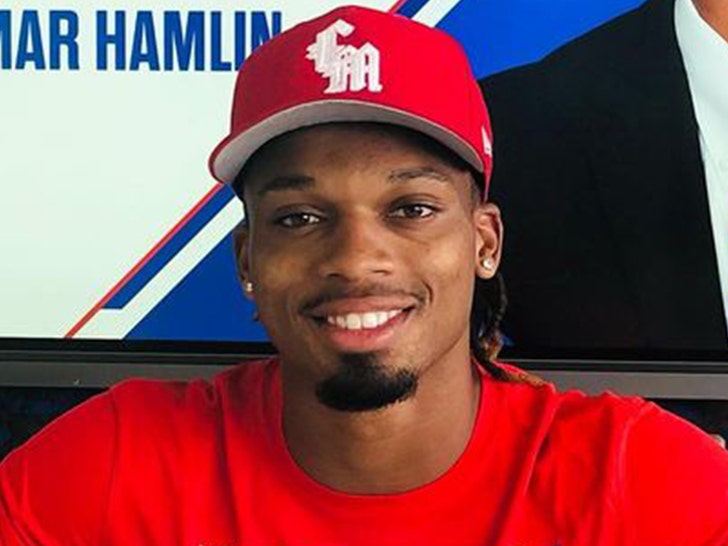 Damar Hamlin has been released from the hospital and is going home … 10 days after going into cardiac arrest during Monday Night Football, the Bills announced Wednesday morning!
24-year-old Hamlin made incredible strides during his recovery … and was transported by air from UC Medical Center in Cincinnati on Monday to Buffalo General Medical Center.
But, Hamlin was still in the hospital … eating hospital food, and sleeping in a hospital bed.
That is until Wednesday morning, when doctors say they made the determination Hamlin was healthy enough to continue treatment at home.
Damar's critical care physician, Jamie Nadler, MD, provided an update on Hamlin's condition, saying, "We have completed a series of tests and evaluations, and in consultation with the team physicians, we are confident that Damar can be safely discharged to continue his rehabilitation at home and with the Bills."
Of course, Hamlin collapsed after tackling Bengals receiver Tee Higgins during last week's MNF matchup … and required CPR and defibrillation in the stadium.
Hamlin was resuscitated and taken to a local Intensive Care Unit for treatment. The outlook appeared bleak in the beginning … however, Damar recovered at an astounding pace.