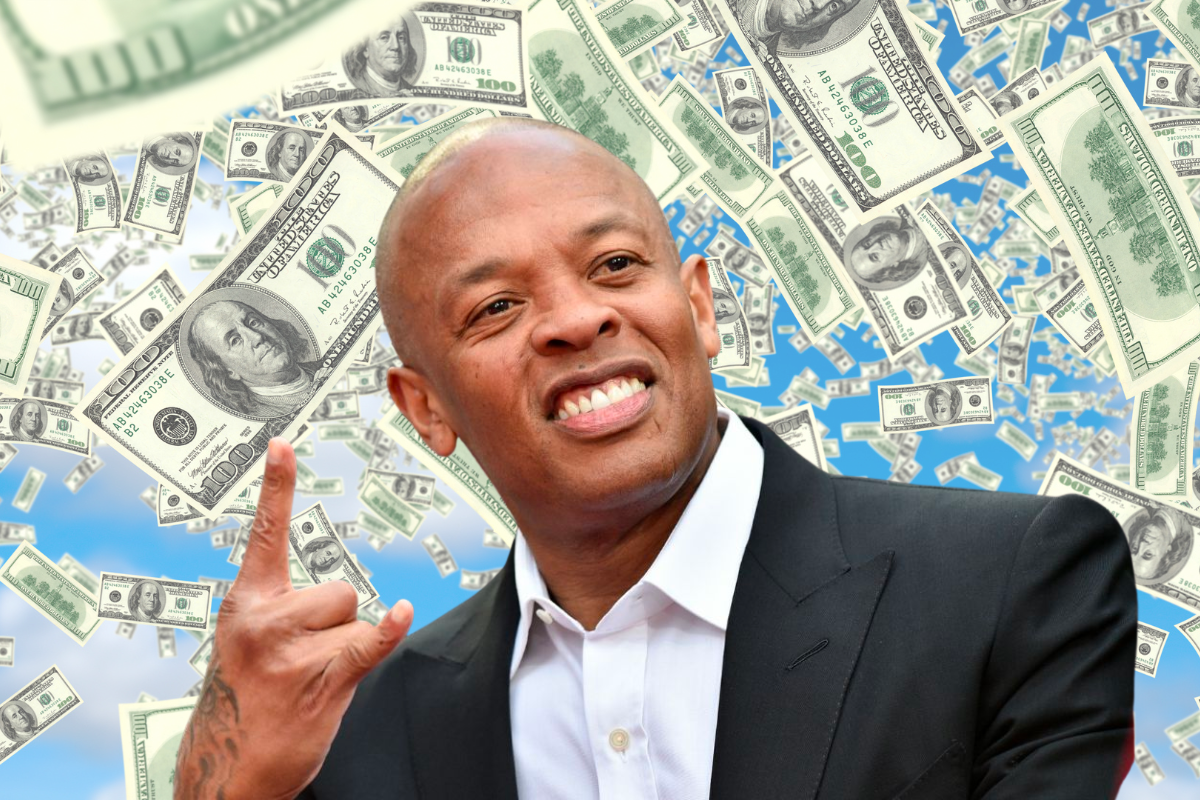 Dr. Dre is selling off part of his music catalog in a pair of deals reportedly worth in excess of $200 million. 
Advertisement

The West Coast super producer pitched the collection of music income streams and other assets for $250 million. As reported by Billboard, Dr. Dre has two buyers for the works, which are said to generate a total of nearly $10 million annually. Shamrock Holdings and Universal Music Group will acquire the assets in separate transactions. All deals are reportedly nearing completion. 
Sources close to Dr. Dre confirmed to Variety that reports of the sales are accurate. However, they claim the final price is likely to be well above the reported $200 million but "below the $250 million asking price. 
The likely deal sees Shamrock acquire assets from several sources, said to be 75% to 90% of the package's revenue. This includes artist royalties from two of his solo albums and his share of N.W.A. artist royalties. Additionally, Shamrock would get his producer royalties and the writer's share of his catalog where he doesn't own publishing. 
UMG acquires the other 10% to 25% of the package, which includes the master recording of Dr. Dre's debut solo album and Hip-Hop classic, The Chronic. UMG will also gain his share of some Kendrick Lamar music acquired under an Aftermath/Interscope joint venture with Top Dawg.
in addition, other assets could be included in the deal with UMG. However, his ownership stake in the Aftermath label is not on the table. 
Dr. Dre Shuts Down Politician Using His Music
In other Dr. Dre news, Republican politician Marjorie Taylor Greene backed down and agreed to stop using Dre's music for her campaign. His lawyers issued a cease-and-desist letter on Monday (Jan. 9) after Greene featured his "Still D.R.E." instrumental in a promotional video.
Twitter removed the video due to copyright infringement. 
"I don't license my music to politicians, especially someone as divisive and hateful as this one," Dr. Dre said.