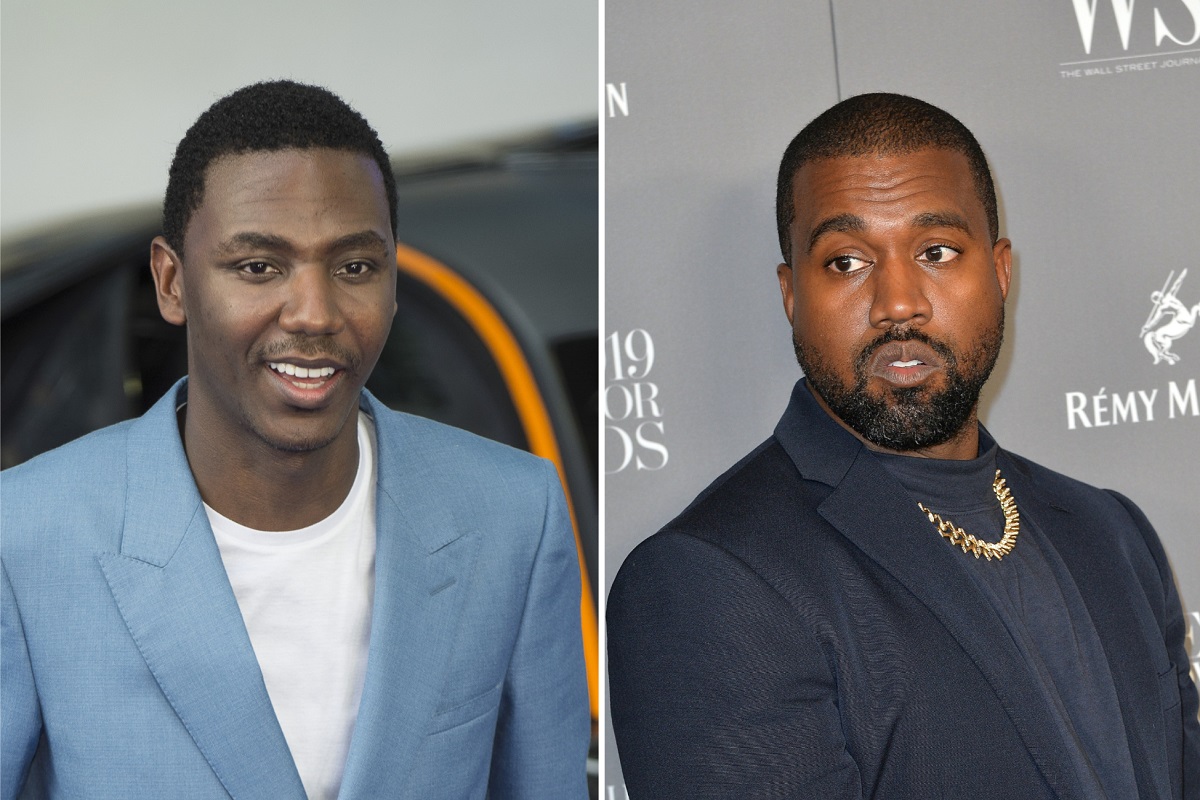 Comedian Jerrod Carmichael sparked a lot of conversation after hosting the 80th Golden Globe Awards on Tuesday. At one point, Carmichael referenced Kanye "Ye" West's weeks-long antisemitic tirade.
Advertisement

"I'm a bit sleepy tonight but when I wake up I'm going death con 3 [sic] on JEWISH PEOPLE," tweeted Kanye West on October 8, 2022. The former billionaire went on to repeatedly praise Nazi leader Adolf Hitler in interviews.
As a result of his antisemitic rhetoric, West faced temporary bans on social media. The 45-year-old Chicago native's comments also cost him very lucrative business deals with corporations such as Adidas and Gap Inc.
Jerrod Carmichael mentioned Kanye West during the Golden Globe Awards broadcast. While on stage inside California's The Beverly Hilton hotel, the Primetime Emmy Award winner addressed legendary movie director Steven Speilberg while bringing up the controversial Ye.
"I want to take out a second to shout out Steven Spielberg, who is here," said Carmichael. "It's an honor, sir. Congrats on The Fabelmans. I actually saw it with Kanye and it changed everything for him. That's how good you are. You changed Kanye West's mind."
The Fabelmans Won Two Golden Globe Awards
Steven Spielberg's coming-of-age drama The Fabelmans is about a young, aspiring Jewish filmmaker. The semi-autobiographical story, loosely based on Spielberg's adolescence, received five nominations at the 80th Golden Globe Awards.
The Fabelmans won Best Motion Picture – Drama at the 2023 Golden Globes ceremony. Steven Spielberg also took home his third Best Director – Motion Picture Golden Globe trophy for The Fabelmans. He previously won in that category for Schindler's List and Saving Private Ryan.
Jerrod Carmichael's bit about Steven Spielberg and Kanye West was not his only joke at the Golden Globes to provoke reactions online. The North Carolina native upset some Whitney Houston fans by making fun of the fact that the iconic vocalist died in the same building where the Globes took place.
Before taking on hosting duties for the Hollywood Foreign Press Association's annual award show, Jerrod Carmichael starred in and produced the NBC sitcom The Carmichael Show. He later won an Emmy for the headline-generating HBO comedy special Rothaniel.