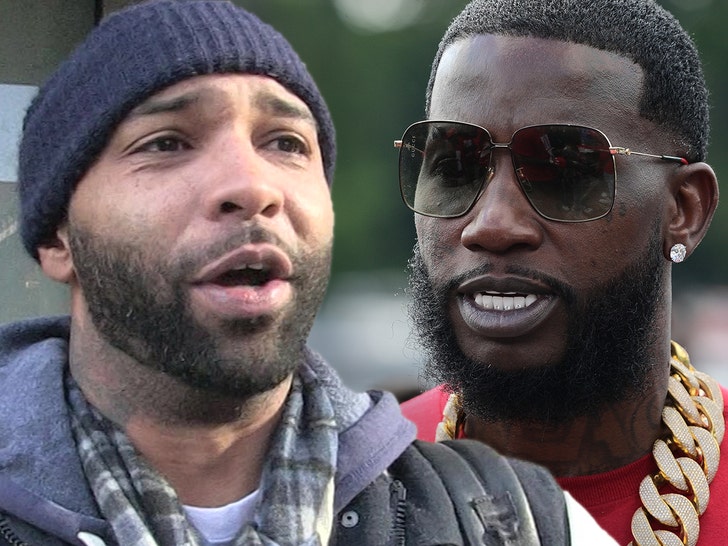 Joe Budden isn't vibing with Gucci Mane's massive string of losses within the 1017 Records roster, and he sharing his opinion in that unique Joe Budden kinda way!!!
On a recent episode of the 'Joe Budden Podcast' … the outspoken host called for a thorough background check from record labels and owners, A&Rs, etc. when they're bringing a new artist into the fold.
Gucci and his wife Keyshia Ka'Oir were recently entangled in a hefty war of words with Big Scarr's family over payment for his funeral — but Joe feels Gucci is putting the young artists in a position to be hit with tragic circumstances.
Joe points out hip hop has put up record numbers in the past 10 years when it comes to deaths, RICO cases and overdoses — and he's blaming those stats on a lack of good A&R skills, and the "death" of real musicianship in rap.
Waiting for your permission to load the Instagram Media.
Despite putting out several releases in the past couple of years, Joe's analysis of Gucci's label isn't without merit.
In addition to Scarr's passing, Gucci's flagship artists Pooh Shiesty, Foogiano and Ralo are currently incarcerated … as are his rookie rapper Mac Critter, on murder charges, and former signee Hoodrich Pablo Juan in a RICO case.
Joe says he's not tip-toeing around the issues plaguing hip hop in 2023 … and he's off to a rousing start!!!