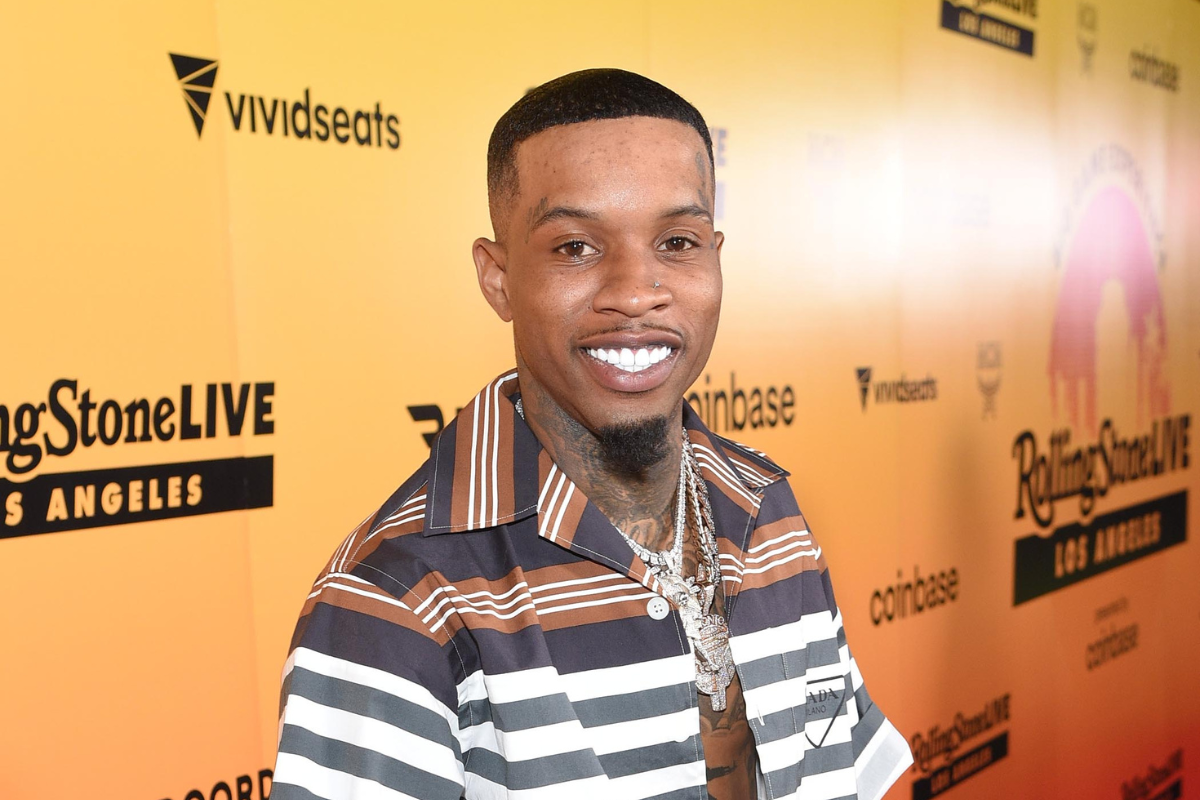 Tory Lanez is catching some flack after a new mugshot was released, allegedly of the convicted felon grinning widely for the camera. 
Advertisement

The Toronto native was jailed last month after being found guilty of shooting Megan Thee Stallion in July 2020. He faces up to 22 years behind bars and deportation and is awaiting sentencing next month.  
An alleged new mugshot featuring Tory Lanez flashing his pearly whites hit the net early this week. The image quickly went viral, with social media users flaming the R&B singer.  
In the picture, Tory appears to wear a similar outfit to one he sported during his trial; a pastel pink suit with a white turtleneck underneath. He also has the same sharp lineup with a big grin splashed across his face.  
Twitter Reacts To Alleged Tory Lanez Mugshot
"Bro tryin so hard to smile ?? behind that smile is a man scared asf going to one of the worst prisons in the USA???." read one response. "LA Prisons aint no joke lol. The gang politics in there is STRICTTT." 
Another wrote, "Dude turned a mug shot into a year book photo like he graduated ???."  
"I don't know if he's going to jail, or if he just started second grade," one user joked. "That's the kind of picture your mom stole the proof from the school and put it in a picture album." 
However, despite the guilty verdict, some Tory Lanez fans defended him. "Only An Innocent Man Would Take A Picture Like This," one fan wrote.  
Check out some of the reactions at the end of the page. 
Meanwhile, Tory Lanez will have to wait a little longer to learn his fate. His sentencing hearing was delayed by a month after he hired new layers. Attorneys David Kenner and Matthew Barhoma replaced George Mgdesyan and Shawn Holley. Judge David Herriford moved the sentencing to February 28.