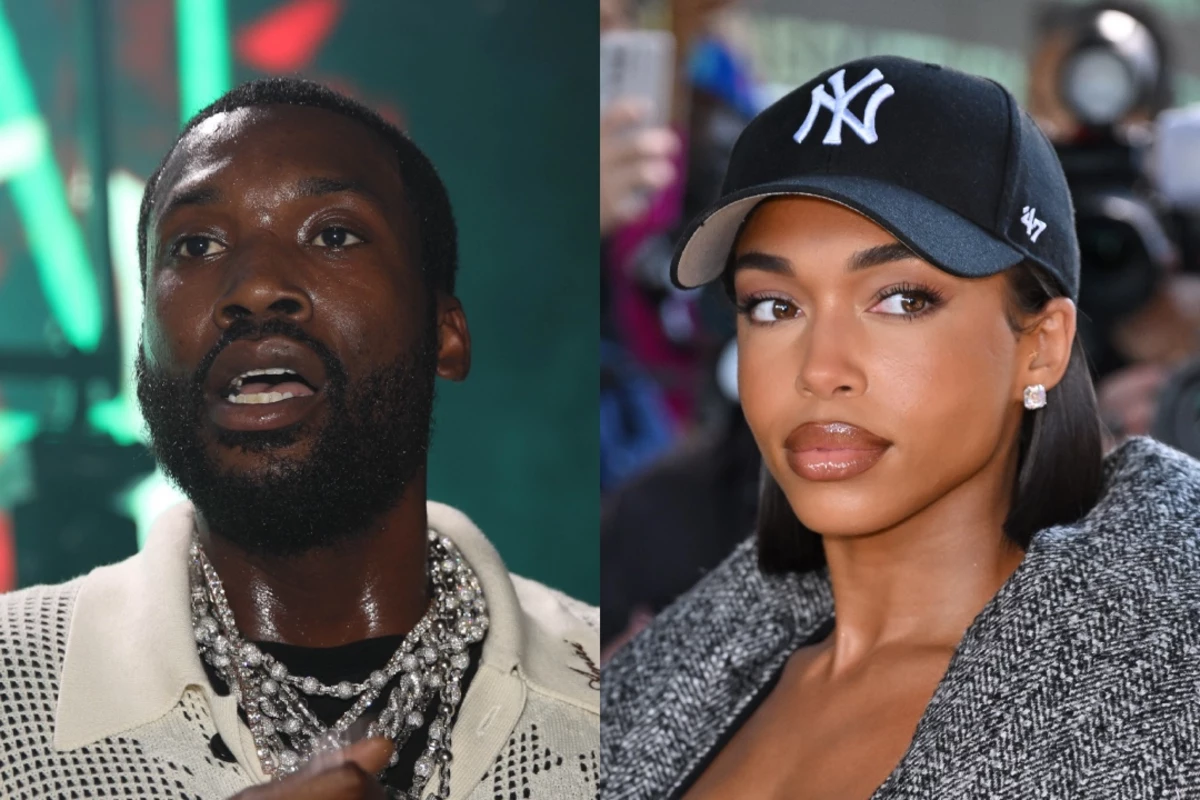 Meek Mill is shooting down speculation that he threw shade at Lori Harvey about her new relationship with actor Damson Idris.
The situation sparked on Friday (Jan. 13), when Meek Mill posted the tweet "Y'all let that gal f#%k anybody." The post is actually a line from PartyNextDoor's new single "Her Old Friends."
The tweet was posted shortly after Lori Harvey announced she is dating actor Damson Idris via Instagram, leading the internet to run wild with speculation that Meek's tweet was a salty response. Many internet sleuths brought up Meek's lyric from his verse on the 2018 track "Going Bad"—"I got Lori Harvey on my wish list"—as proof.
"She on your wish list, & still ain't pick you," one person replied to Meek Mill's post along with a crying laughing emoji.
"Don't you find it kinda funny how she wouldn't fuck you? Crazy right?" another person posted.
"This tweet is so salty. He hurting," someone else posted.
After seeing how social media and certain blogs were framing the situation, Meek Mill decided to speak up.
"Or the pr people just connected that together ion know I'm getting to big they don't want me to speak lol," the Dreamchasers rapper posted.
"I just got pardoned … last week we donated 7m to our community…. I get so many good highlights it's like fake," he continued. "They have no control over my narrative I'm stronger than them in life and on the net! They want you to be quiet so I talk moreeee lol…They really got that pr shit on smash lol they confusing meeee … it's sad they got our people confused on high levels or these gotta be bots it's no way people got that dumbed down."
Meek Mill continued, saying Damson is actually his friend and he's not checking for Harvey, despite what the internet thinks.
"I don't pay them blogs and they gotta post me daily with great news," he added. "Them sites based off black hatred they even caught me by replying … but bro my real friend and shawty not in my world they pushing black hatred lol them blogs are for 'narcissism use only.'"
"Damson my real friend," he continued. "The shade room posted and made it as I'm coming at him and his lady tf ….. these sites ruined many friendships and families …seeing all that negativity you become that! I stay away from people that live in those comments they be secretly miserable!"
Meek Mill has had a headline heavy last few weeks. The day before Christmas, he paid bail for 20 women so they could be home for Christmas. A few days later, video surfaced of him fighting to get out of a crowd in Ghana. During the incident, his cell phone was allegedly pickpocketed. Last weekend, Meek was booted from the Gervontae Davis fight after being involved in a near-altercation in the crowd. Earlier this week, he apologized after receiving backlash for filming a music video in Ghana's presidential palace.
On Wednesday (Jan. 11), Meek, Kevin Hart and others donated $7 million to Philadelphia area schools. Today, news broke that Pennsylvania Gov. Tom Wolf has pardoned Meek from his long-running 2008 legal case.
See Meek Mill's Tweets Shooting Down Rumors That He Threw Shade at Lori Harvey Below
See Every XXL Freshman Cover Since 2007
A look at every XXL Freshman cover since 2007.