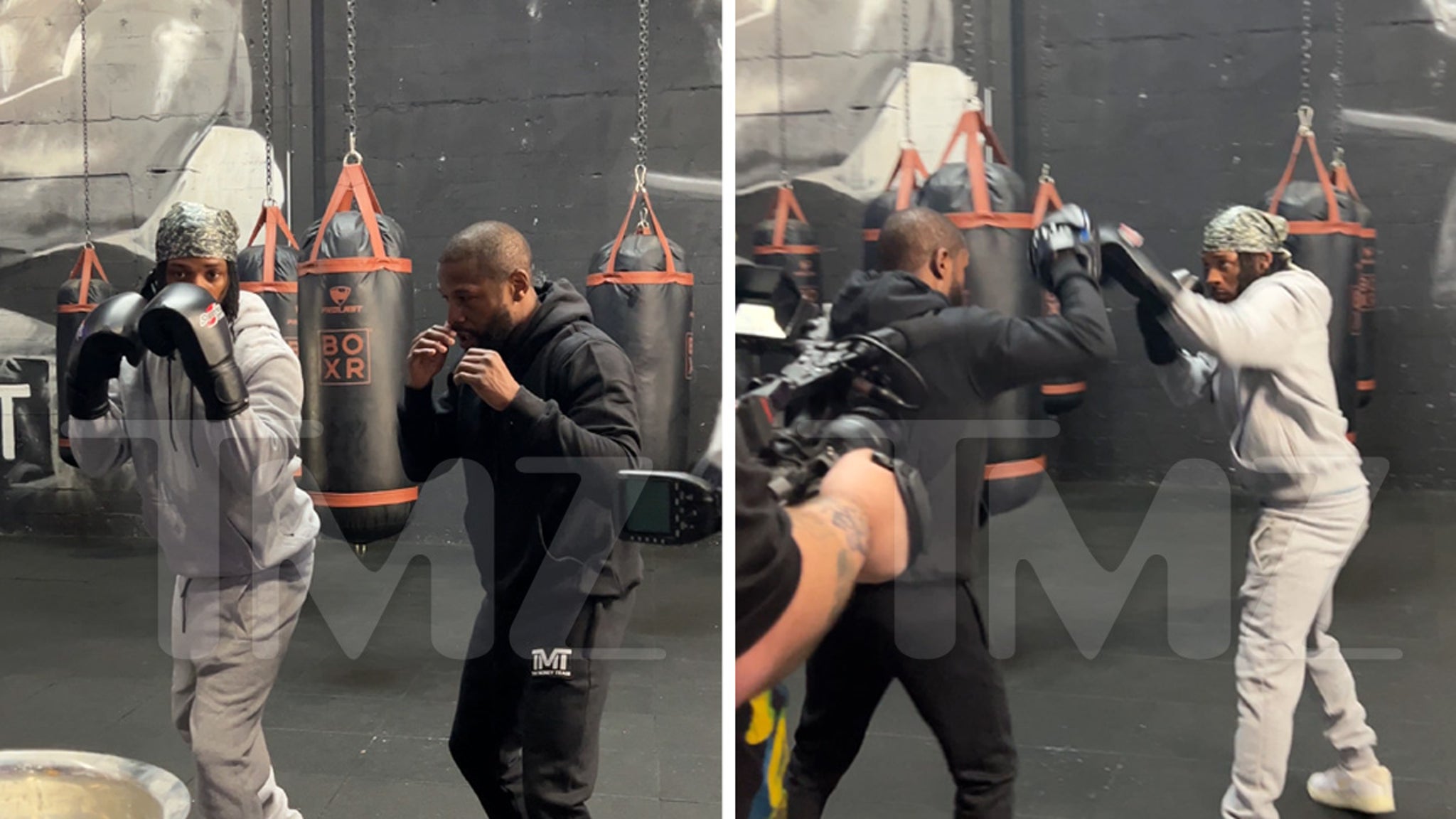 Floyd Mayweather made the most of his downtime cameoing in Armani White's new music video — he actually taught the Def Jam artist some of the tricks that kept him an undefeated champ!!!
TMZ Hip Hop got clips of Floyd showing Armani the ropes outside the ring at his TMT gym … where they'd been shooting the rapper's "GOATED" video. In between takes, Armani's face was all business while soaking up the 50-0 prizefighter's tips … which included some footwork pointers, lessons on the heavy bag and overall posture.
The real sweat poured when they switched to cardio training and Floyd calmly did 100 push-ups and showed off his ninja skills with the jump rope.
It wasn't all grind and grit, though. Armani showed Floyd "The GOATED shoulder" dance that's perfect for TikTok. The champ caught on right away, and his groove made co-directors Mikey D'Amico and Davey Robinson's final cut!!!
The animated visual also sports the lyrical contributions of Denzel Curry and will be featured on Armani's upcoming EP, which we hear is due out sometime early this year.
His breakout hit "Billie Eilish," graced the Billboard Hot 100 and crossed more than 40 billion streams. With Floyd in his corner for his next release, Armani's looking for another 'W.'