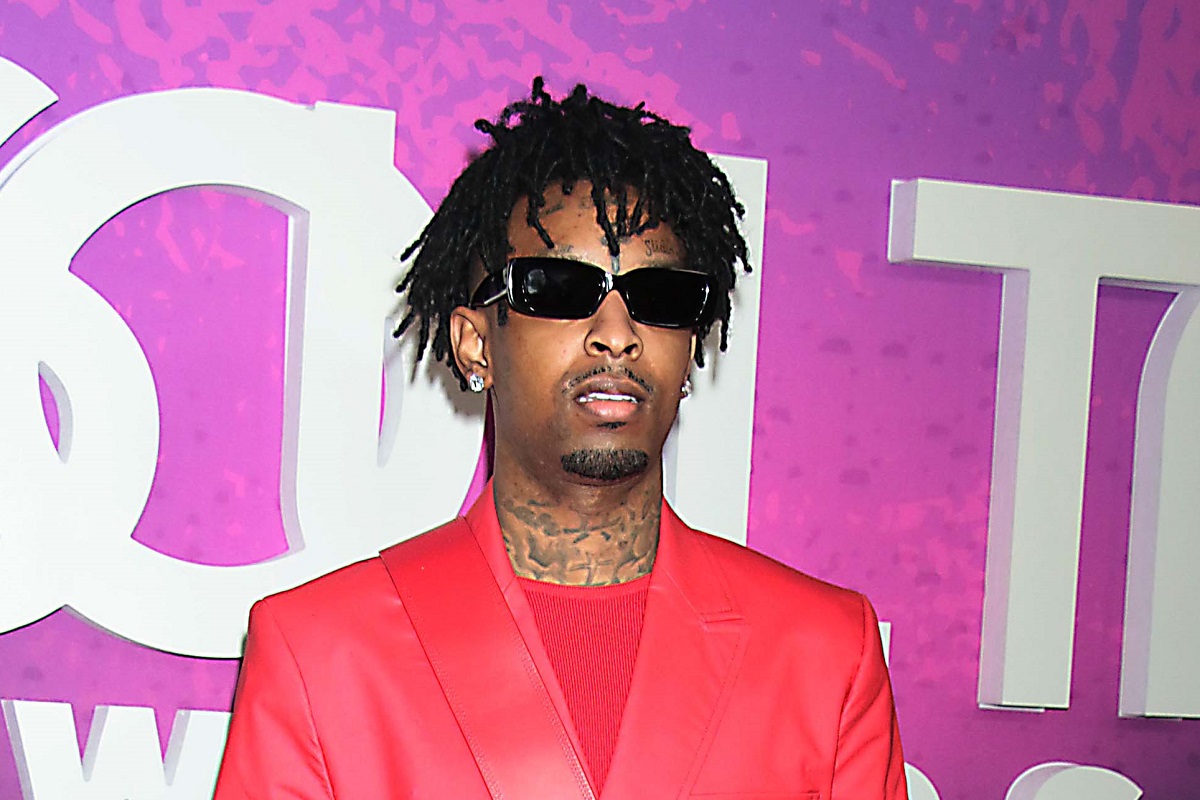 London-born, Atlanta-raised rapper 21 Savage was recently back on the Clubhouse app sharing his thoughts. Audio from a heated conversation involving Savage made its way to other social media sites.
Advertisement

In one clip, 21 Savage can be heard yelling at someone else in the Clubhouse room. It is not clear what sparked the verbal confrontation, but Savage blasted a particular individual while mentioning the city of Chicago.
"You waited for this moment your whole life, so you could argue with a n#### on Clubhouse," stated 21. "You keep letting all these Chicago n##### boost your head up like y'all n##### ain't dying in real life. Stop playing."
In addition, the discussion focused on what sounded like specific street violence directly involving people associated with 21 Savage. The Grammy winner did not hold back in recounting alleged incidents of murder.
"Every n#### that we beef with, n####, thirty of their n##### get smoked, and don't nothing happen to us! In real life, n####. This [is] real life, n####!" screamed 21 Savage.
The Slaughter Gang frontman continued, "Aye Cap, you from Chicago. I advise you to shut the f### up. Cause the n##### that I f### with up there spanking s###, so stop playing. Y'all ain't spanking nothing, n####!"
Before launching his career as a recording artist, 21 Savage (born Shéyaa Bin Abraham-Joseph) had run-ins with the law, including a felony drug conviction in October 2014. Federal authorities also detained the "No Heart" rhymer in 2019 for an immigration violation.
21 Savage's album discography now contains 2017's Issa Album and 2018's I Am > I Was. The 30-year-old southerner also teamed up with producer Metro Boomin for 2016's Savage Mode and 2020's Savage Mode II.
Additionally, 21 Savage joined forces with music superstar Drake for 2022's Her Loss collaborative studio LP. I Am > I Was, Savage Mode II, and Her Loss each peaked at #1 on the Billboard 200 chart.