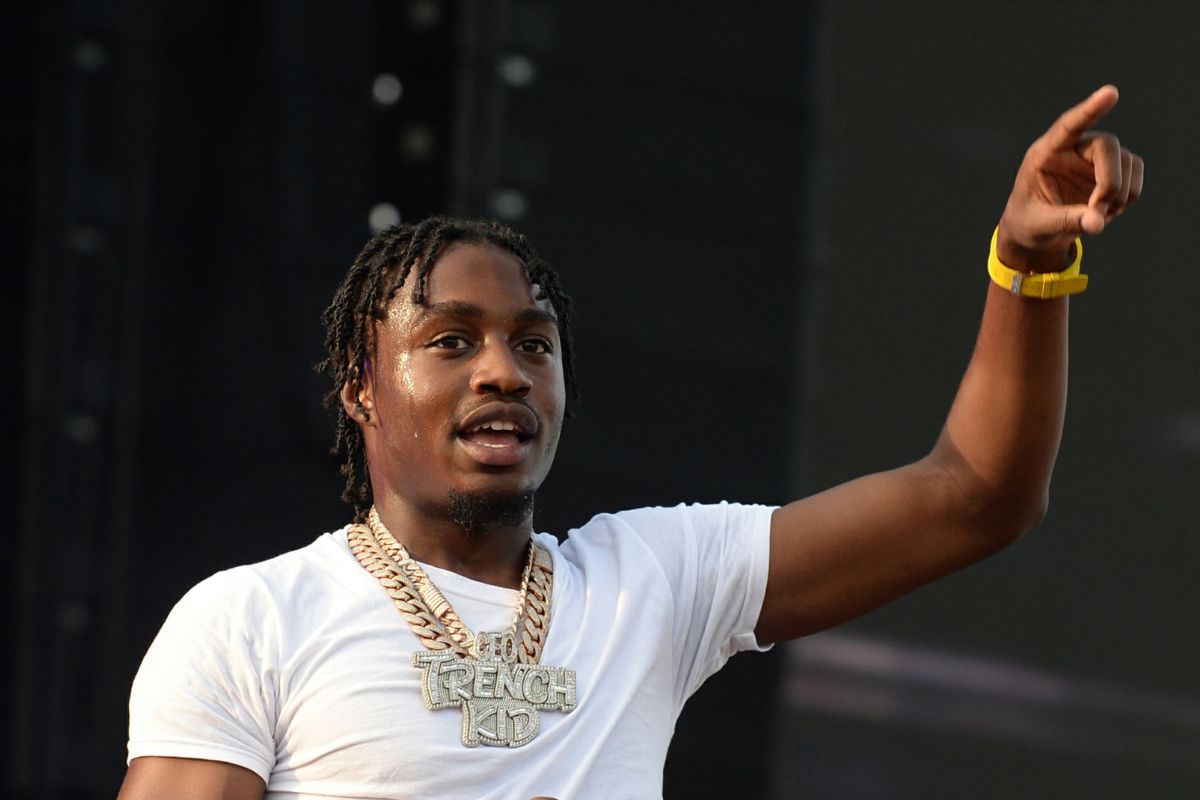 Lil Tjay was arrested in the Bronx on Monday for an alleged weapons violation, but his legal rep says cops shouldn't have searched him in the first place.  
Advertisement

The "Beat The Odds" hitmaker was with four friends when cops stopped the Cadillac Escalade they were riding in, reportedly over the SUV's tinted windows and missing front license plate. Lil Tjay was said to be en route to film a music video with fellow NYC rapper Ice Spice.  
According to a New York Post report, cops confiscated four guns during the traffic stop and arrested Lil Tjay and the four others inside the car with him. The Bronx-born rapper and two others from the vehicle were charged with criminal possession of a weapon. Sources say he was still in custody on Tuesday, waiting to go before a judge. 
However, according to his attorney, the search was not legal, and Lil Tjay should never have been arrested. Attorney Dawn Florio told TMZ Lil Tjay was just a passenger and not the driver of the vehicle. She also pointed out several others were inside the SUV with Lil Tjay. According to Florio, cops gave no reason for the search.  
Furthermore, she says the car was parked legally, and cops had no right to arrest the artist. Florio also claimed the gun the NYPD seized does not belong to Lil Tjay.  
The attorney believes authorities targeted Tjay, tipped off by the social media posts he and Ice Spice shared to promote the "Gangsta Boo" music video shoot.  
The "Munch" rapper also reportedly had her own run-in with the law on Monday, although she was not taken into custody. According to police records, Ice Spice was in a car with Markus Grisham, 34. He was arrested and charged with criminal possession of a weapon.