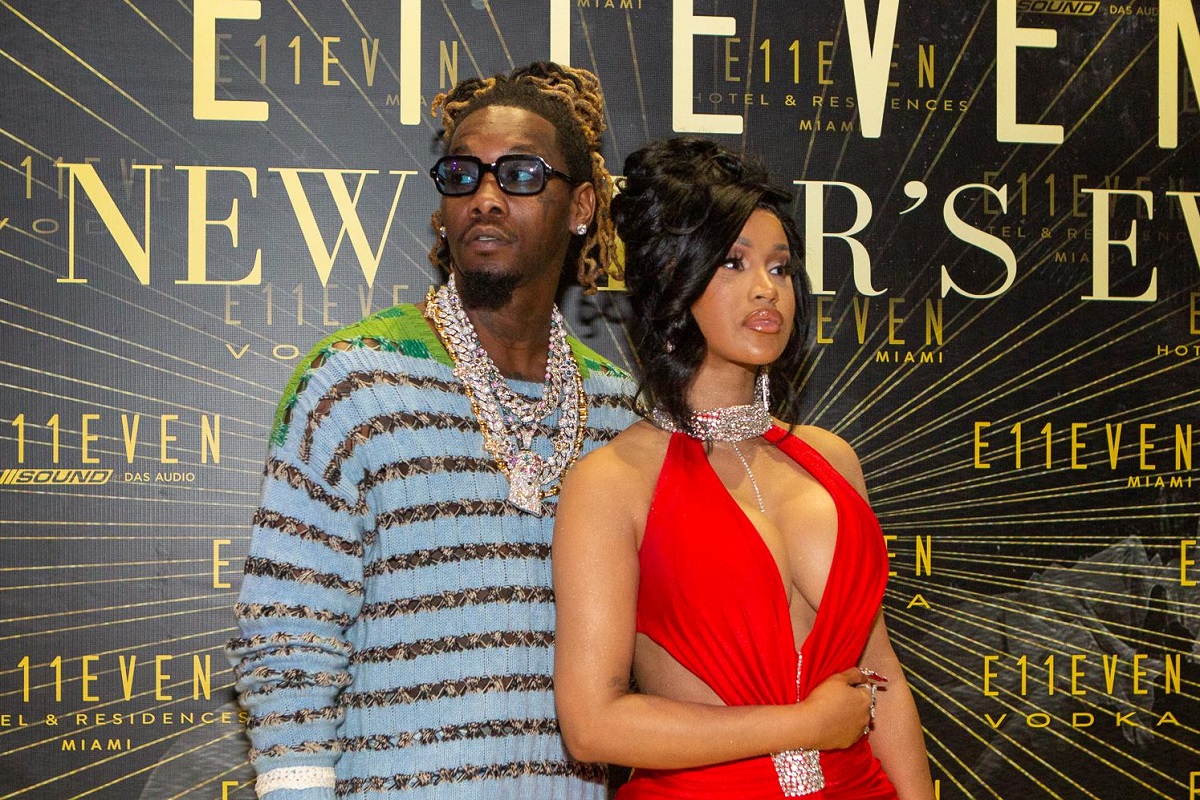 Married celebrity couple Cardi B and Offset have faced countless rumors about their relationship. For example, many people on the internet believed Offset had sex with fellow music star Saweetie.
Advertisement

The speculation about Offset cheating with Saweetie really went into overdrive after Saweetie's ex-boyfriend, Quavo, released a song titled "Messy." Offset and Quavo are two-thirds of the Atlanta-based rap group Migos.
Certain lyrics on "Messy" caused internet sleuths to assume Quavo was talking about Offset. Quavo rapped, "B#### f##### my dog behind my back, but I ain't stressing. You wanted the gang, you should've just said it, we would've blessed it."
It turns out Quavo likely wrote those bars about his Quality Control Music labelmate and "My Dawg" performer Lil Baby. In November 2021, Saweetie posted a photo of herself sitting on a man's lap. The unidentified person in question resembled Lil Baby.
Cardi B did not publicly address the drama surrounding Quavo, Saweetie, and her husband. However, media personality Jason Lee recently interviewed Cardi. The Jason Lee Show conversation included the Grammy winner finally discussing the alleged infidelity.
"I was quiet because one thing I'm gonna do, I'm gonna find out the truth. You know I was finding out that truth in and out," answered Cardi B. "If I entertain something that I know is not true on the internet, people be like, 'Oh, it is true, because you're addressing it.' But when I don't address it, it's true as well."
The "WAP" hitmaker continued, "So, I'm like, 'You know what? I'm just not gonna entertain the b#######.' Because if I entertain it, it's gonna keep going longer and longer. At the end of the day, I know what's going on in my house."