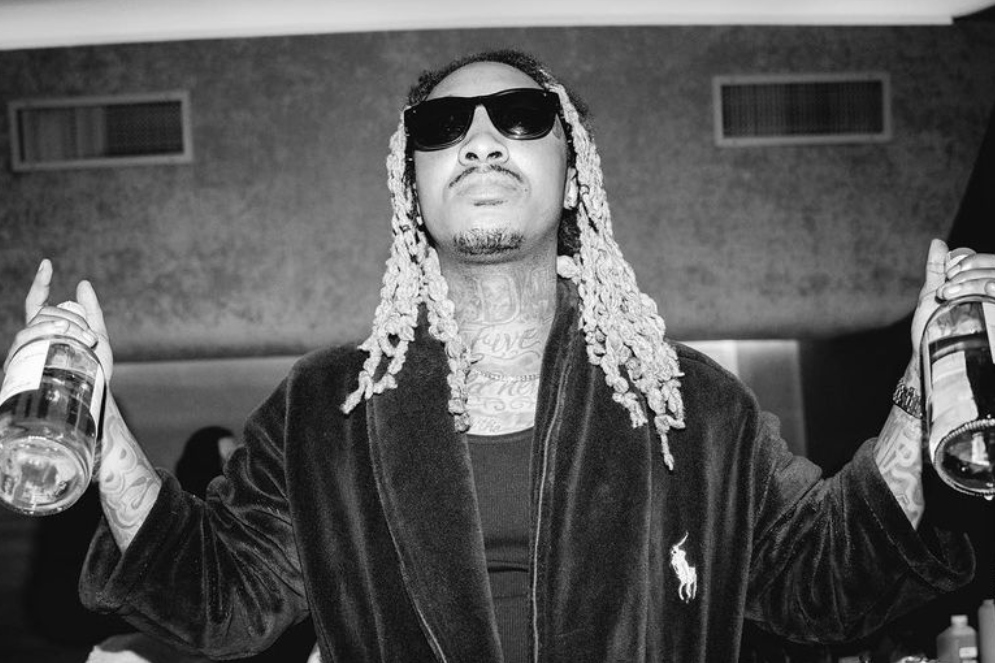 Los Angeles rapper Feezy Lebron has filed a $10 million civil rights tort claim. According to a statement obtained by AllHipHop, the law firms of Hadsell Stormer Renick & Dai LLP and Cohen Williams LLP are taking action against the L.A County Sheriff's Department and Sheriff's Deputy Justin Sabatine for threatening to shoot and kill Lebron. This serves as the first step to eventually suing both parties.
The incident took place in Gardena, California on New Year's Eve shortly before 6 p.m. local time and was caught on the officer's body cam. Feezy Lebron was sitting alone in his car in a public parking lot as he waited to meet a friend. Lebron, who was unarmed, was listening to music and talking to his fans on Instagram Live. L.A County deputies drove into the parking lot, shined a flashlight at Lebron's car and then pulled in front of it.
"One deputy opened the driver's side door, grabbed Lebron by the arm and attempted to pull him out of his car," the statement reads. "Moments later, a second deputy walked up to Lebron, pulled out a canister of pepper spray and said 'I'm just going to spray you.'"
Confused, Feezy Lebron asked, "For what?" That's when Deputy Sabatine unholstered his gun, pointed it at Lebron's chest and "repeatedly threatened to shoot him dead at point blank range." Lebron, sitting motionless with his hands raised in the air, stared at the barrel of the gun fearing for his life.
Sabatine threatened, "Move your hands from right there and you're done. You take off in this car, I'm gonna shoot you. I'm gonna make it super easy on you. You put this car in drive, you're getting one right to the chest. I don't care what you got. I don't care if you got b####### on you, but guess what bro, now you gotta deal with it. But if you pull some b####### you're gonna take one to the chest.'"
Feezy Lebron replied, "You're going to shoot me?" to which Sabatine said, "Absolutely. Absolutely." The deputies ultimately forced Lebron out of his car and handcuffed him. He was detained for approximately half an hour while they ransacked his car and personal belongings. The deputies finally released Lebron with a citation for a missing front license plate.
"Lebron has been completely traumatized by the incident and sought emergency care after the incident," the docs say. "He continues to suffer panic attacks, is unable to sleep, and is afraid to drive."
Lebron explains, "I wanted to spend New Year's Eve with my family. Instead I wound up in a life-or-death situation, my heart racing, in fear for my life, with a deputy sheriff pointing a gun at my chest and threatening to kill me. I want justice so that my son and young people today never have to feel the fear that I felt that night."
Attorney Reuven Cohen, Cohen Williams LLP, adds, "Deputy Sabatine's brazen actions here are shocking, and they are terrifying. They are not only unconstitutional, they are criminal. We are seeking justice for Mr. Lebron through civil litigation, and we are asking both state and federal prosecutors to criminally investigate and prosecute Deputy Sabatine. The County of Los Angeles continues to prove its abject inability—if not unwillingness—to protect the people of Los Angeles from the Los Angeles Sheriff's Department."
The Los Angeles Sheriff's Department released a statement shortly after the incident that read: "While the department does not make statements related to ongoing investigations, Sheriff Luna has made it clear that he expects department personnel to treat all members of the public with dignity and respect, and that personnel who do not uphold our training standards will be held accountable.
"In the interest of transparency with our community, the Sheriff's Department is releasing body-worn camera video from the incident."