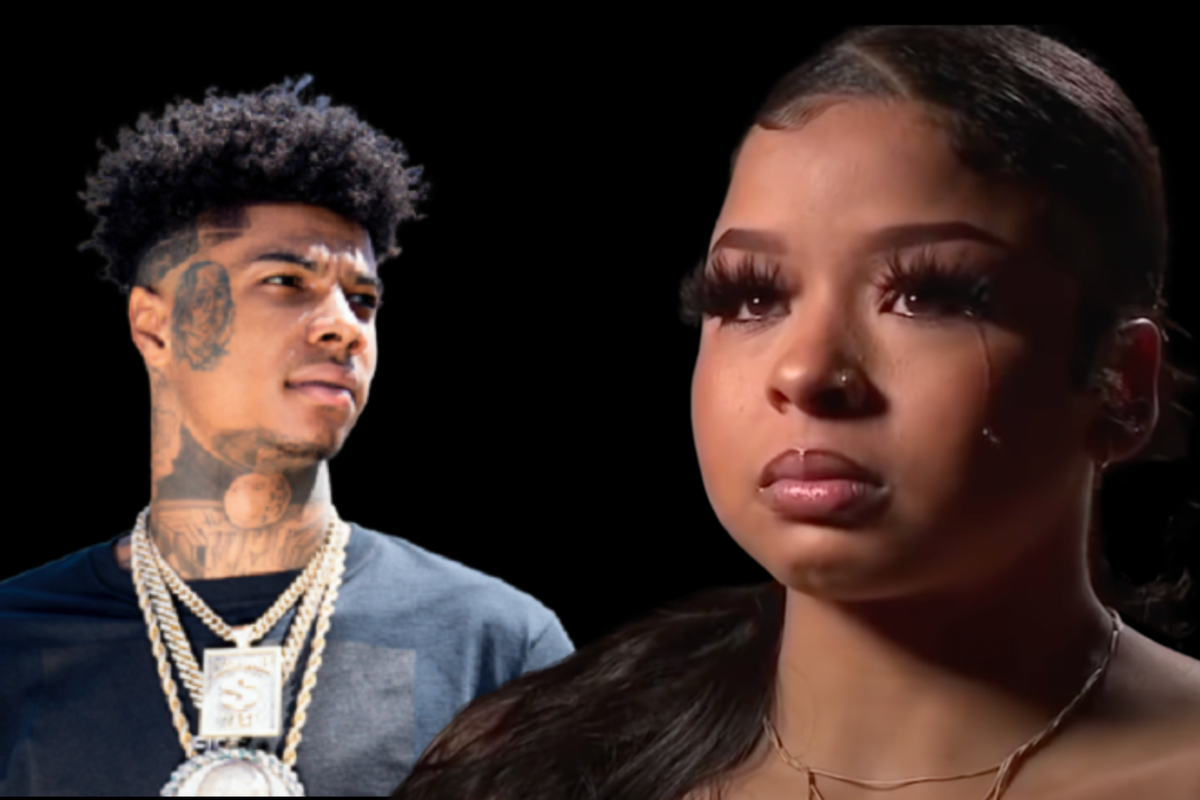 Chrisean Rock went viral on Thursday after a clip of her being physically removed from an interview surfaced online. 
Advertisement

The footage was from her appearance on the No Jumper podcast with her boyfriend, Blueface. The clip begins with Blue directing somebody to take Rock outside while she can be heard yelling off-camera. The camera then pans to Rock who can be seen sitting on the floor while a security guard explains he's got to take her out of the studio.  
A few moments later, Blueface returns into view as the security guard picks Chrisean up by the waist to take her out of the building. The Baddies South star doesn't make it easy for security, thrashing her arms and legs while shouting, resisting the attempt to remove her. On her way out, she kicks a wall-mounted TV before kicking at walls and holding on to the doorframe, fighting the attempt to remove her.  Check out the clip below and watch the interview at the end of the page.
"That Interview Really Triggered Me"
Hours after her meltdown went viral, Chrisean Rock took to Instagram with a lengthy post explaining what happened before she kicked off.  
According to the troubled reality TV starlet, Blueface asked them to remove her from the interview when she contradicted his account of a recent incident where she attacked him with a glass. She claims the "Thotiana" hitmaker did something to her first and she responded by hitting him with a glass.  
"One thing about me I'll be ok if I started this altercation physically," she wrote. "But this time he should have said next question instead of talking bout a situation n we both knew what happened I didn't feel like anybody had my back I felt I had to really say what happened because that interview really triggered me bro."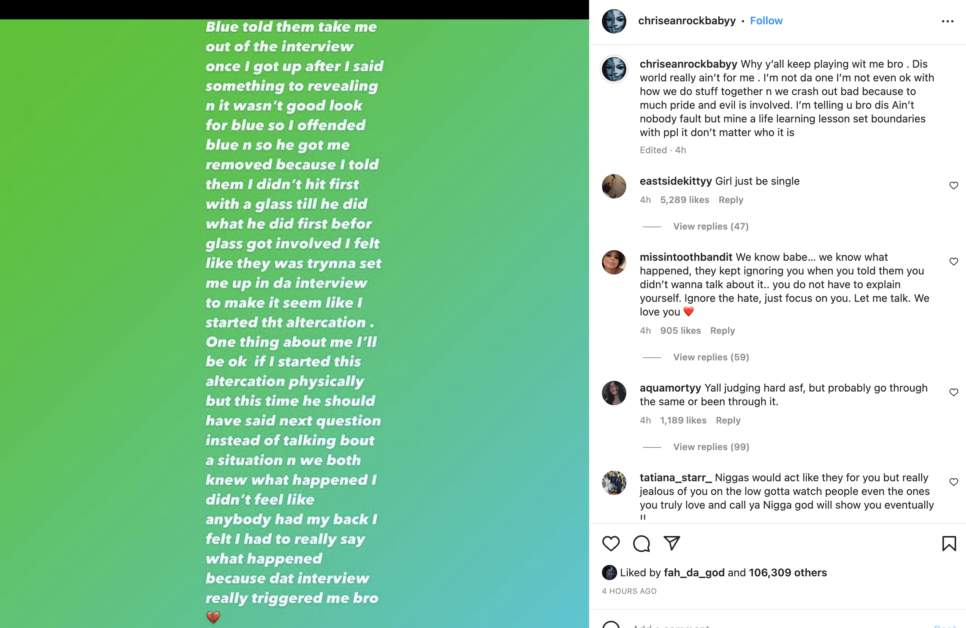 Blueface Says "Her Mentality Is Her Problem"
The young couple trended on Twitter all week, with fans sharing clips from their Crazy in Love reality show. Chrisean and Blueface have also been beefing online after Blue tweeted about his son's mother being his ideal woman and later questioning Rock's loyalty over her refusal to fight her family members for him. 
The Cali native returned to social media to address fans' concerns that excessive drinking caused Rock's outburst.  
"Alcohol isn't her problem her mentality is her problem," Blue tweeted. "All you people on here making excuses for a lack of self control an irrational behavior is contributing to the problem #accountability."