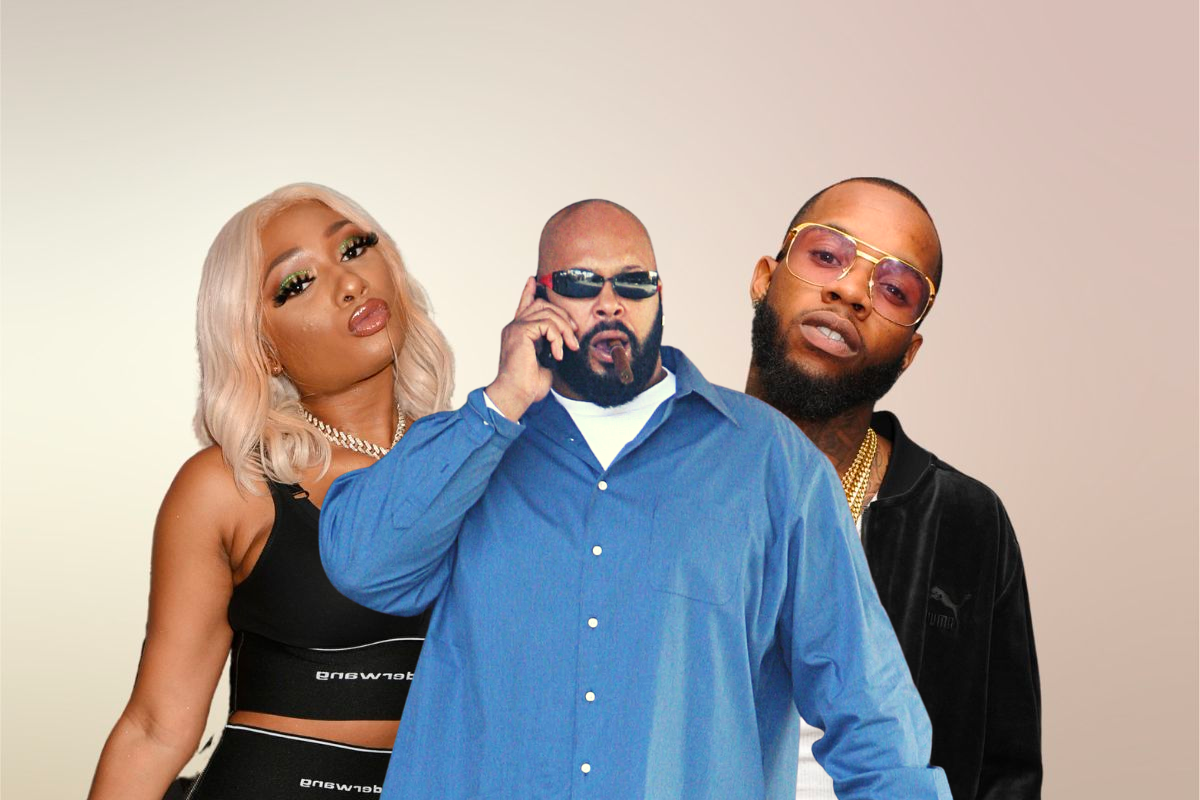 Suge Knight revealed he identifies with both Megan Thee Stallion and Tory Lanez in a new jailhouse call. 
Advertisement

The former Death Row Records head, Marion "Suge" Knight, offered his thoughts on the case after Tory Lanez hired his former lawyer, David Kenner. Reports suggested Kenner represented Suge in his hit-and-run manslaughter case from 2018. However, that was not the case.  
"If they'd have let me use David Kenner, I wouldn't be having this conversation from prison with you," Suge Knight told Rolling Stone. Kenner was barred from returning to Suge's case after initially stepping down for personal reasons. 
In a recent call from the Richard J. Donovan prison in San Diego County, Suge Knight revealed he followed Tory Lanez's trial and can relate to Megan Thee Stallion.  
"I understand what Megan goes through because when Tupac and I got shot in Vegas… I got a fragment and a bullet an inch to my skull today. They didn't remove it because they said if it went another inch I'd have been a vegetable or dead… So I know what it's like when people say, 'You didn't get shot, this didn't happen, she's lying.' They accused me of stuff (too)," Suge explained. 
However, he also identifies with Tory Lanez and understands the rapper/singer wanting a new trial based on misguided legal advice.  
"If he's guilty, that's one thing. But if he didn't have the right person representing him to get a fair shake, that another thing," Suge continued. He also spoke on what Tory Lanez is likely experiencing behind bars while awaiting sentencing later this month.  
Suge Knight On The Conditions Tory Lanez Likely Faces In County Jail
"Right now, Tory is probably going through [the] worst days of life, because the county jail [is] so horrible and dirty," he added. "The food is garbage, the cell is freezing, it's dirty and nasty. You could be sitting in your bed at night, and a rat might run across your chest, or it might bite you, roaches is all over your bed." 
A "well-placed source" told Rolling Stone that Tory Lanez regrets not testifying in his defense during the trial. According to the source, Tory wanted to testify but was dissuaded by his trial lawyer, George Mgdesyan. 
Tory faces up to 22 years in prison and deportation back to Canada when he is sentenced next month.