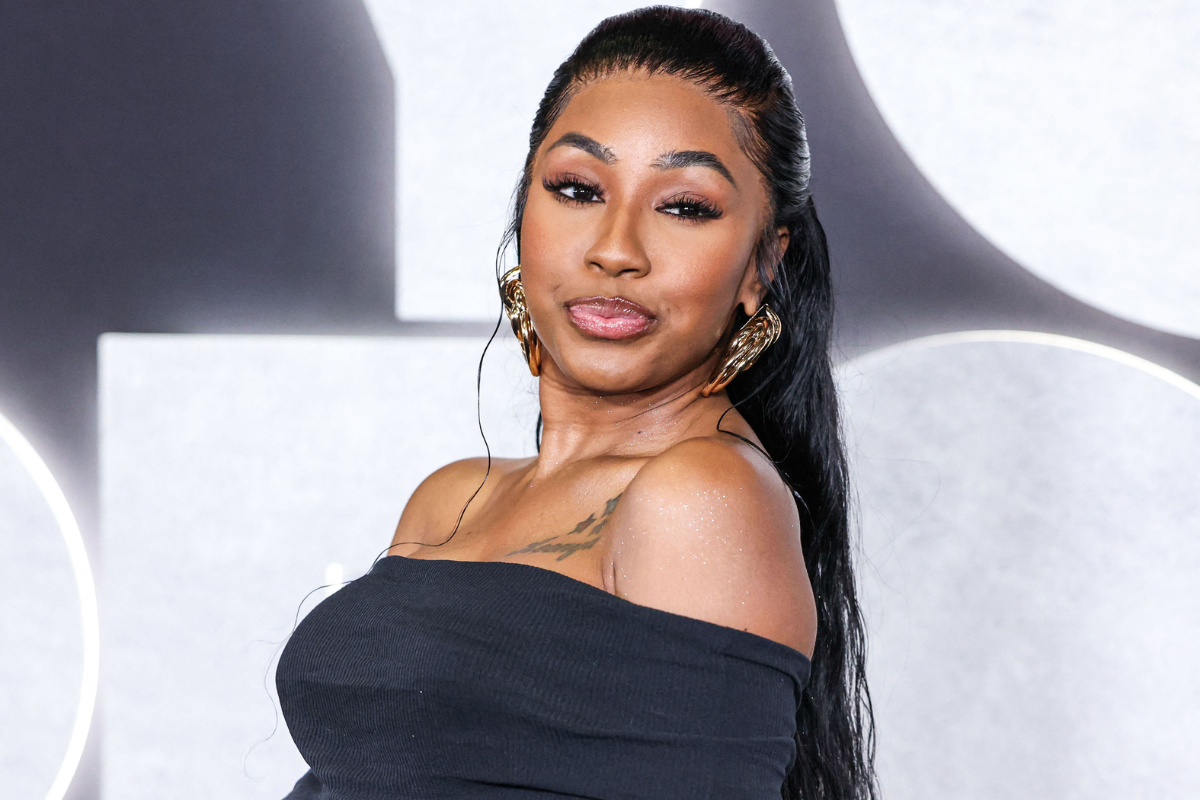 Yung Miami is usually the one grilling her guests on her Caresha Please talk show, asking the tough questions and getting the wildest answers out of her guests. 
Advertisement

However, the City Girl placed herself firmly in the hot set during the latest episode featuring Miami, FL, rapper Trina. The ladies began playing Yung Miami's new X-rated drinking game, Resha Roulette, and she did not hold back.  
The game requires players to take a card from a deck and read out the adult scenario written on each. The contestants then take a shot if the situation applies to them.  
After taking her card, Young Miami admitted she enjoyed being urinated on by her partner.  
"Damn why I pick this one? I can't say it," Yung Miami exclaimed as she bent over with laughter. "You got to," Trina replied. 
"It says take a shot if you like golden showers. I Do," the City Girl added. "Golden showers? Trina questioned. "Meaning when the guy pees on you. Pee on you everywhere, you like it?" 
Miami nodded in agreement before adding, "I just like it. I don't know, it just do something to me." 
Trina called her "Freak of the week," as Young Miami readied her shot.  Check out the clip below. 
Yung Miami launched her adult game Resha Roulette in December with a video of playing the game with friends.  
"It's for anyone that's 21 or older. If you not 21, don't play the game. Don't play with your mama. Don't play with your man," Caresha advised. However, it turns out Miami's not following her own advice. She admitted that she played it with the man in her life, presumably "Papi," her nickname for Diddy.