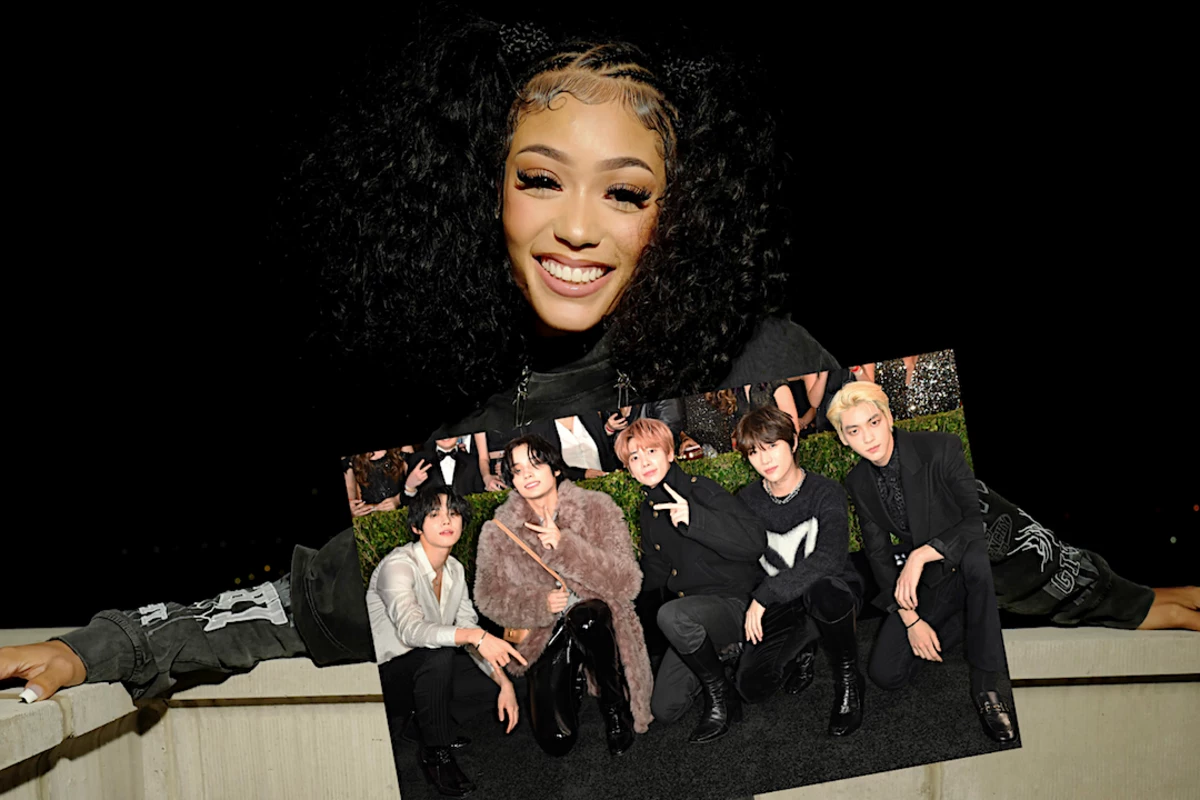 Coi Leray is expanding her audience reach with a new collaboration with the K-Pop band Tomorrow X Together (or TXT). The young rapper is featured on TXT's new song "Happy Fools."
On Thursday (Jan. 19), TXT's label BigHit Music unveiled the tracklist for the group's upcoming EP, The Name Chapter: Temptation, which includes five tracks and among them is the Coi Leray-assisted "Happy Fools." The song is produced by Slow Rabbit and gives credit to Coi, as well.
After the unveiling, the 2021 XXL Awards nominee hopped on her Twitter account to confirm that she will appear on TXT's EP, which hits digital streaming platforms on Jan. 27. In a tweet, Coi shared photos of herself rocking a TXT shirt and showing love to the K-Pop group. "I love @TXT_bighit @TXT_members," the "Wasted" rhymer wrote.
On Friday (Jan. 20), TXT member Yeonjun returned the love on the band's Twitter page posting a video of himself with a photo of Coi Leray on his shirt and adding heart-beating special effects to emphasize the love.
Coi Leray added more photos and videos of TXT on her Instagram account as well.
Coi Leray is doing big things in the music and fashion world. Currently, the 25-year-old rapper has a viral hit with "Players," which samples Grandmaster Flash and the Furious Five's classic song "The Message." There's also an extemely popular DJ Saige remix that mashes up Busta Rhymes' 1997 club hit "Put Your Hands Where My Eyes Could See" with "Players." On the song, Coi delivers a playful, girl-power message that is relatively straightforward: "Girls is players, too."
Watch Coi Leray's "Players" (DJ Smallz 732 – Jersey Club Remix) Music Video Below
Listen to Coi Leray's "Players" (DJ Saige Remix) Below
See How Much It Costs for a Verse From Your Favorite Rapper
Any guesses on dollar amounts before you look?