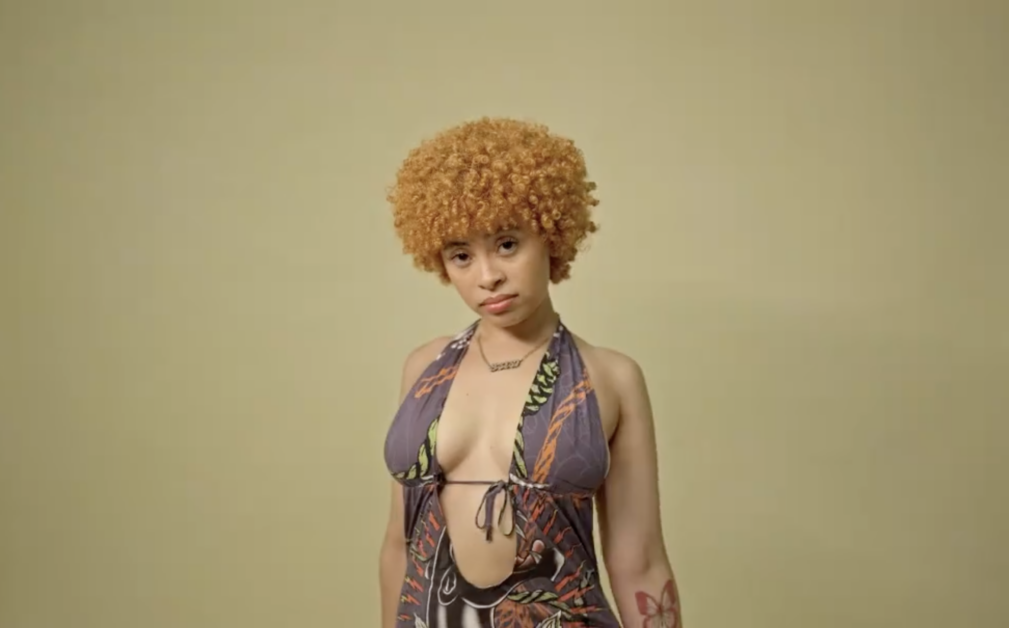 Both Ice Spice and Lil Tjay have been in the news in recent days. New York City police officers arrested Tjay on January 16 as the Bronx native was on his way to shoot a music video with Ice Spice.
Advertisement

Earlier this week, authorities released Lil Tjay on bail for his gun charge. Meanwhile, Ice Spice released her 6-track Like..? EP today (January 20). Like..? hosts the "Gangsta Boo" single featuring Tjay.
Ebro Darden caught up with Ice Spice to discuss her new collaboration for Apple Music 1's New Music Radio. The 23-year-old Bronx-bred rapper shouted out the late Lola "Gangsta Boo" Mitchell.
"So Gangsta Boo's fire. RIP Gangsta Boo, too. Feel me?" Spice told Ebro Darden during their interview. The Three 6 Mafia member passed away on January 1 at the age of 43.
Ice Spice also explained why she chose Lil Tjay as a guest feature for her "Gangsta Boo" record. Apparently, the two East Coast representatives built a personal relationship throughout 2022.
"I made the song, and then I was just thinking who I would hear on it really. But I wanted it to be a real genuine collab," said Spice. "We've been friends since last year, so I was just like, 'Yeah, who better than him?'"
The 10K Projects/Capitol Records recording artist continued, "We're both from the Bronx. I made the song before she passed. Right before, actually. So, yeah. That was a really sad, very exact coincidence."
Additionally, Ice Spice's Like..? contains the "Munch (Feelin' U)" and "Bikini Bottom" tracks. After dropping last August, "Munch (Feelin' U)" became a viral hit for the Hip Hop newcomer on social media platforms.