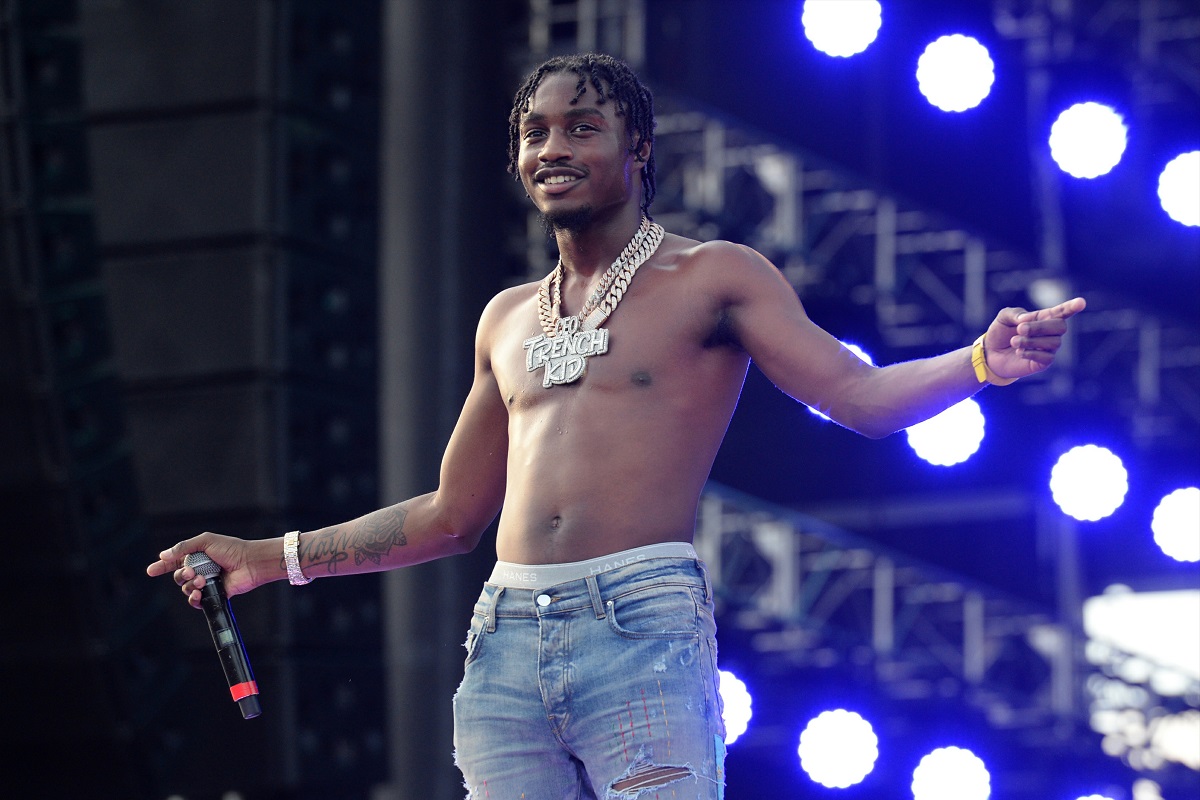 Lil Tjay shared a new music video just a day after being released from Rikers island following his arrest on gun charges. 
Advertisement

The Bronx-bred rapper announced the surprise single "Clutchin My Strap" via social media on Friday (Jan. 20), sharing a clip from the new song.  
The visuals feature footage of his arrest in the Bronx on Monday while en route to a music video shoot with Ice Spice. Lil Tjay is seen being taken away in handcuffs as cops arrest him. Other shots in the JLShotThat-directed music video include the rapper getting busy in the studio and performing in front of his fans.  
The video is yet to hit streaming platforms but, in the meantime, watch the "Clutchin My Strap" video below.  
Lil Tjay was due to link up with fellow Bronx rapper Ice Spice to film the "Gangsta Boo" visuals when he was busted earlier this week. Although they never got to film the visuals before his arrest, fans can now enjoy the single. The rising star rapper shared her six-song EP Like…? on Friday. Stream it at the end of the page. 
The 21-year-old rapper was apprehended alongside four others this week after the NYPD discovered four loaded and unlicensed guns during a traffic stop. Authorities charged Lil Tjay and two others from the vehicle with criminal possession of a weapon.  
Lil Tjay appeared in Bronx Criminal Court on Wednesday and released on a $30K cash bail and $90K bond. 
"N##### really just had me on the island smh ?????" he tweeted on Friday after releasing his new video. 
Ice Spice, Lil TJay – Gangsta Boo