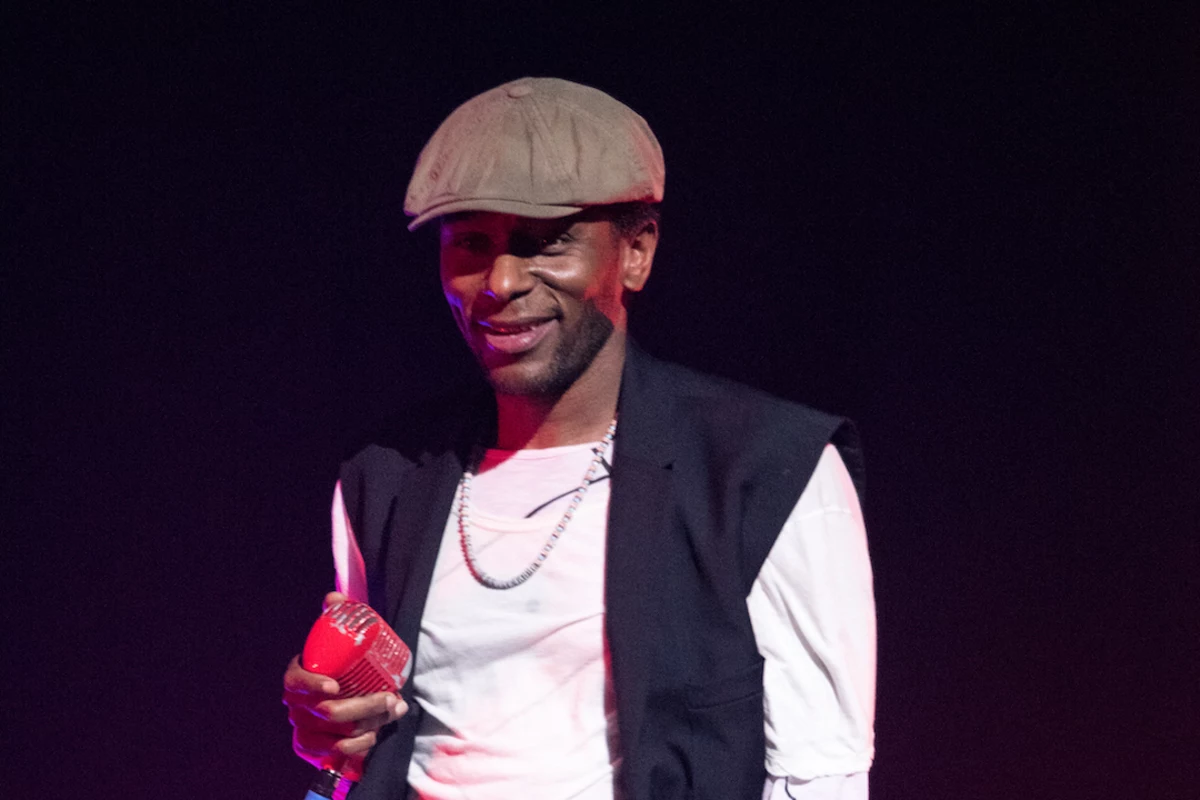 XXL celebrates 50 years of hip-hop with this moment:
Jan. 20, 2016: On this day in 2016, Yasiin Bey, formally known as Mos Def, announced his retirement from the rap game.
Yasiin Bey announced he was hanging up the microphone for good via satellite call from South Africa. The Brooklyn, N.Y.-born rhymer had been arrested and detained in the country earlier in 2016, for attempting to use an invalid passport to leave. It was Bey's old friend, Kanye West, who put the call from Bey on SoundCloud and directed fans to listen to it. In the 10-minute audio clip, which sounds like Bey is speaking through a telephone, he seemed disgruntled but composed.
"At this present time, I am currently in Cape Town, South Africa and I am being prevented from leaving unjustly, unlawfully and without any logical reason," he started before going on to say that the document he presented does not give the South African officials the right to hold him.
"Related but not directly related to this," Bey continued, "I'm retiring from the music recording industry as it is currently assembled today. And also from Hollywood, effectively immediately. I will be releasing my final album this year and that's that."
As the news of Bey's retirement began to ripple throughout the internet, many naysayers believed this was a way for the elusive rapper to solicit attention to his detained status in South Africa. But when he was released from detainment, Bey still asserted that he was retiring.
In December of 2016, Bey dropped what he said was his last album. It was a collaborative project between himself and Ferrari Sheppard titled Dec. 99th, which arrived on Dec. 21, 2016 via Tidal.
At the time, Bey also mentioned he would be dropping two more albums, Negus in Natural Person and As Promised with Mannie Fresh. When Bey would finally wrap it up, he didn't plan on disappearing completely. In fact, he actually broke his rapping fast when he collaborated on experimental rap group Buy Muy Drugs' song, "Buy My App," in the fall of 2017.
During that same period of time, Gorillaz brought him out onstage to perform their collab, "Stylo," off their 2009 album, Plastic Beach. On Sept. 10, 2017, he delivered a "farewell" performance at the One Musicfest in Atlanta.
Then, on Feb. 12, 2018, Bey stood on stage during a Madlib set and hinted that he's working on a new Black Star project.
Four years later, on May 3, 2022, Yasiin Bey and Talib Kweli finally delivered on their promise and dropped their long-awaited Madlib-produced album, titled No Fear of Time, exclusively on Luminary podcast network.
Revisit Yasiin Bey's Retirement Speech via SoundCloud Below
See Rappers Who Said They Were Retiring During Their Career