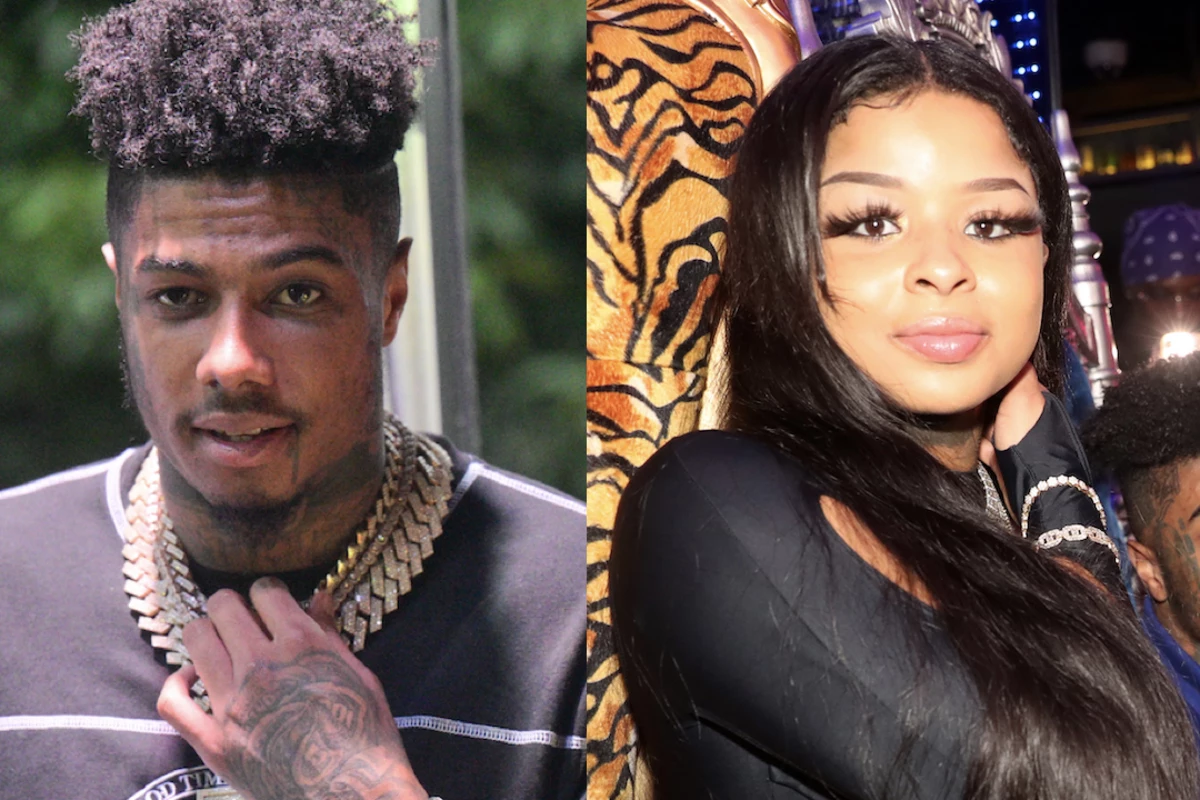 Chrisean Rock has announced that she is pregnant just hours after Blueface formally announced they have broken up. However, Blue claims he's not the father.
On Friday (Jan. 20), Chrisean Rock jumped on her Instagram Story to reveal that she is pregnant just hours after Blueface announced on his Twitter page that he and Rock are "officially done." Additionally, Blue added that he may not be the father of Chrisean's child.
"Rock has had encounters with 10 different men in the last year until I see DNA test then it's not mine," he tweeted. "To answer y'all questions yes me an rock are officially done it's strictly business I tried it an clearly it wasn't giving before she announces…she's pregnant with somebody else's child not mine [hands prayer emoji]."
"I know I know y'all thought she was all about me…me too lol but the facts are facts being my BM would be a blessing," the "Thotiana" rapper added.
Despite Blueface's claims, Chrisean is adamant that the California rhymer is the father of her baby.
"So what happens wen you eat all ya evil words…I haven't sexually been active with no one but u n plus there's can a DNA test," she wrote. "[And] ion need yo money I got my own I don't need a baby Daddy I'm just having this child because I don't want to keep aborting."
"We broke up before knowing I was pregnant," she added. "I still ain't do nothing sexually with any dude. I'll be a dumb [expletive] if I didn't know for certain."
In response, Blueface insists that the child is not his. "She must be currently drinking while pregnant that's a red flag [red flag emoji]…It's not a Blueface baby [tears of joy emoji]," he tweeted. "Lord please…in the name of Jesus."
Their tumultuous relationship drama comes after a week of fighting between the Crazy in Love reality TV couple. Last week, the pair traded shots on Twitter over Chrisean's unwillingness to fight against her own family for Blueface. Then, Chrisean gets thrown out during an interview with No Jumper's Sharp Tank podcast.
Watch Chrisean Rock Explain About Her Pregnancy and Her Break Up With Blueface Below
See Rappers Who Have A Lot of Kids