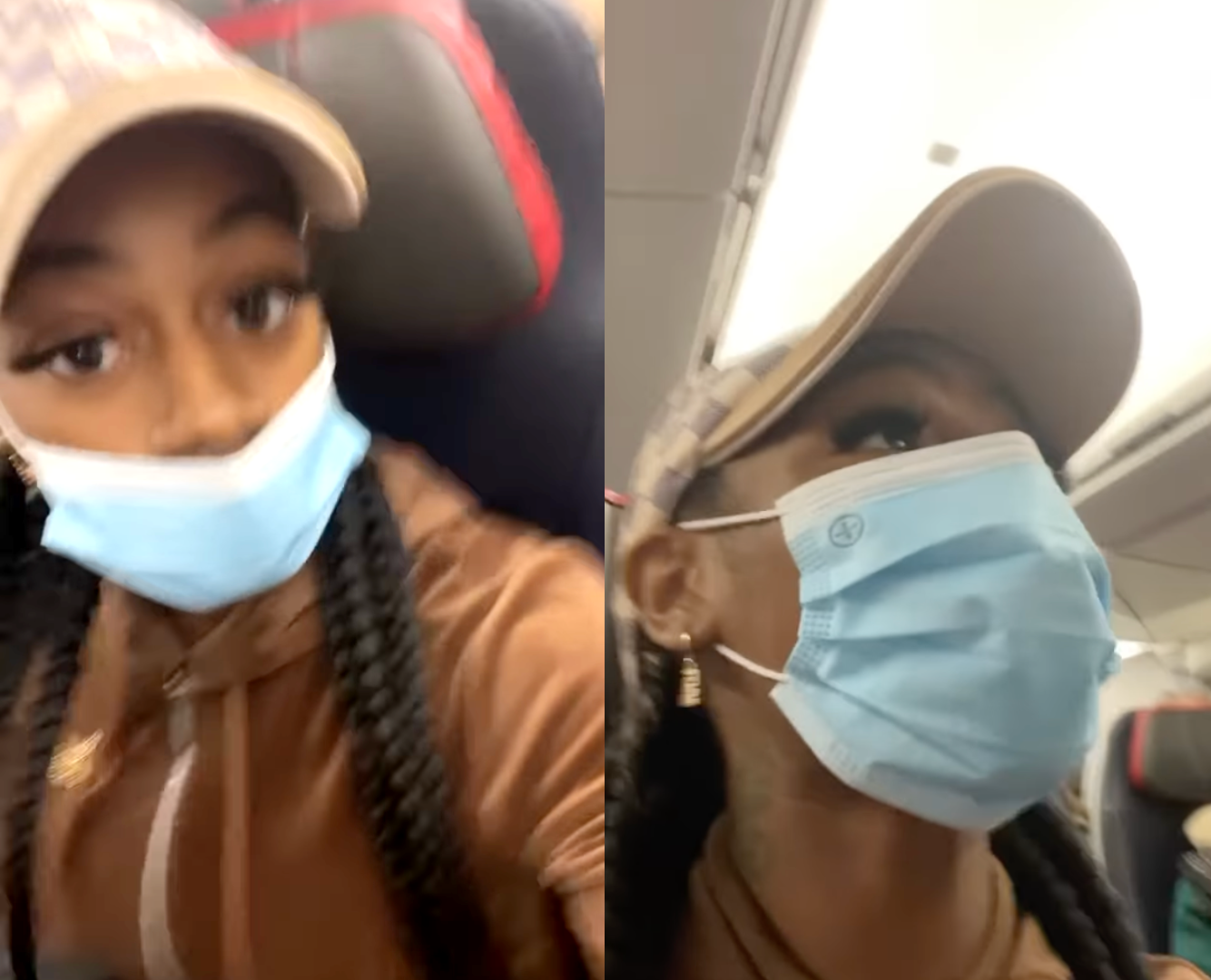 Earlier this week, AllHipHop.com reported that platinum recording artist Talib Kweli was in an altercation with one of the top airlines in the country. Now, one of the fastest women in the world, Sha'Carri Richardson has a very similar experience, which includes making people deboard the plane.
Advertisement

The 22-year-old took to social media to detail everything.
"Tell me if I'll be wrong to pursue legal actions against the airline @americanair not only did the man threaten me but also an innocent bystander who simply just wanted a picture with me," she wrote in the caption on Instagram. "In the beginning of the video, you can hear a Caucasian male state that he doesn't give a f as a man that male flight attendant is intimidating a woman. Also, the captain not doing anything to help the situation and this flight attendant has the applause when I exited the plane when I'm pretty serious the disrespect I received would not have happened if I was a one of them."
The runner continued, "One of them even stated good luck with your ban ( I see he took the time to do some research but not stand up for what's right) soooo @americanair this flight attendant name was John and he refused to state his last name. However, him and the lady y'all see standing next to him looked me up ????also if I see videos posted from this flight, watch."
The Olympic athlete posted the actual video of the central altercation where the attendant popped into her video and shared that he was invading her privacy.
She had other witnesses noting that the man was being rude to her.
In her comments, Emmitt Williams said, "For the men on that plane to not stick up for her y'all LAME AF??I wouldn't stood up for my queen."
Richardson is now asking people to tag American Airlines and report this harassment, saying, "If I can help just one person not have to deal with a situation like this with an individual like this, I'll take the heat."