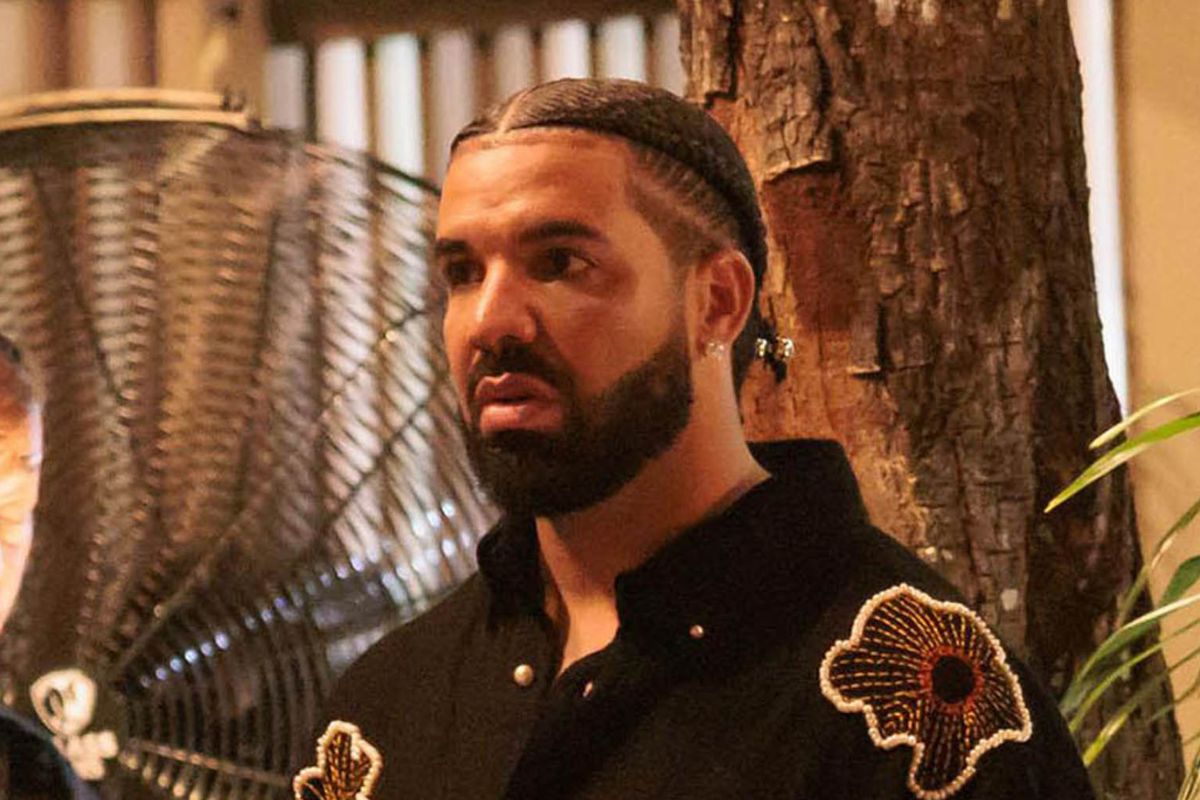 Drake returned to the Apollo Theatre on Sunday for the second night of his highly anticipated shows at the legendary Harlem venue. 
Fans had a long wait for the shows, which were originally scheduled for the end of last year. The OVO boss postponed his first scheduled performance in November following the death of Takeoff. A further delay came in December when Drake pushed back the event due to production issues. 
After a successful first night on Saturday, where the OVO boss journeyed through his career hits, he briefly halted the show on night two following a fan mishap. 
Footage from a fan in the audience shows someone falling from the balcony into the crowd below. While Drake appeared not to react initially, seemingly unaware of the fan's accident, he did pause the show. 
"Just got to make sure somebody's okay," Drizzy told the crowd after 21 Savage appeared alongside him. The Her Loss collaborators exited the stage but reportedly resumed the performance shortly after. The extent of the fan's injuries is unknown at this time.  
Drake Reflects On His Career
The opening night at the iconic venue saw Drake bring out some special guests. 21 Savage made his first appearance of the weekend, and The Diplomats also joined Drake for a set including "We Fly High (Ballin)." 
"I wanted to make this a show about gratitude," Drake said. "This was a little story that we put together, my deep love for my family, for my dear friends and for each and every one of you that have been supporting me for a long time. We don't need to say how long, it's gonna make it sound like we're all getting old.  
"I wanted to express how deeply grateful we are to be in this position. I've done a lot of reflecting the last few years, really realizing the type of lightning strike that this run has been. And it's really got kind of something to do with me, but it's got everything to do with us, because I just feel like we've been relating to each other for so long."