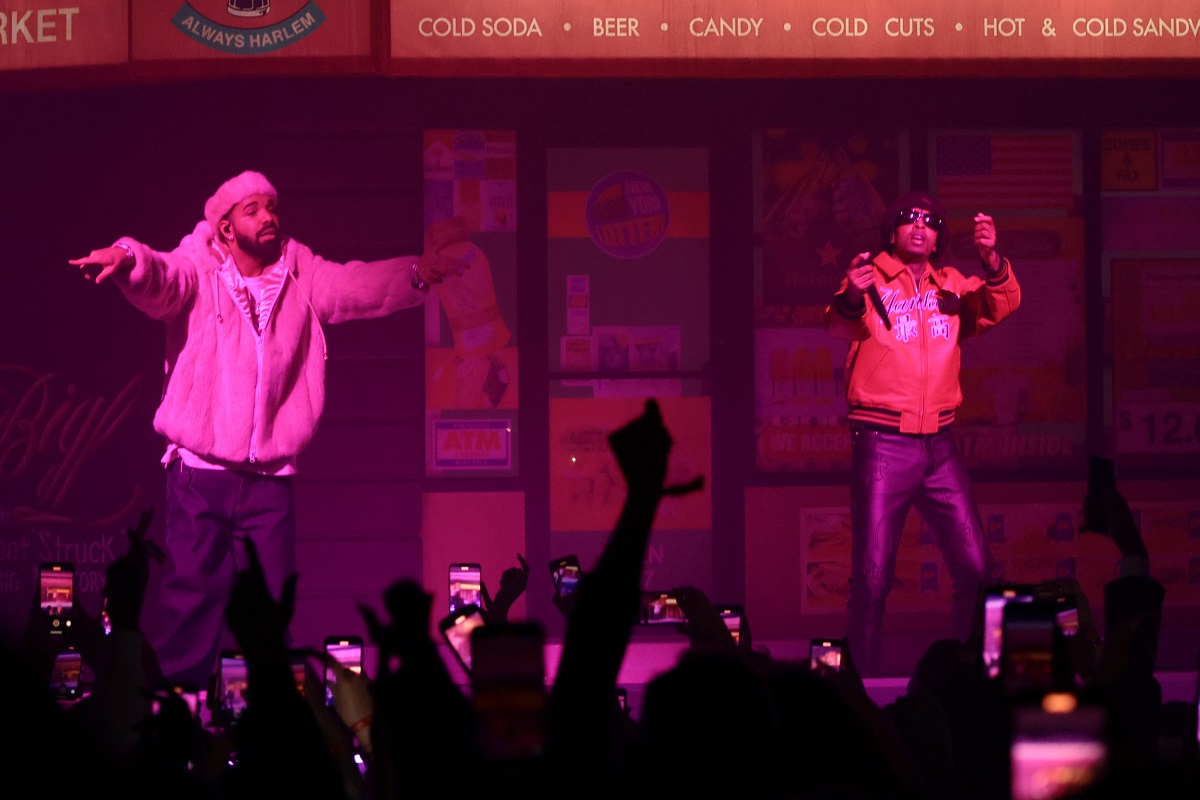 The chart-topping Her Loss by Drake and 21 Savage arrived on DSPs in November 2022. Fans across the country could get to see the two rappers perform tracks off that joint album later this year.
Advertisement

Drake presented his special concert event at New York City's Apollo Theater over the weekend. The Canadian hitmaker brought out 21 Savage to run through a few Her Loss songs.
At one point, Drake let the NYC crowd know that they may have the chance to see him and 21 Savage together on stage again in the near future. Drizzy teased a summer tour with the Atlanta-bred rhymer.
"If you guys enjoyed that experience, feel free to come see me and my brother this summer," Drake told the cheering crowd inside the Apollo. There were already rumors of a tour taking place.
Drake and 21 Savage's Her Loss debuted at #1 on the Billboard 200 album chart with 404,000 first-week units. The collaborative studio LP hosts the Billboard Hot 100 Top 10 single "Rich Flex."
Her Loss became 21 Savage's third No. 1 on the Billboard 200. He also led the weekly chart with 2018's I Am > I Was and 2020's Savage Mode II with Metro Boomin. Additionally, 21 released Without Warning with Metro Boomin and Offset in 2017.
Drake has twelve Number Ones in his discography, including the solo project Honestly, Nevermind which also dropped in 2022. In addition, the OVO boss hinted at another body of work possibly being in the works.
"I've thought about a bunch of things in life, but at this moment in time none of those things are stopping [me from] making music for you, so I'll be here for you for a little bit at least," said Drake at his Apollo show.
The former Degrassi: The Next Generation teenage actor continued, "And I hope I can strike up more emotions for you, maybe this year. I might get bored and make another one, who knows."