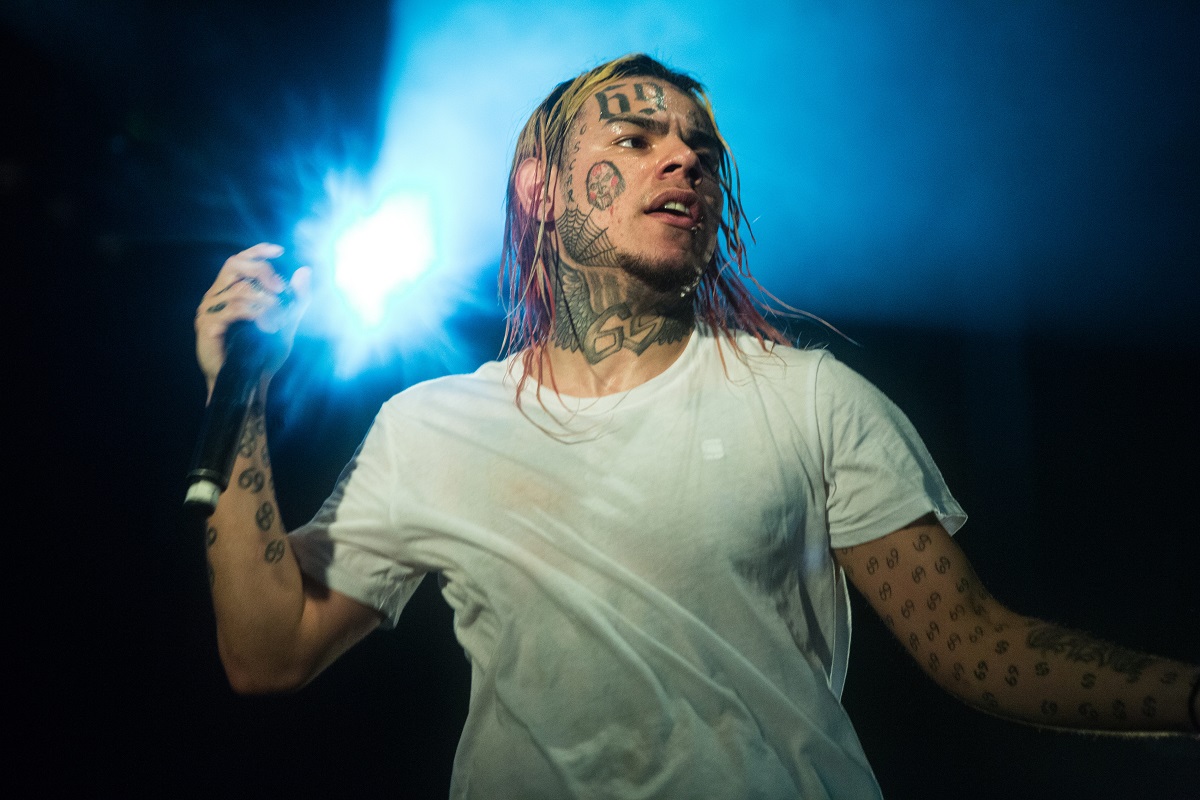 6ix9ine is up to his drunken shenanigans again, this time at a Miami baseball stadium. According to Page Six, the polarizing rapper was kicked out of LoanDepot Park on Friday night (March 17) after drinking too much. Although it was St. Patrick's Day, he was apparently a little too spirited for other baseball fans to tolerate who were also on deck to watch Mexico's game against Puerto Rico for the World Baseball Classic.
Advertisement

"He was heavily intoxicated and interrupting other guests' experience," a source said. Another added, "He was drunk, he was inebriated and he was out of control. There were a lot of families there last night and he was bothering people."
In video posted online, 6ix9ine—dressed in all white with a green flag draped around his neck—leaned against the net in an attempt to stabilize himself at one point. Officials ultimately asked him to leave while two of his friends tried to reason with them. The intoxicated rapper eventually gave up and left, while still waving his large flag and taking photos with fans.
The incident reportedly occurred toward the end of the game so evidently the crowd had to put up with him for several innings.

Author: Kyle Eustice
Source link