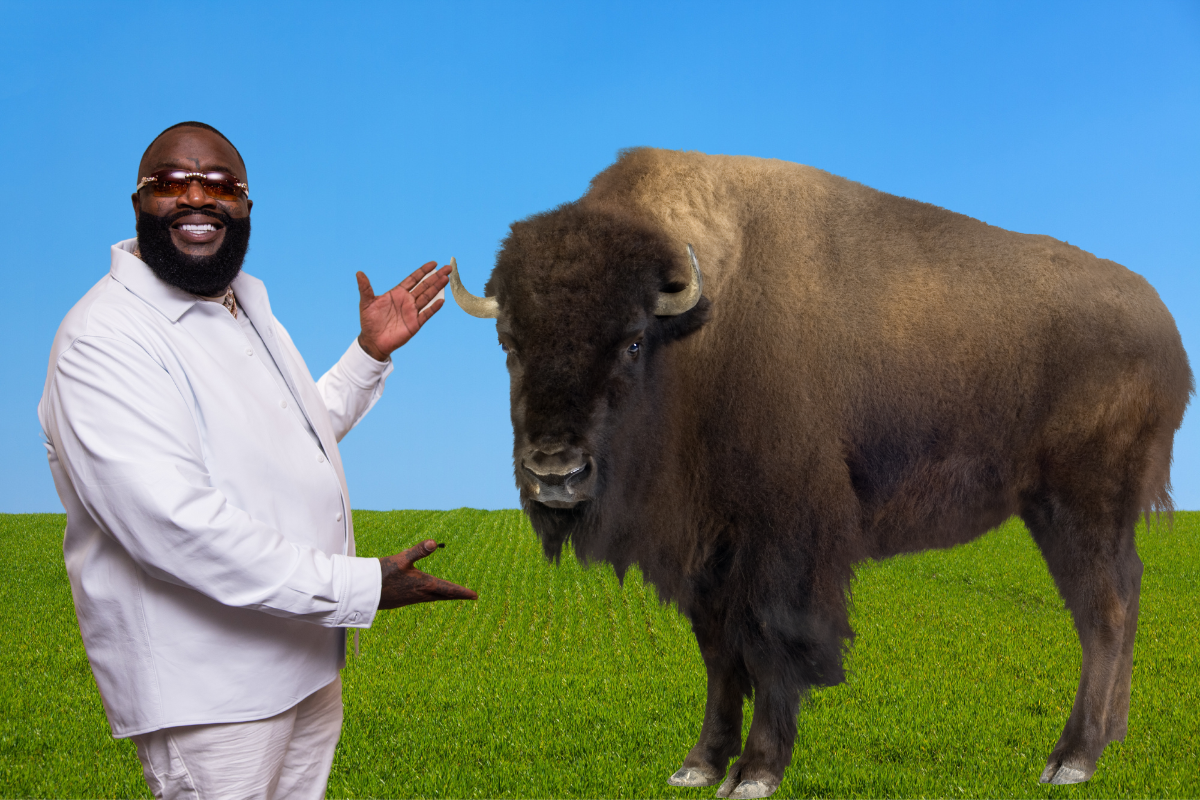 Rick Ross has thanked his neighbors for making sure his animals returned to the Promised Land Zoo after several of his cattle, including some massive buffalo, strayed onto his neighbor's property.  
Advertisement

The unnamed woman complained to TMZ that the beasts had ventured onto the plot of land she occupies behind the rapper's palatial estate twice this week. She voiced her concerns that the animals, which weigh on average up to 2,000 pounds when fully grown, could pose a danger to her two young children.  
The neighbor also shared a video of the cattle traversing onto her land while a group of people attempted to steer them back home. She said she plans to file a neighbor dispute with the city after an attempt to speak to Rick Ross resulted in a confrontation with one of his employees. Check out the video below.  
Rick Ross Responds To Backlash
However, after receiving backlash for letting his cattle run wild, Rick Ross issued a response. According to Rozay, his animals are nothing to be afraid of. "They're just grazers, they're not meat eaters," he explained in an Instagram Story.  
"For everybody that's wanting a statement and response for my bulls, my cows, a couple buffalos that got away in the community, this is my response: I always return stray animals," Rick Ross declared. "Make sure you always keep a collar on your animal. And mine don't have a collar c## you know it's mine."  
Ross continued: "So when you see my buffalo, give it a carrot, give it an apple. They so kind. They so peaceful. Thanks everybody for watching. Thanks everyone for making sure my animals got back into the Promise Land." 

Author: London Jennn
Source link