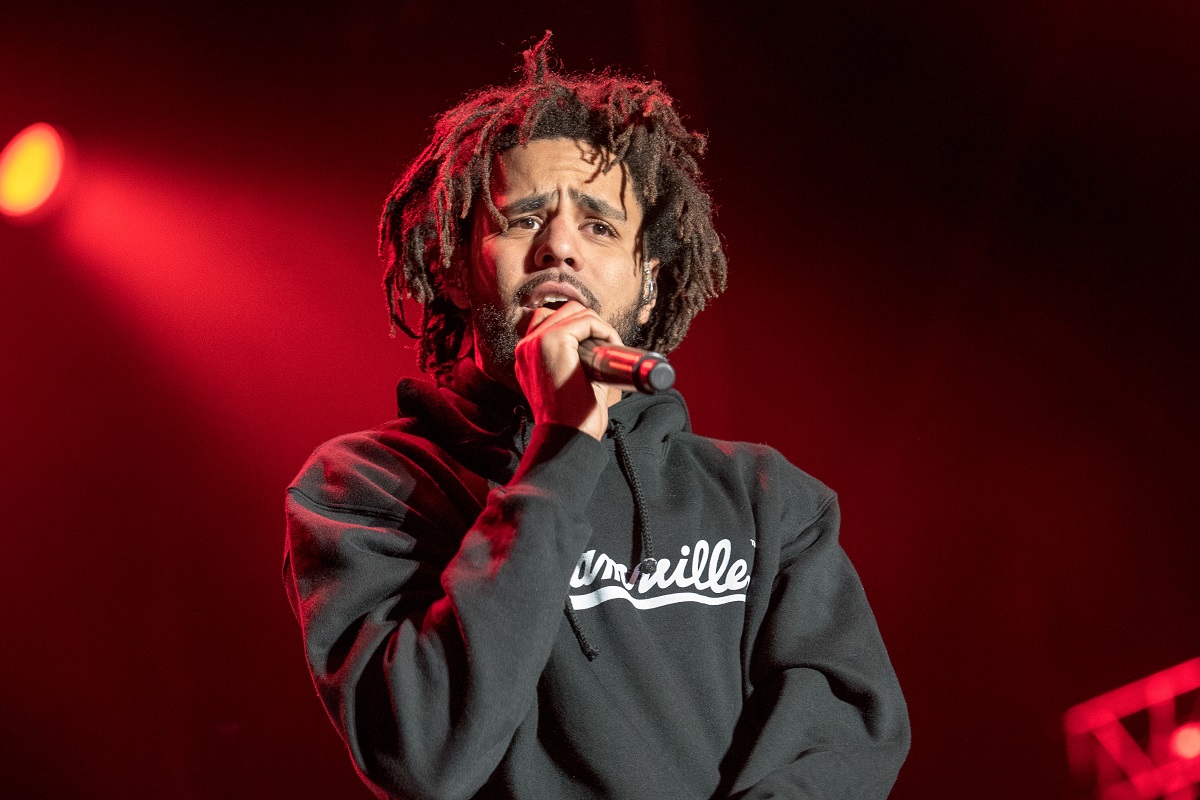 J. Cole reflected on his decision to smoke cigarettes as a child in a conversation with Golden State Warriors general manager Bob Myers.
Advertisement

The Dreamville rapper appeared on the March 21 episode of Myers' Lead by Example podcast. J. Cole recalled smoking cigarettes at 6 years old when asked about the dumbest thing he did as a kid.
"At 6 years old, I was smoking cigarettes regularly around the neighborhood," he told Myers. "Just being around the neighborhood … I was always hanging around the older kids in the neighborhood that [J. Cole's older brother] was hanging around. And they were smoking. And I was young and fearless and trying to be cool. So, it was, 'Oh, y'all smoking? Let me see that.'"
He continued, "I'm 6 years old. I'm smoking with these kids in the neighborhood that are older than me. And to them, it's funny. They're 10 themselves. It's funny for them to see. Nobody's really worried about me like, 'Hey, don't do that.' They're 10 and smoking cigarettes."
J. Cole said his smoking led to a moment that changed his life. He detailed how his brother learned he was smoking and told their mother. J. Cole tried to lie when confronted by his mom, but he got caught when she smelled his breath.
"This was the life-changing moment right here because I saw her face," he remembered. "When she smelled cigarettes on my breath, her face was heartbroken. It was disbelief, it was crushed. I remember the look on her face. And she was like, 'You have been smoking.' It hit her that her baby is capable of smoking cigarettes and capable of lying dead to her face about it."
J. Cole learned a lesson that stuck with him to this day. His mother's reaction helped him understand how his behavior affected others.
"After that, I didn't need much correction," he said. "I became a self-corrector. That was the first time that I became aware, 'Oh, my actions can hurt someone else.'"
Check out J. Cole's interview with Myers below. The cigarette talk begins around the four-minute mark
Author: Justin Ivey
Source link