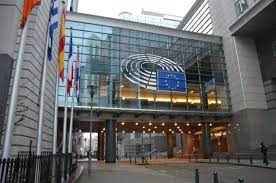 The sport of battle rap is one of the most exciting parts of the culture. Now, an unlikely world leader is at the center of diss gaining steam in Eastern Europe.
Daniel Freund, a member of the European Parliament from Germany, is featured on a track aimed to ether Hungarian Prime Minister Viktor Orban.
Freund tweeted, "I asked #ChatGPT to write a rap song about corruption in Hungary. Fascinating."
The politician posted the rap that said, "He's been stacking the courts, packing the press; Making sure his critics are silenced, no less; Using public funds to line his own pockets; It's time to call him out, let's unlock it."
"From football clubs to luxury castles; Orban's empire is built on scams and hustles; It's time to clean up, it's time to fight; We won't back down until Orban's out of sight," continued the rhyme made by Artificial Intelligence.
Freund used, according to the BBC, ChatGPT, which has a feature that does everything from writing essays to computing code to writing raps!
When asked about the app's ability to write a rhyme, Freund said he was "quite impressed how it put widely known accusations against the Orban government into a rap text."
One of Orbans reps, Hungarian government spokesman Zoltan Kovacs attempted to clap back with his own ChatGPT diss.
The app generated a full song with lyrics and verses regarding his foe— but instead of shredding him, it basically showered the Green party official with compliments.
He tweeted, "Pardon my French, but ChatGPT is nothing more than a b####### generator. Nothing proves this better than the song it gave us about @daniel_freund . Sure, he is a true "fighter for democracy"
"Yo, let me tell you 'bout Daniel Freund. A German politician that you need to comprehend; Representing the Greens in the Bundestag; Fighting for justice and freedom, He's got swag," read the first verse.
The second says, "From transparency to human rights; Daniel Freund's agenda is shining bright; He's exposing corruption in the EU; Making sure that the truth comes through."

Author: Kershaw St. Jawnson
Source link