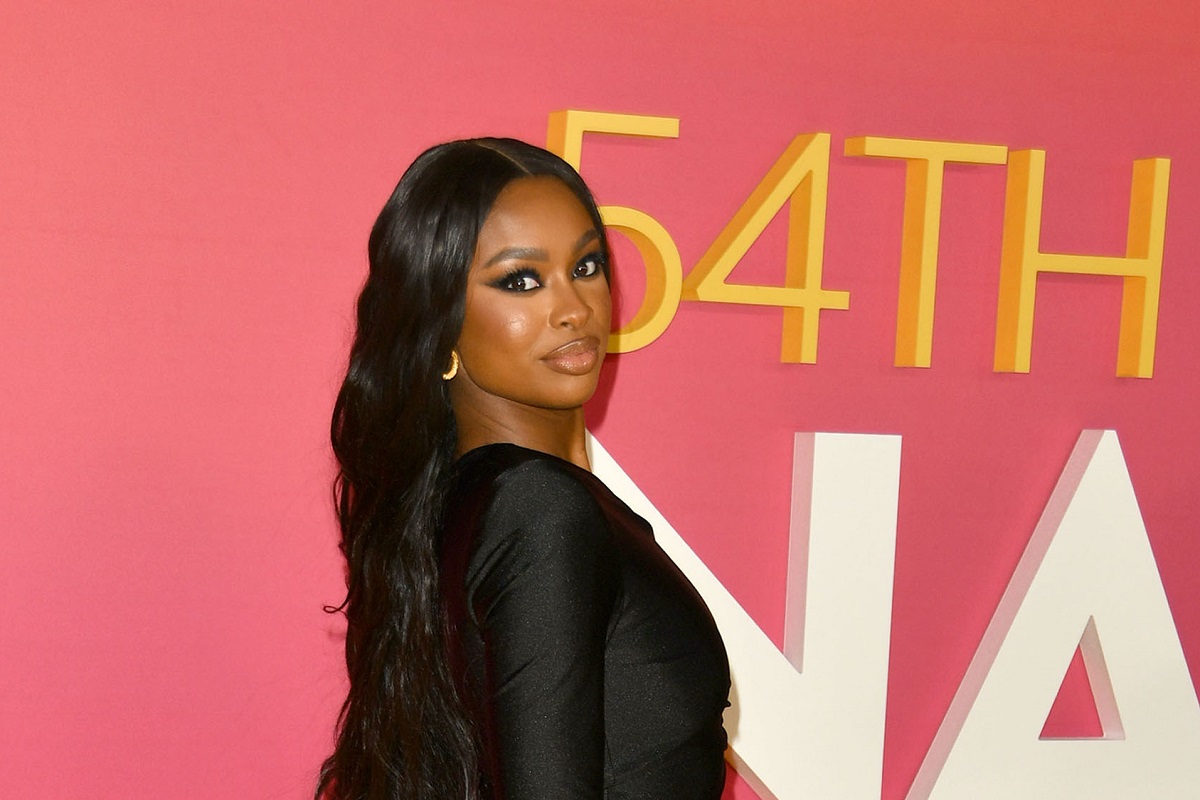 Singer/actress Coco Jones is on a hot streak at the moment. The Bel-Air series kicked off its second season last month, and "ICU" continues to rack up streams.
Peacock has already renewed Bel-Air for a third season on the Comcast-owned streaming platform. The cast of the dramatized reimagining of The Fresh Prince of Bel-Air features Coco Jones, Jabari Banks, Olly Sholotan, Adrian Holmes, Cassandra Freeman, and Akira Akbar.
Jones's debut television performance of "ICU" on The Jennifer Hudson Show went viral on social media over the last seven days. In addition, the DJ Camper-produced ballad made it onto the latest Billboard Hot 100 chart.
Billboard caught up with Coco Jones on the red carpet of the 2023 iHeartRadio Music Awards. The South Carolina-raised songstress reflected on the success of her break-out single off the What I Didn't Tell You EP.
Coco Jones Is Already An Award-Winning Recording Artist
"'ICU' is taking people by storm. It's so crazy. When I was waiting to take my pictures, all these different races of people were like, 'Coco Jones… "ICU."' I have never had this many people know me from my song," said the 25-year-old Def Jam recording artist.
Jennifer Hudson introduced Coco Jones as her "Mini-Me" to her TV audience. Jones reflected on appearing with the EGOT winner, stating, "Honestly, I look up to J-Hud, Gabrielle [Union], Kerry Washington, Beyoncé, all of these women who have such longevity in their careers. That's the ultimate goal."
Pandora selected Coco Jones as an Artists To Watch in 2023. That list also includes GloRilla, LaRussell, Álvaro Díaz, Kim Petras, and other rising music acts. Plus, Jones earned a Best New Artist nomination at the 2022 Soul Train Awards and won Outstanding New Artist at the 2023 NAACP Image Awards.
Coco Jones released the 7-track What I Didn't Tell You in November 2020. "ICU" sits at No. 88 on the latest Billboard Hot 100 weekly songs chart. It became Jones's first entry on the Hot 100. The official "ICU" music video currently holds the No. 91 spot on YouTube's Top 100 Music Videos in the United States rankings.
Author: Yohance Kyles (@HUEYmixwitRILEY)
Source link