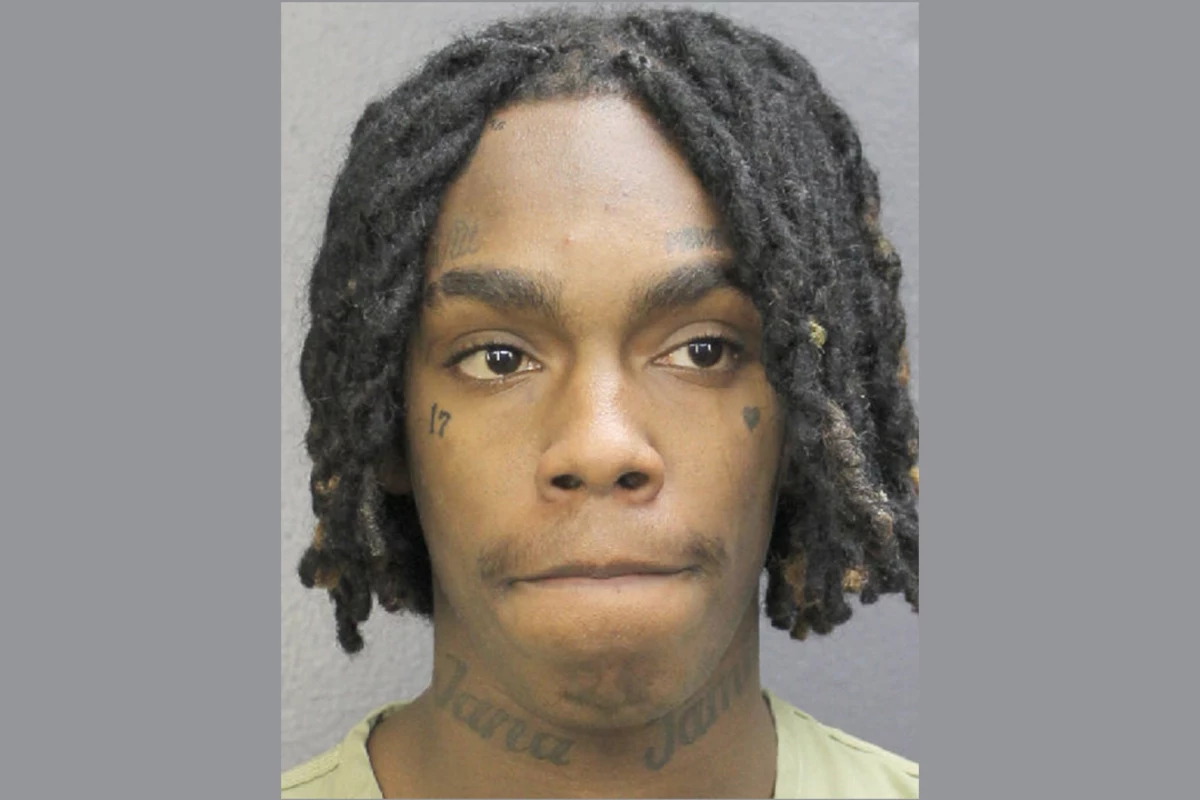 A judge in the YNW Melly case has made it easier for the jury to sentence the rapper to death if he is convicted of killing his two former friends.
On June 2, Broward Circuit Judge John Murphy sided with the state prosecutors' motion to follow a new statute that allows juries to recommend a death sentence with an 8-4 vote, XXL confirmed with the Broward County District Attorneys Office on Monday (June 5). Previously, all 12 jurors had to come to an unanimous decision on whether the death penalty should be levied. YNW Melly's trial is expected to begin later this month. He will be one of the first people tried under the new rule, which was recently pushed through by Florida Governor Ron Disantis in the wake of Parkland High School shooter Nikolas Cruz only getting a life sentence due to a split 9-3 jury. A death penalty recommendation with only an 8-4 vote is the lowest threshold in the United States.
YNW Melly has been locked up in the Broward County Jail since his arrest on two counts of first-degree murder on Feb. 13, 2019. The "Virtual (Blue Balenciagas)" rapper is accused of shooting and killing his friends YNW Juvy (Chris Thomas, 20) and YNW Sakchaser (Anthony Williams, 21) in an incident that occurred on  Oct. 26, 2018. Melly, born Jamell Demons, is accused of shooting Thomas and Williams in the back seat of a car the men were driven around in by YNW Bortlen (Cortlen Henry). Bortlen is then said to have driven the car with the dead bodies in it to Memorial Hospital in Miramar, Fla. where he told authorities the men were victims of a drive-by shooting.
Melly pleaded not guilty in March of 2019 and has been denied bond. His trial date has been pushed back several times, as both sides argue over the inclusion of evidence and whether the death penalty will be allowed.
In April of 2019, prosecutors announced they would be seeking the death penalty. The move was backed by the family of the victims. The death penalty was dropped in July of 2022 only to be proposed again four months later.
Jury selection in the case began back in April. Opening statements are expected to start the week of June 20.
XXL has reached out to the Broward County District Attorneys Office and YNW Melly's attorney for comment.
See 44 of the Longest Prison Bids in Hip-Hop History
C-Murder, Max B, B.G. and more.

Author: C. Vernon Coleman II
Source link