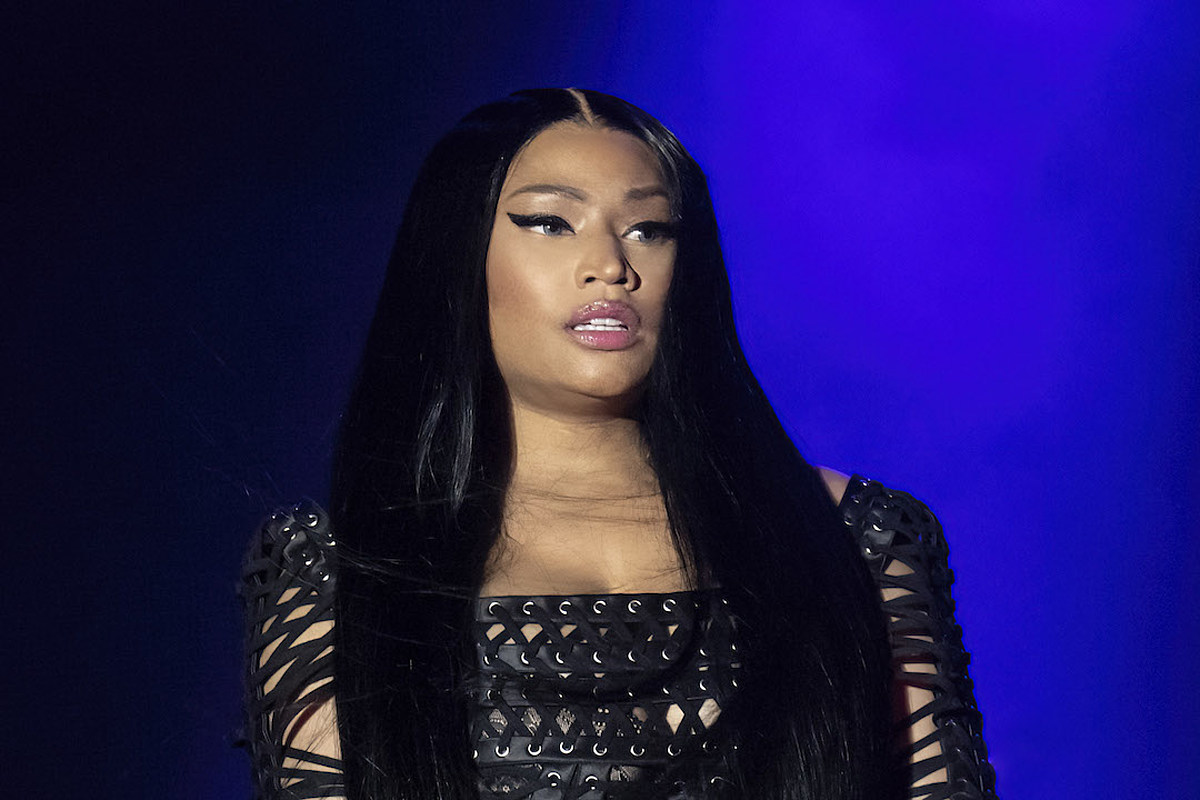 Nicki Minaj is reportedly being sued for allegedly damaging jewelry she borrowed from Roseark Jewelry for a public appearance.
According to a report from TMZ on Tuesday (June 6), Nicki is being summoned to court for alleged unpaid bills. The California jewelry store claims that Nicki Minaj's stylist, Brett Alan Nelson, was loaned dozens of pieces of jewelry for the Queens, N.Y. rapper to use and return. Nelson was responsible for making sure the pieces came back in perfect condition, which they did not, according to Roseark.
He supposedly signed a contract with the store that gave Minaj the green light to use their bling for an unknown outing. The agreement served as a promise for Brett to return the jewelry a week after borrowing it and to pay for any damages the jewelry may receive while in his care. The deal, however, allegedly backfired shortly after the agreement date was up.
Nelson not only allegedly failed to return 66 pieces of jewelry by Roseark Jewelry's agreed deadline, but he also didn't return them in mint condition. When he did give the items back, there was noticeable damage on a leaf ring and a pair of earrings, Roseark claims.
The jewelry store hit Nelson with a hefty invoice of $26,239.50 plus interest. The representatives over at Roseark have expressed that they have yet to get paid, even after reaching out to Minaj and Nelson on numerous occasions.
Jordan Siev, Nicki Minaj's attorney, claims Roseark Jewelry's appeal is just a publicity stunt. He also says that Nicki Minaj isn't responsible for the damages.
"We have not been presented with any evidence that any of the jewelry at issue was damaged by Nicki," Siev said in a statement. "This lawsuit is nothing more than an ordinary insurance claim by the jeweler designed to generate publicity for itself and extract a payment to which it is not entitled. We will defend the lawsuit vigorously."
The rapper is supported by another close source who said everything was returned by the agreed deadline. The unknown representative adds that the jewelry store complained about a missing stone after they took the items back. Nicki Minaj has yet to comment on this matter.
XXL has reached out to Nicki Minaj and her attorney for comment.
See 44 of the Longest Prison Bids in Hip-Hop History
C-Murder, Max B, B.G. and more.

Author: Natalee Gilbert
Source link