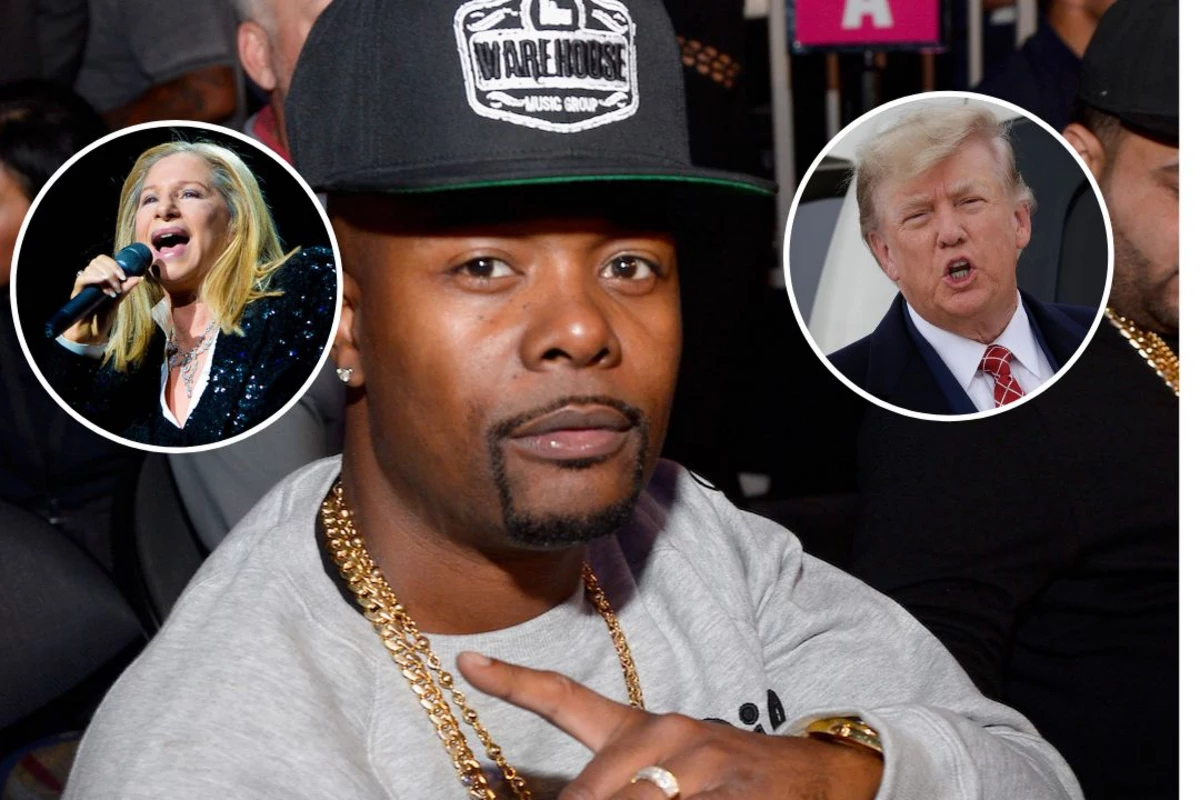 Memphis Bleek's lyrics were used by Barbra Streisand to diss former president Donald Trump.
On Wednesday (June 7), Barbra Streisand jumped on her Twitter account to slam Donald Trump after reading reports that the former president would be indicted for stealing classified documents from the White House (Trump was hit with a 37-count indictment on June 8). In response to Trump's impending legal trouble and his cult followers' rabid reactions, the Academy Award–winning singer tweeted a rap lyric from former Roc-A-Fella artist Memphis Bleek.
"Trump is going to be indicted for stealing classified documents. He is going crazy with his tweets urging his cult to 'FIGHT.' We remember what happened on January 6th. 'The strong are quiet, the weak start riots.' – Rapper Memphis Bleek[.]"
Ms. Streisand quoted a lyric from Bleek's verse on Jay-Z's The Dynasty: Roc La Familia banger "1-900-Hustler," which also features Beanie Sigel and Freeway. On the song, Bleek raps, "The strong move quiet, the weak start riots." You can listen to the track below.
So, yes, technically, Streisand was off by one word with her quote. It's unclear if the 81-year-old singer is a fan of Hov or if she heard the line from MSNBC's anchor Ari Melber who quotes Jay-Z lyrics quite often on his evening news program.
On Wednesday, Bleek caught wind of Streisand's tweet and was ecstatic over the veteran songbird quoting his lyrics. On Twitter, the 44-year-old rhymer retweeted Streisand's message and added two praise hands emojis and 100 emoji.
Bleek then hopped on his Instagram page and shared a screenshot of Streisand's tweet and wrote, "They quoting the kid out here [two exclamation point emojis and a muscle arm emoji]." He also tagged Barbra Streisand and gave her a heart emoji and praise hands emoji, along with the hashtag #BarsThatMeanSomthing[sic].
See 10 of the Shortest Beefs in Hip-Hop
Beefs within rap that ended quickly.

Author: Trent Fitzgerald
Source link