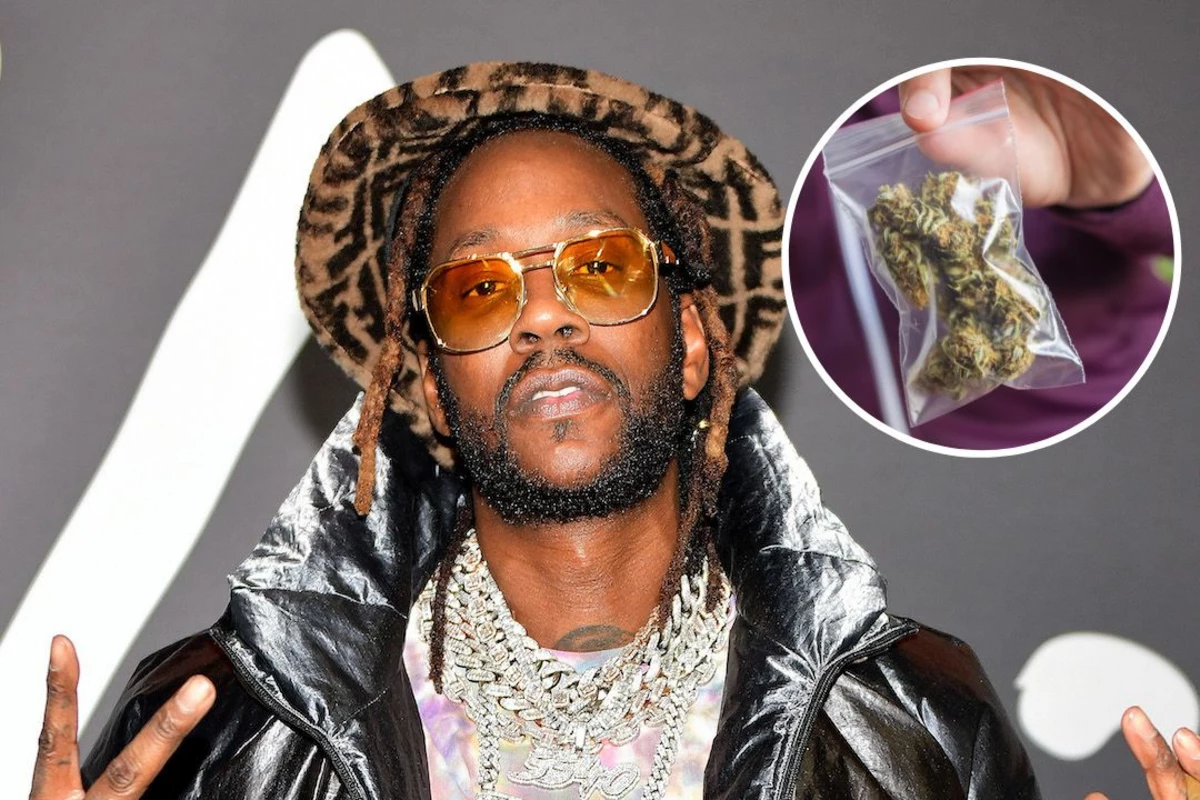 2 Chainz says housekeepers stole his weed and then tried to play it off like they didn't by helping him find it.
On Saturday (June 10), 2 Chainz hopped on his Instagram Story to tell a little story about how his weed got gaffled by housekeepers while on vacation. In his video, which you can watch at the bottom of this post, the Atlanta rapper explained that he and his wife were on an island and left their room to travel to another island for dinner. Deuces left the "Do Not Disturb" sign on the door, which usually tells the housekeeper not to enter the room.
According to 2 Chainz, when he returned to his room, he found out that the housekeeper had cleaned it up. However, he also discovered that his pack of weed was gone.
2 Chainz wrote in another post: "Them folks took da pack and helped me look for it like a real Soufside Niqqa."
In another video, the "I'm Different" rhymer said he wasn't mad about them swiping his weed and then helping him look for it. Fortunately, he had an extra pack stashed away. "I ain't trippin', I respect it. Got dang, I had backup," he said.
2 Chainz is an avid weed smoker, so he is protective of his stash. At least it wasn't the expensive veganic weed that was stolen from him, that would have been a real buzzkill.
On an episode of GQ's Most Expensivest series, Deuces, along with his co-host comedian Sarah Silverman, talked with weed pioneer Kyle Kushman who created an inventive process of growing cannabis he calls "veganic," which means the weed is both vegan and organic. "This weed has a soul," said Kushman when describing natural weed.
However, growing and cultivating organic weed is an expensive and laborious process. So much so, its's hard to find untouched marijuana. When 2 Chainz asked Kushman how much a pound of natural weed would cost him, Kushman replied, "The organic cannabis, if you can find it…it's pretty damn near a $1,000 an ounce."
"Hell naw!" 2 Chainz yelled in disbelief of the price. "Hell naw! A $1,000 for a zip? $1,000 for 28 grams? $1,000 for [an] ounce of weed veganic?"
"Good God almighty. We got $16,000 for a pound. Man, get tha f**k!" he added.
You can watch Most Expensivest's Expensive Marijuana episode below.
Wiz Khalifa, DaBaby, Kid Cudi, Snoop Dogg and more of the game's top artists celebrate weed in their rhymes.

Author: Trent Fitzgerald
Source link