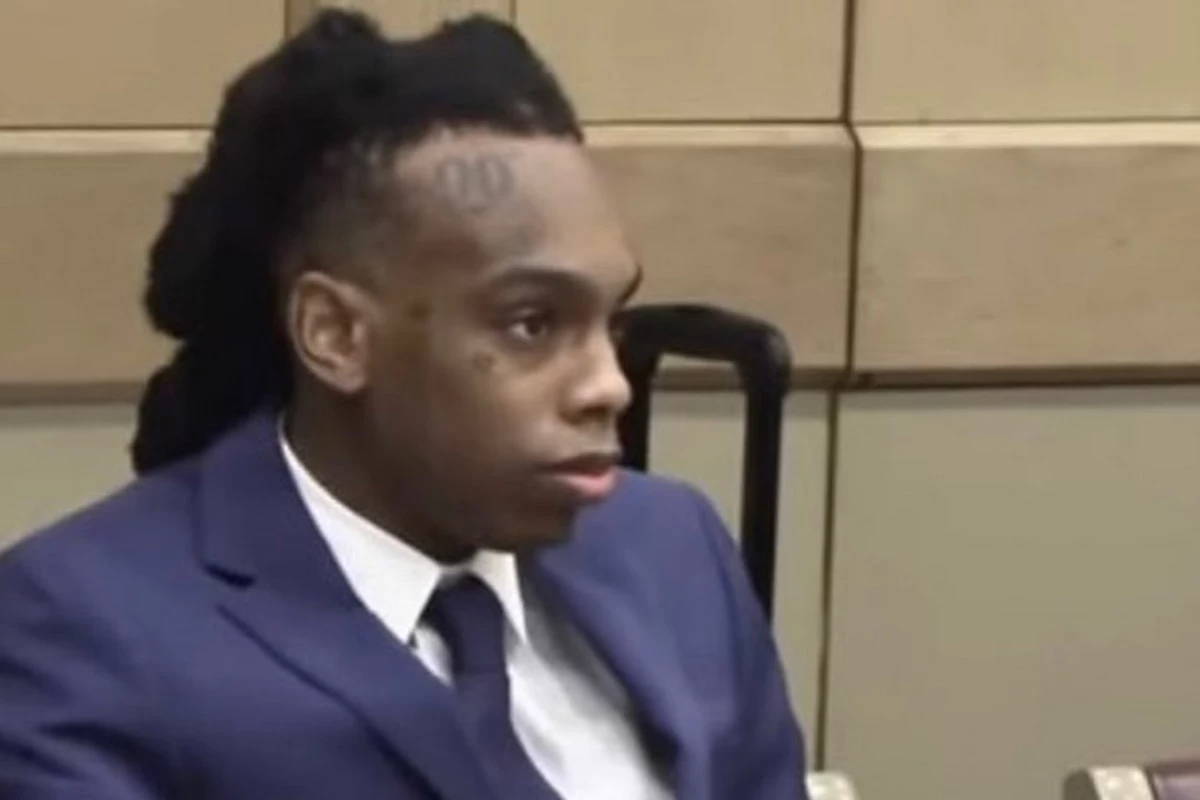 Opening statements in the YNW Melly murder trial have finally started, and the first day featured some shocking revelations by both sides.
YNW Melly, born Jamell Demons, is being accused of shooting and killing his friends YNW Juvy (Chris Thomas, 20) and YNW Sakchaser (Anthony Williams, 21) on Oct. 26, 2018. Police say he shot the men following a studio session as they were riding in a car driven by YNW Bortlen (Cortlen Henry). YNW Melly and Bortlen then staged a drive-by shooting and Bortlen drove the bodies to the Memorial Hospital in Miramar, Fla. by himself and told police they'd been shot in a drive-by, authorities theorize. Bortlen, who has been charged with murder and accessory is currently out on bond as he awaits his own trial.
On Monday (June 12), both the defense and prosecution laid out their cases before breaking things down on a micro level in the coming weeks. It appears the defense is going to make a case that YNW Bortlen was in fact the shooter. YNW Melly's attorney told the jury that Bortlen had gun-powder residue on his hands and was wearing a change of clothes when he dropped off Juvy and Sakchaser's deceased bodies at the hospital.
"Those were [Bortlen]'s lies," Melly's attorney told the jury. "He lies about where the incident occurred. He lies about how it occurred. And he lies about not having the phone."
The defense is also calling into question the police's investigation of the crime.
Prosecutors in the case tried to prove that Fredo Bang picked up YNW Melly following the murders. They say they have cell phone data that proves Melly sent Fredo his location minutes after the killings and Fredo arrived at the location a short time later. Prosecutors have been trying to get Fredo Bang to testify in the case. He refused to answer questions in July of 2022.
The prosecution also told the jury about incriminating text messages YNW Melly sent friends following the incident.
"This individual is reaching out, asking if Mr. Demons is good after he's been tagged in multiple social media posts about this shooting. And Mr. Demons responds very succintly, 'I did that shhhh,'" the prosecutor explained.
The jury was shown surveillance video of YNW Melly leaving the studio and getting into the car that Juvy and Sakchaser were shot that night. They also saw video of Juvy and Sakchaser's lifeless bodies later being pulled out of the car at the hospital. In addition, the prosecution revealed photos of the victims' bloody clothing as well as photos of where the crime took place.
The trial is expected to last for the next few weeks. Prosecutors are seeking the death penalty if YNW Melly is found guilty.
See 44 of the Longest Prison Bids in Hip-Hop History
C-Murder, Max B, B.G. and more.

Author: Dewayne Gage
Source link