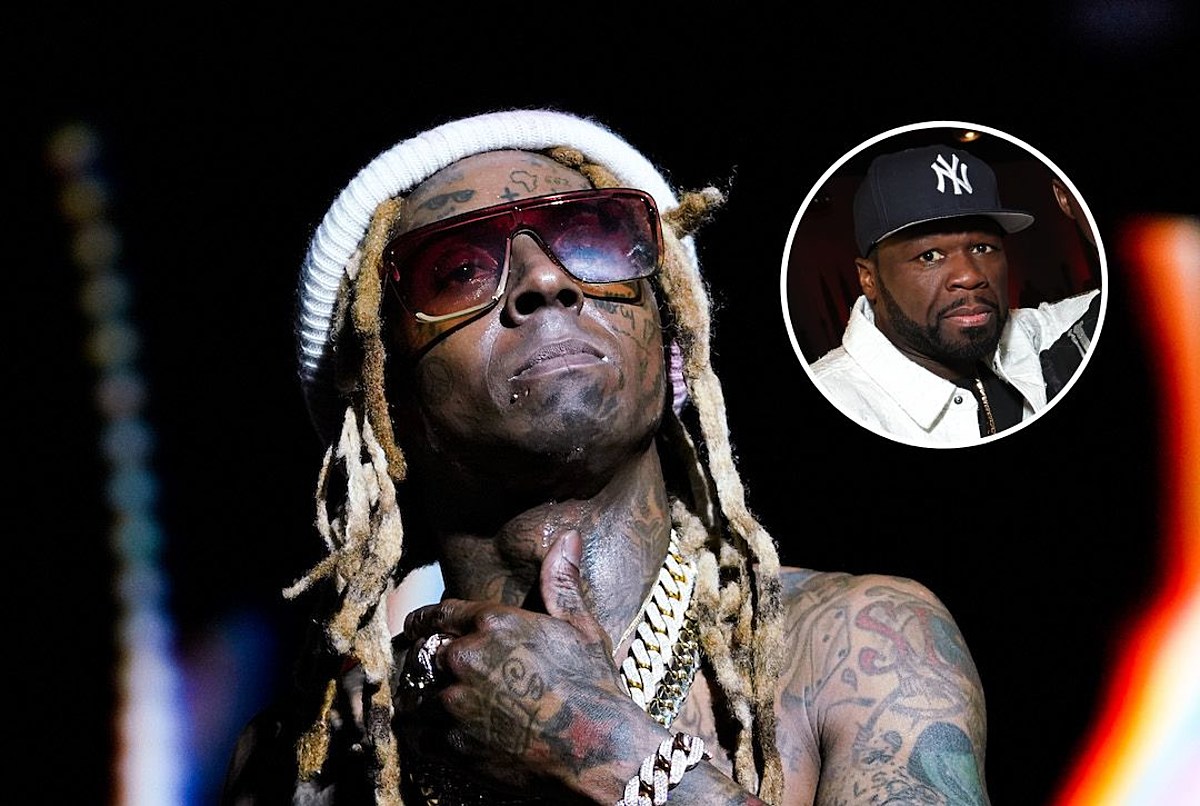 Lil Wayne reportedly stormed out of 50 Cent's show after he was pushed backstage
According to a report on Page Six, published on Friday (Sept. 1), Lil Wayne abruptly stormed out of 50 Cent's show last Wednesday (Aug. 30) in Los Angeles after he was reportedly pushed by someone backstage. Apparently, the Young Money leader was one of the evening's surprise performers that night. But after Weezy got shoved, the rapper reneged and left the venue.
Insiders told the media outlet that a member of the backstage tour staff pushed Wayne aside before he jumped onstage, possibly not realizing who he was, and that reportedly angered him.
Consequently, Tunechi was nowhere to be found when it was time for him to join 50 on stage.
"He just stormed out," said a backstage source. "He was in the building for about 20 minutes total."
XXL has reached out to Lil Wayne's reps for comment.
Despite Lil Wayne's abrupt disappearance, 50 Cent had several top-notch rap stars join him on his Final Lap Tour. Rappers Nas, Tyga, YG and singer Chris Brown performed alongside the New York rhymer.
At that same show, 50 Cent, in a fit of anger, threw a microphone into the crowd and hit a young woman. In a video posted on social media, the 48-year-old rhymer was handed two different microphones, which appeared they were both not working. After several attempts to get his mics to work, 50 got pissed off and threw one of the mics into the crowd. Unfortunately, the mic hit Power 106 radio host Bryhana Monegain who posted pics of her laceration and bloody face on gossip blog The Neighborhood Talk. You can see them below.
The radio personality told the blog site that 50 Cent saw her before the unfortunate incident and supposedly attempted to throw the microphone at his crew. Despite this, Monegain has still filed a police report against him.
In a statement to XXL, 50 Cent's attorney Scott Leemon stated: "Let's be very clear, as I told LAPD this afternoon, my client Curtis would never intentionally strike anyone with a microphone. Anyone saying something different doesn't have all the facts and is misinformed."
See Hip-Hop Lyrics That Didn't Age Well

Author: Trent Fitzgerald
Source link